Same Youtube channel uploads fresh videos targeting Hardik Patel with vodka and woman in it
November 14, 2017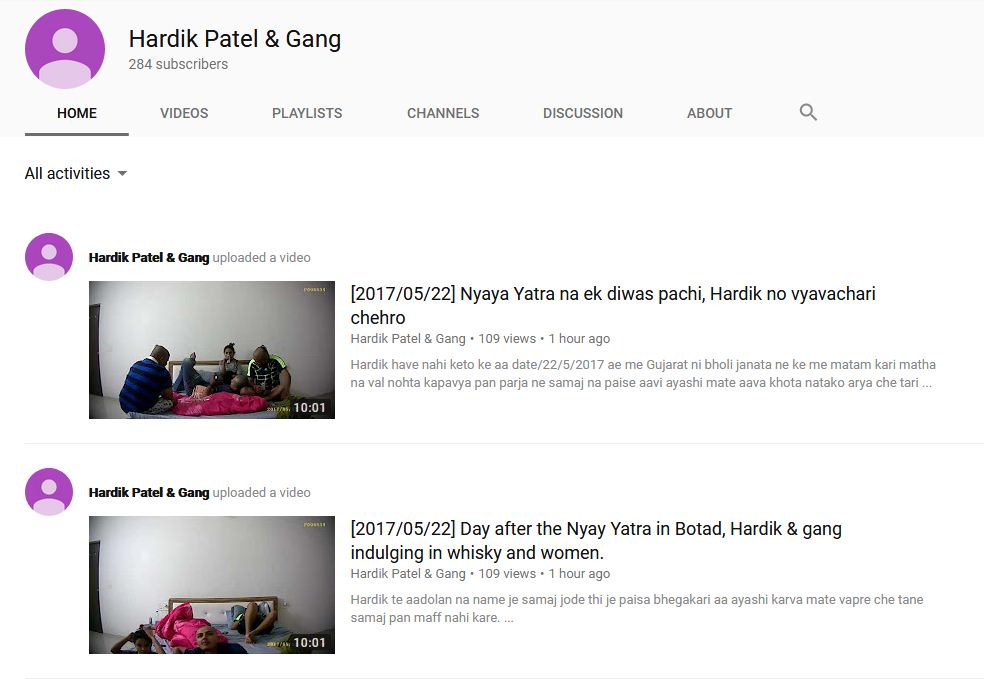 Ahmedabad: A Youtube channel Hardik Patel & Gang had yesterday released video portraying Hardik Patel having sex with a woman. Hardik Patel had while speaking to media however claimed that the video was morphed. Hardik had also objected capturing of video in private room and proclaimed he was not impotent, he was unmarried and he was marad(man).
A video was pulled down by Youtube reportedly on written request by Hardik Patel.
The same Youtube channel has today uploaded four video clips titles of which say: one day after Nyay Yatra in Botad, Hardik's debotorous face, Hardik and gang indulging in whiskey and women.
There are three video clips each in length of 10.01 minute while one video clip is 1.13 minute long.
There are three youths in this video clip whose hads are tonsured. They are in bed with a woman. A Vodka bottle is also visible in video clips.
It's worth noting that Hardik and 51 other quota agitation leaders had tonsured their heads on May 21 before launching 'Nyay Yatra' (March for justice) from Lathidad village of Botad district that ended in Bhavnagar town.
The yatra was organized to raise voice against the alleged atrocities on Patidar community members by the state government and police for the last two years.The march covered at least 30 villages of Saurashtra region.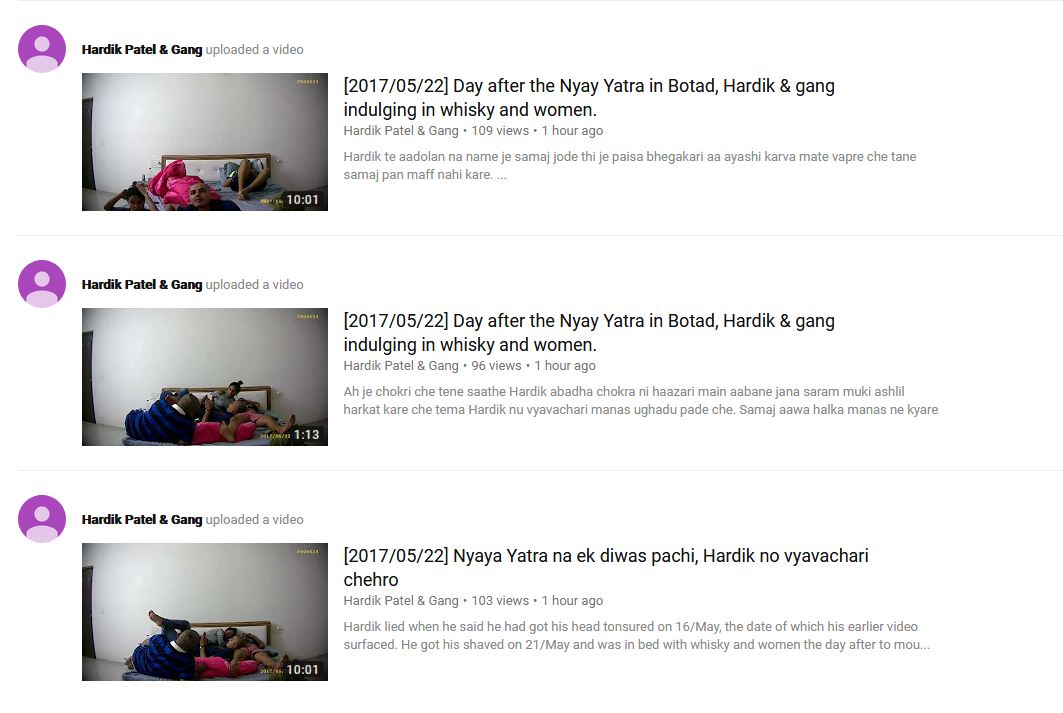 Meanwhile, earlier sex tape video which was pulled out by Youtube from 'Hardik Patel & Gang' channel has been now uploaded by Modified India youtube channel .
DeshGujarat