Gujarat election is between Jativad-Vanshvad and Vikasvad: Amit Shah in Bhavnagar
November 21, 2017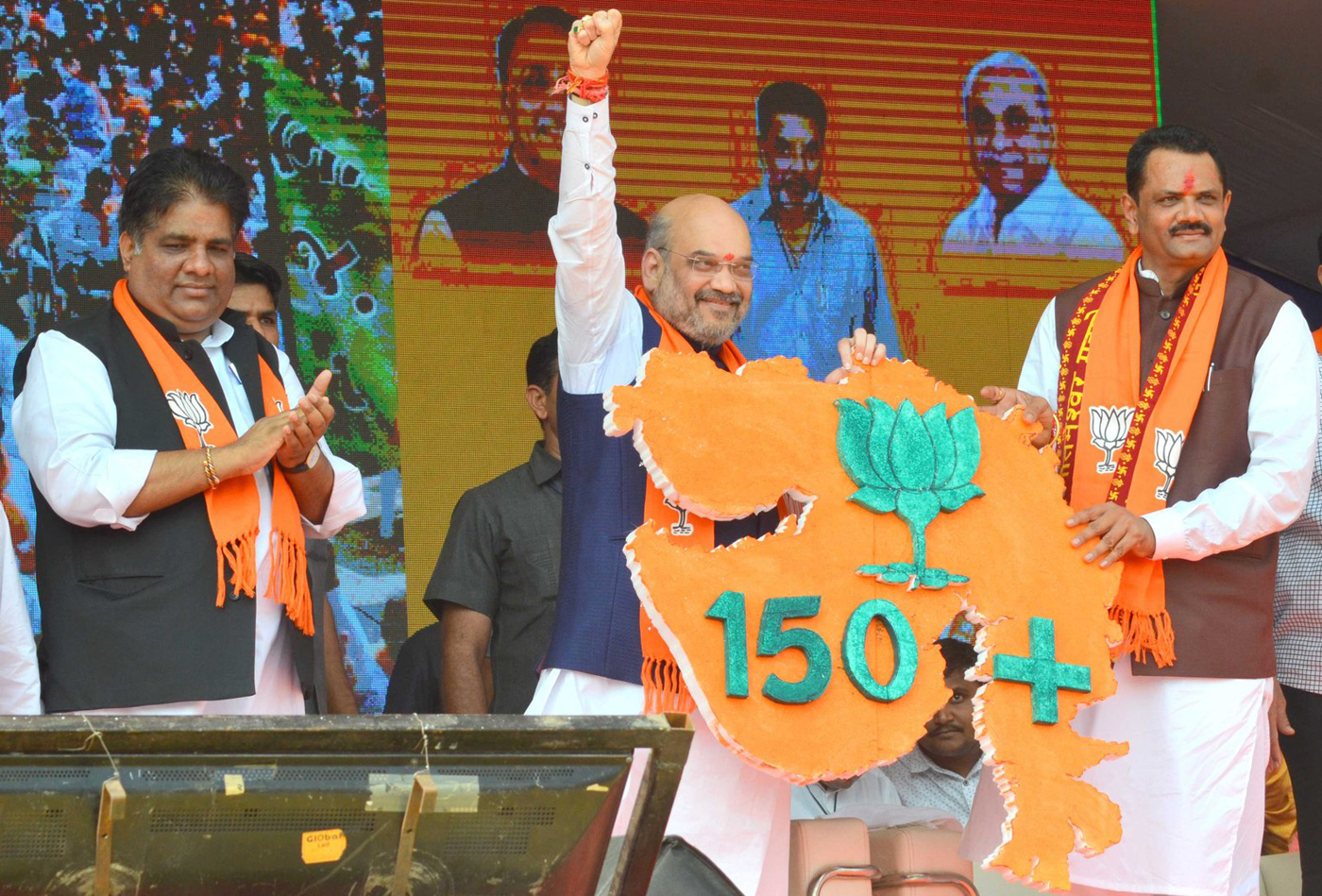 Bhavnagar: BJP president Amit Shah while speaking at Bhavnagar today said, the Gujarat election this year is not about two parties and not about who will become Chief Minister. It is about whether dynasty and casteism will win or development agenda of Narendrabhai will win. This election will be contested on issues.The Congress party has no issue barring opposition to Narndrabhai. BJP is here with issue of development.
Whether we want to go to castiesm and KHAM that had gripped Gujarat in 1985 or development path that we have witnessed during 1995-2017. This election is about deciding between these two options. The election is about deciding whether we want Jativad or Vikasvad, whether we want Vanshvad or Vikasvad.
Shah asked people of Bhavnagar whether they are going to fall in trap of casteism or strengthen the hands of Narendrabhai.
'Rahulbhai thinks Gujarat is tourism spot. He comes here every third day. But shouldn't he come here with proper accounts? I appeal him to come with accounts of what Congress government did for Gujarat in 10-year rule in Centre. I have 15 pages full of details that what Narendra Modi government did for Gujarat. Congress government blocked Narmada dam progress, Congress government didn't give AIIMS, didn't deliver oil, gas subsidy. Narendra Modi government released Rs 5000 crore per year oil and gas royalty to Gujarat. Contrary to Rs 63,343 crore allocated by finance commission under Congress government, the BJP government led by Modi gave Rs 1,58,370 crore to Gujarat.'
Shah sought Rahul Gandhi's answer whether he supports the Azadi(freedom) slogans in Kashmir favored by P.Chidambaram during his Gujarat visit?
Shah in his speech also questioned why Bharat Ratna was not given to Sardar Patel by Congress government.
The function held ahead of noination form filling by Gujarat BJP chief Jitu Vadhani was also attended by all BJP candidates from Bhavnagar.
Dansinh Mori who had recently mobilized Karadiya Rajput community members against Jitu Vaghani was present in this function. Mori extended support to Vaghani from stage.
DeshGujarat