Modi govt moving toward making GST a 'zero-trouble' tax, amendment in related act also on cards: Shah
November 28, 2017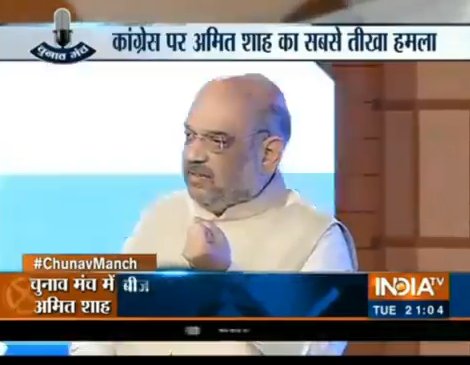 Ahmedabad:
BJP president Amit Shah today said that the Modi government was moving in the direction of making GST a 'zero-trouble' regime and after the rationalization of tax rates and simplification of procedures, necessary amendments in the GST Act would also be done in the budget session of the parliament.
Shah during an event here today said that in a huge economy like India teething trouble occurred during the implementation of a big change like GST. It was also a fact that the Industries and small businesses faced problems.
'The government heard the suggestions for modifications and changes after 90 days of its implementation . The meetings of GST council which were originally planned every third month were now being held every month. Apart from the corrections in tax slabs the procedures were also simplified. The draft for amendment in GST act was also ready and will be tabled in the next budget session of the parliament,' he said.
'Our mind is open and we want that the GST becomes zero-trouble tax and we are heading in that direction slowly,' he said adding that there were not many things now left in 28% slab and those remaining in it were mostly luxury items.
DeshGujarat