Over 50% Patidars will vote for BJP; Hardik, Alpesh, Mewani have lost credibility : Vaghela
November 28, 2017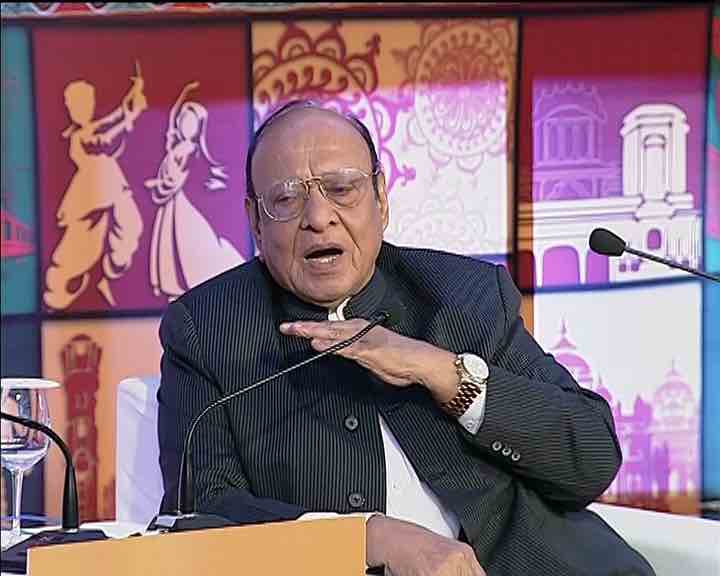 Ahmedabad:
Former Gujarat chief minister Shankarsinh Vaghela today said that over 50 per cent members of Patidar community who were earlier aggrieved with the ruling party would still stay with the BJP after they failed to find respectable position in the Congress.
He said that Patidars and business community were two major supporters of BJP and they were annoyed. The business community was angry at the clumsy implementation of GST while the Patidars who were in to agriculture mostly were also angry for different reasons. 'The aggrieved ones went to the doors of Congress but were not properly welcomed and more than half of them left. Now more than 50% of the aggrieved Patidars have been compelled to return to BJP fold,' he said.
Speaking at an event here, Vaghela who resigned from the Congress in July this year and was now leading Jan Vikalp Morcha said, "Since 2002, the BJP has maintained its winning streak on the basis of communal polarization. In 2002 it was Godhara incident, in 2007 it was Ishrat Jahan and other such issues and in 2012 it was spread of fear about the possibility of Ahmed Patel's becoming CM in case of Congress win. Neither Congress nor BJP are raising the real issues. They are mostly dependent on marketing and slogans designed by professionals."
He also accused local Congress leaders of taking Supari of sorts for ensuring BJP victory.
He also said that organisations created on the castes lines would not leave any impact on this election.
Referring to Patidars Amanat Andolan Samiti (PAAS) leader Hardik Patel, Dalit activist Jignesh Mewani and OBC leader Alpesh Takore, Vaghela said, "After joining the Congress or going in alliance, they have lost their credibility. Sugar can retain its identity only when it is separate from milk once it is dissolved with milk it has no identity of its own. That has happened to them. They could not control the personal ambitions and left the community interest for it by joining hands with Congress. More than 50% reservation was not possible as per the Supreme court ruling and the formula being mentioned by Hardik was nothing but a lollypop of sorts."
To a query he said that his Jan Vikalp Morcha was just a kind of experiment to ensure the say of locals in candidate selection.
He also said that it did not matter a lot whether or not his son and former MLA Mahendrasinh Vaghela contested the election or not.
DeshGujarat