Meeting between Hardik and Nareshbhai a 'courtesy' one only, no political meaning in it : Khodaldham
November 30, 2017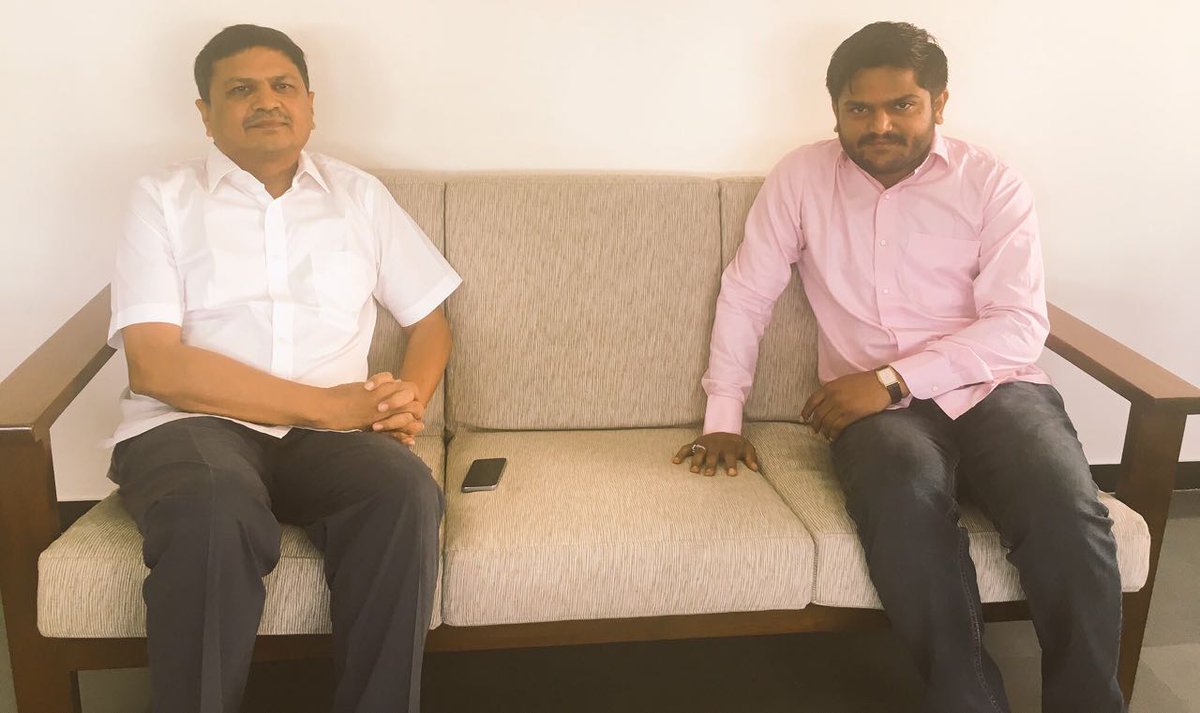 Rajkot/Kagwad:
After the much hyped meeting between PAAS leader Hardik Patel and Chairman of Khodaldham trust, the highest religious body of Leuwa faction of Patidar community, Naresh Patel here today, the trust president Paresh Gajera clarified that it has nothing to do with politics.
Hardik had met Nareshbhai at Sardar Patel Bhavan in Mawadi plot close to 150 ft ring road this morning. This around 15 minute closed door meeting had given rise to several speculations. The PAAS leader known for his dubious statements had also given fuel to it by saying that the trust Chairman has supported him.
However, the Trust president Paresh Gajera categorically said that it was just a 'courtesy' meeting. No political meaning should be attached to it,
He said that the trust has no political leanings or affiliation.
'We are a neutral body and the meeting was just a courtesy one. Though our outfit gives issue based support yet it has no political leanings,' he said.
He also added that the request for the meeting was done by Hardik. 'Hardik who is a lad of Patidar community was in Rajkot where Nareshbhai was also present and he had expressed desire to meet him to which he agreed,' he said.
Earlier talking to newsmen in Rajkot where he had addressed a rally last night, Hardik claimed that Naresh Patel has expressed solidarity with him.
Meanwhile after Rajkot Hardik has now planned to hold road show and rallies in Surat on December 3 the day on which PM Modi will be in addressing three rallies in Bharuch, Bhavnagar and Rajkot.
DeshGujarat