Police denies permission to Modi and Rahul's road shows, Hardik holds road show without permission
December 11, 2017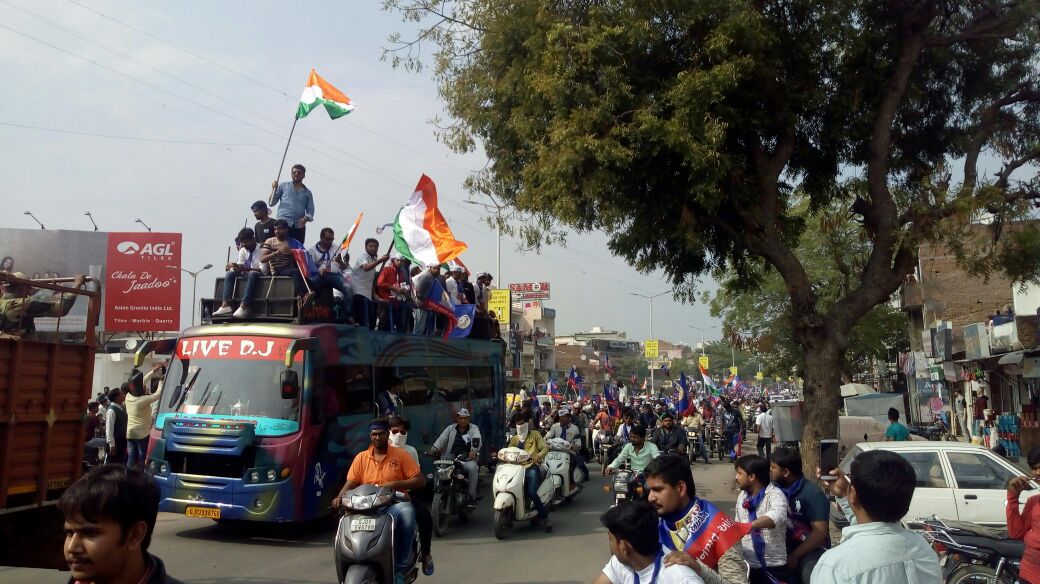 Ahmedabad: The police cite security and law and order concerns, traffic and public inconvenience.
Citing security, traffic, public inconvenience and law and order concerns, the Ahmedabad police denied permission to BJP and the Congress to hold road shows of Prime Minister Narendra Modi and Congress vice-president Rahul Gandhi in the city on December 12.
On the other hand, Patidar Anamat Andolan Samiti(PAAS) leader Hardik Patel continued with his road show from Ghuma on Western end of Ahmedabad and Nikol- the eastern end of city defying the denial of police permission to his road show.
The campaigning for second phase of Gujarat polls will end tomorrow. Polling will take place for all 93 seats of North and Central Gujarat on December 14.
Earlier in phase – 1, voting was held in 89 constituencies of Saurashtra and South Gujarat on December 9.