Rahul visits Somnath temple again sans controversy, no entry in non-Hindu register
December 23, 2017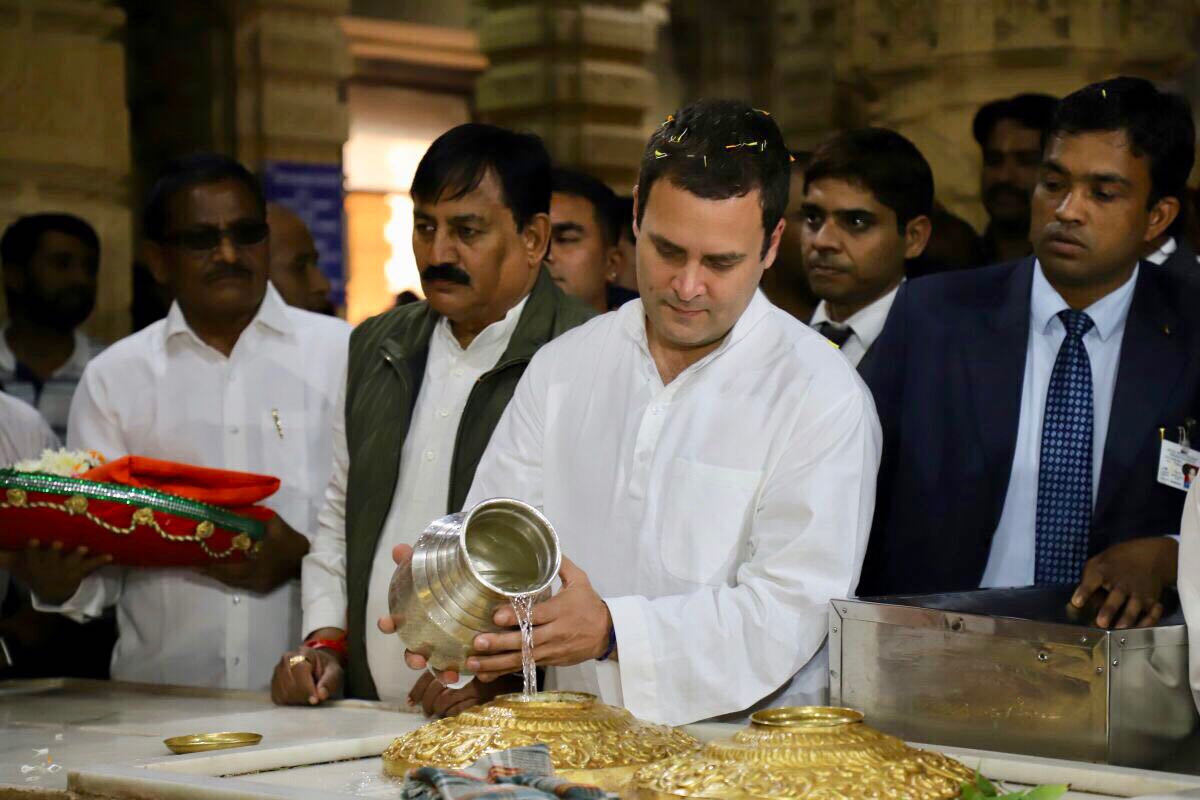 Somnath (Gujarat):
Congress President Rahul Ganhdi today again visited Somnath temple in Gujarat where a big controversy had erupted during his last visit on November 29 during Gujarat assembly election campaign, owing to the entry of his name in the register of security department meant for non-Hindus.
Rahul's name was, however, not entered in the non-Hindu register today, the security office of the temple confirmed.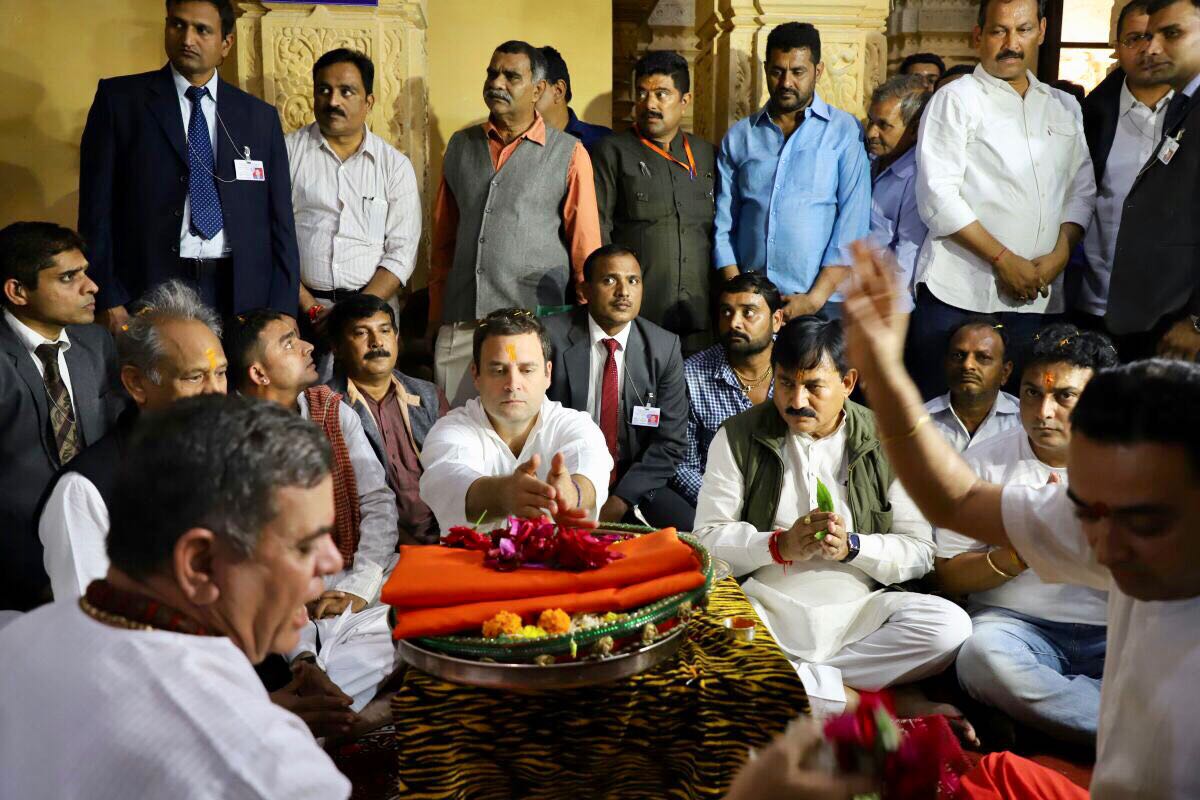 Rahul on his first visit to the temple after Gujarat election as well as his appointment as Congress Chief, arrived here this morning and performed puja in the temple which is deemed the seat of first among 12 jyotirlingas of Lord Shiva. Gujarat Congress president Bharatsinh Solanki and in-charge of Gujarat affairs of the party Ashok Gehlot were also present on the occasion.
Rahul performed Abhishek and Dhwajarohan as well. He also gave floral tirbute to Sardar patel on his statue inside the temple premises. A memento and shawl were given to him from the temple administration as per tradition.
The congress leader, who last time around, had made an entry in to the visitor's book and written a brief remark 'A very inspiring place' in it, this time however did not make any entry.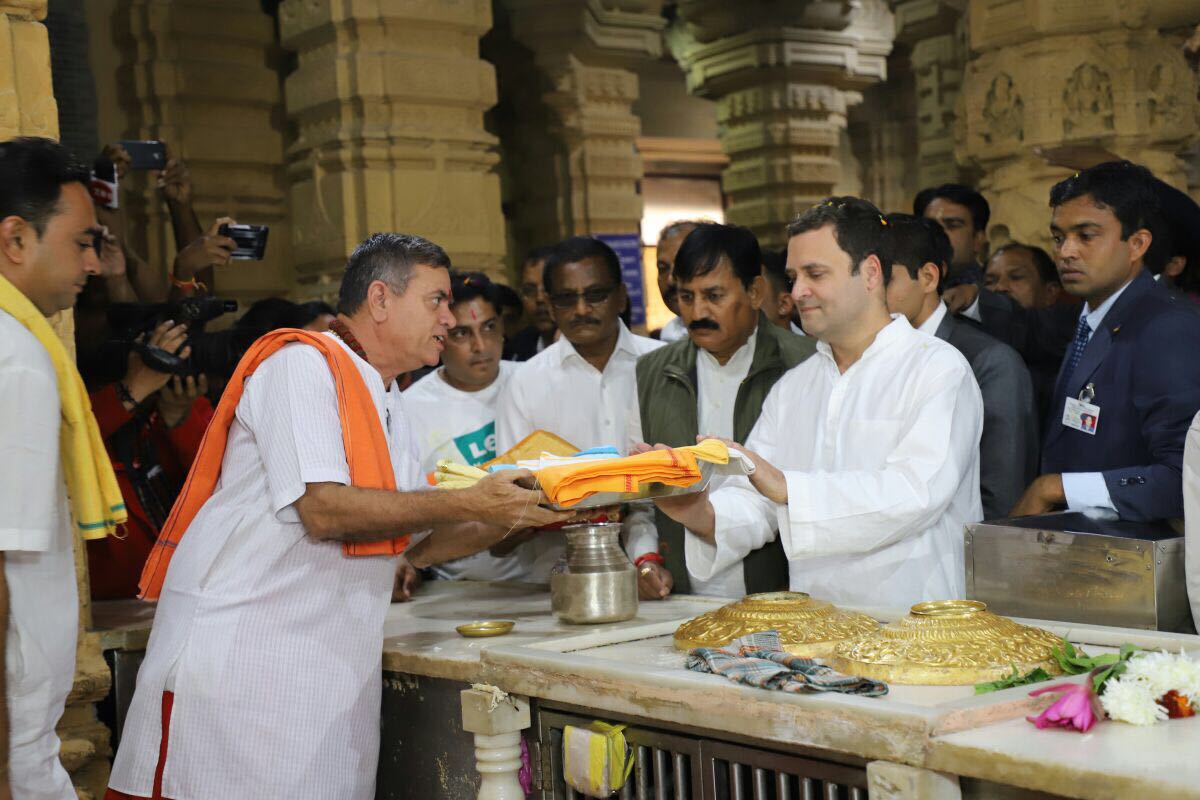 Last time a big controversy had erupted when Rahul's name was entered in the non-Hindu register of the temple. Though Congress blamed a conspiracy of ruling BJP for it and claimed that the congress leader was in fact a Janeudhari Hindu, the temple administration had maintained that the names of both Rahul Gandhi and Ahmed Patel have been entered in the non-Hindu Register by Manoj Tyagi the media coordinator of the then Congress vice president.
In fact as per temple trust rule, it was compulsory to make such entry at the security point close to entry gate for all the non-Hindu entrants
The world-famous Somnath temple, the seat of first among 12 jyotirlingas of Lord Shiva, is situated on the coast of Indian ocean in Gir Somnath distirct of Gujarat.
After performing the Puja Rahul reached Ahmedabad where he would participate in zone-wise review meetings of the party to discuss various aspects of the results of the recent assembly polls in which his party increased its tally from 61 to 77. He would also later address party cadres at the venue of the meetings which was Gujarat University convention hall.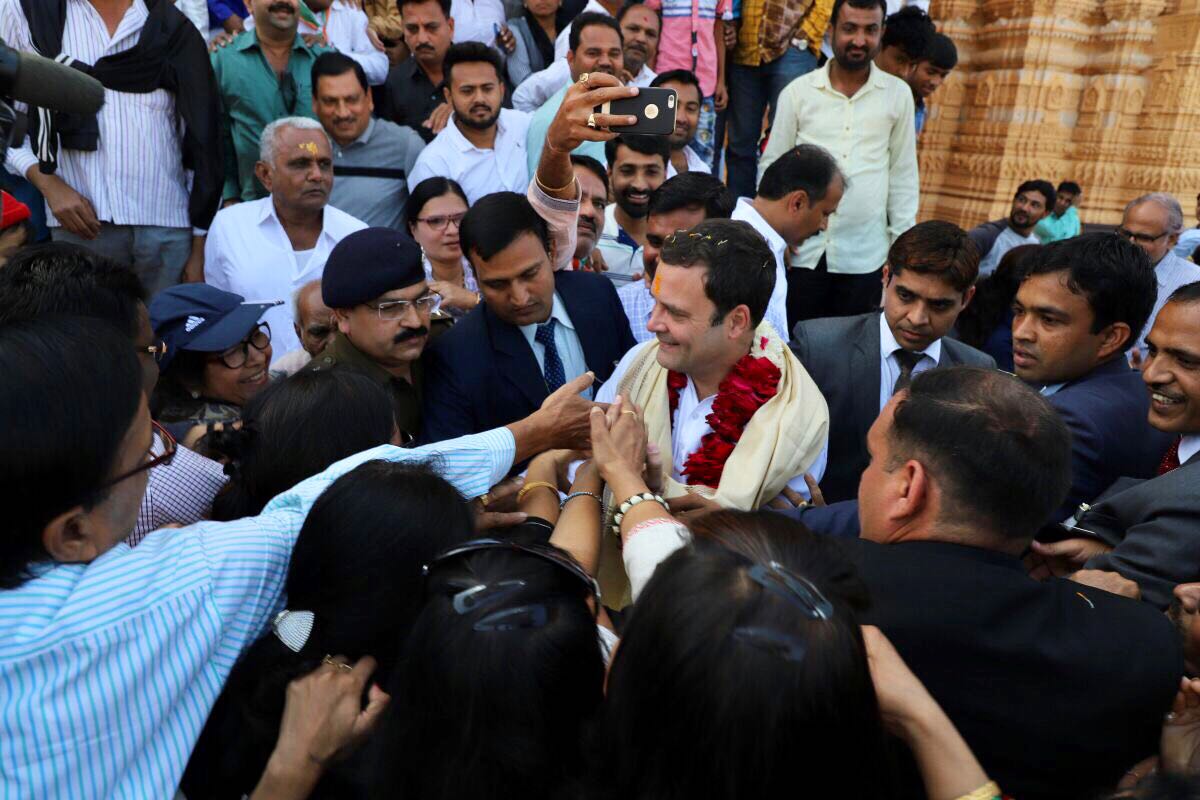 DeshGujarat