Gujarat contributes 20% to India's total export: Nitin Patel in New Delhi
January 08, 2018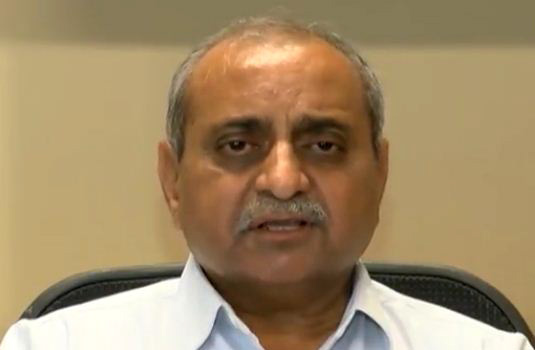 Gandhinagar: Gujarat had 20% share in India's total export, said State finance minister Nitin Patel while addressing the trade development promotion council's third meeting in New Delhi chaired by union minister Suresh Prabhu.
Patel said the export from Gujarat in 2016-17 was Rs 3.5 lakh crore while in 2017-18 (April to November) it has bee 2 lakh crore in eight months.
He said Gujarat is proud of its top position in exporting petroleum products, inorganic and organic chemicals, diamonds, pharmaceuticals, castor oil, groundnut and cotton. Even in export of engineering and capital goods, plastic, cotton fabrics, fertilisers, agricultural products, marine products and dairy products, Gujarat enjoys leading position, he said.
Patel said the State government has appointed Export Commissioner and to boost export. The State is also planning to start Export Promotion Cell under Agriculture department.
Patel while making a suggestion said in this meeting that the Government of India should increase the assistance under Merchandise Exports From India Scheme by 1-2% for labour intensive sectors such as textile, food processing and engineering goods as they provide notably more employment.
Patel also demanded Marine products testing laboratory at Veraval which is the hub of marine products and their export. Patel also demanded subsidy to encourage export of farm products. He demanded more incentives for further export of chemicals and petrochemicals. He said GST refund to MSME units in case of export should be released in priority basis.
DeshGujarat