Four senior Supreme Court judges address press conference against Chief Justice of India
January 12, 2018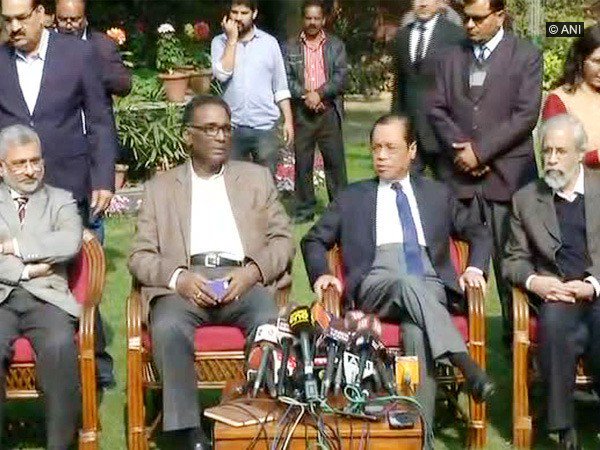 New Delhi: The second senior most judge in the Supreme Court J Chelameswar joined by Justices Ranjan Gogoi, M B Lokur and Kurian Josephtoday addressed a press conference at Justice Chelameswar's residence in Delhi and said the administration of nation's top court was not in order.
Justice J Chelameshwar said they were compelled to act in this way because the Chief Justice whom the met today morning could not be persuaded to mend the ways of the court.When asked whether the CJI should be impeached, Justice Chelameshwar said that it was for the country to decide.
Justice Ranjan Gogoi said they gave a letter to the Chief Justice of India a few months ago. Chelameshwar said democracy in India would not survive without an institution as important as the Supreme Court, and a free judiciary.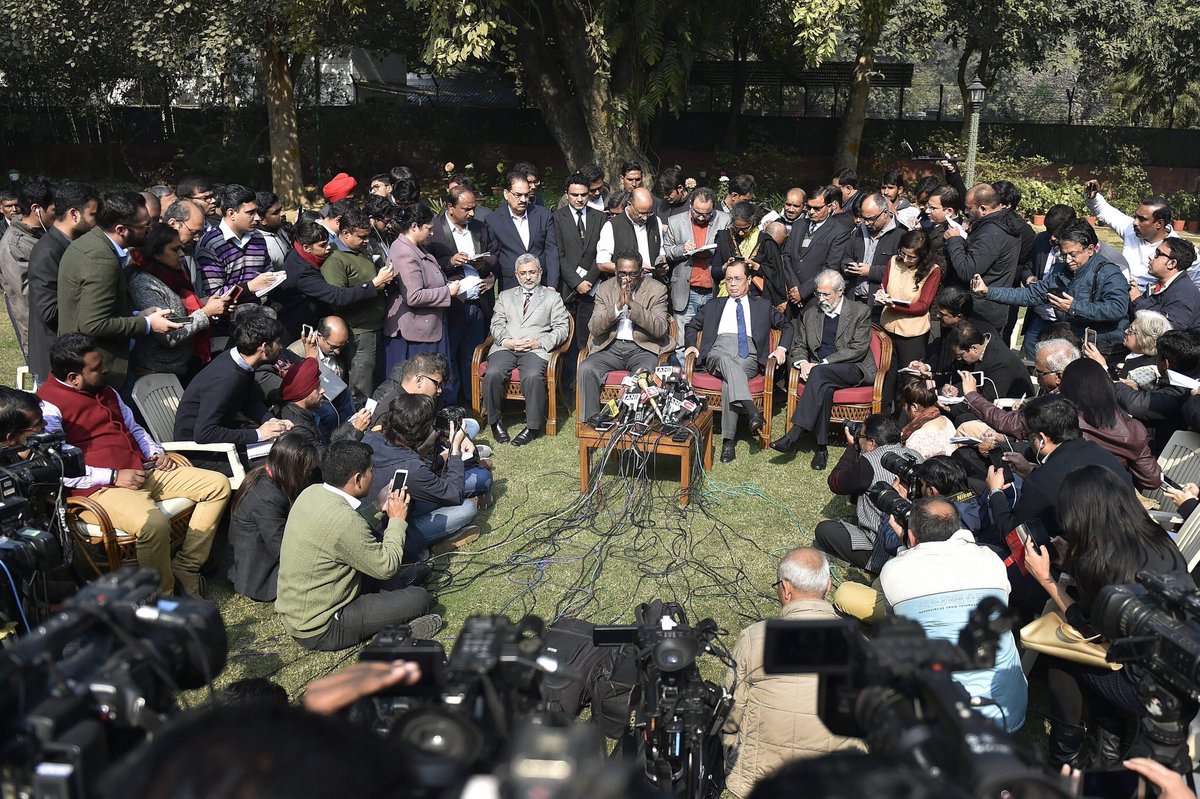 A seven page letter released by four Judges