3 girls dead, 13 suffer burn injuries in Pransla Rashtra Katha Shibir fire
January 13, 2018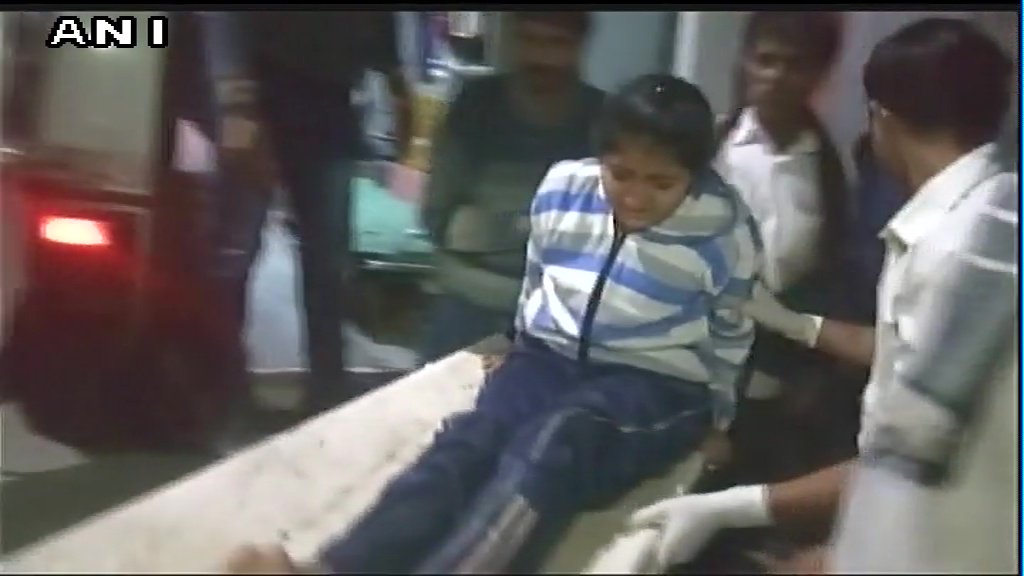 Rajkot: Three girls are dead in Rashtra Katha Shibir at Pransla village near Upleta in Rajkot district. The Shibir was organized by Swami Dharmabandhuji. 13 persons have suffered burn injuries. Of them two are critical. Five girls who have suffered severe burn injuries are taken to Rajkot civil hospital for further treatment. 47 tents are gutted in this fire incident. Dharmabandhuji organizes Rashtra Katha Shibir every year in December in which national level dignitaries are invited to address the students. In this year's edition of Rashtra Katha Shibir, union home minister Rajnath Singh, Gujarat Chief Minister Vijay Rupani, among others had addressed the students. Fire broke out last night in one of the 100 tents and spread speedily. There were around 500 students present in the tents. They were rescued. District Collector, District Superintendent of Police and fire brigade teams from all nearby places had rushed to the venue of Shibir to douse the fire.
Updated details:
Meanwhile, the state government has announced an assistance of Rs 4 lakh to the family of each of the deceased and free treatment for injured.
PSI of Bhayavadar Rana Bhojani today said that the fire in the camp on the outskirts of Pransala was caused by short circuit at aroud 1130 last night. It spread quickly in which three of the girl students Krupali Dave from Morbi, Vanita Jamod from Sayla and Kijnal from Jasdan died. The fire started from the tent of girls. All the deceased were aged around 16 to 17.
Two of the girls were burnt to death in sleep while one died while trying to take out her belongings from the burning camp.
As per primary estimates 47 tents were fully burnt down. There were a total of around 12000 people staying in the camp organized by Swami Dharmbandhu ji for which today was the last day. Of the 13 injured girls five were in serious condition and have been sent to Rajkot for treatment. Paramilitary forces present in the camp helped avert it turning in a much bigger tragedy by timely rescue of several others.
Bhojani said that the fire was control after around 3 to 4 hours of fire fighting operations.
The camp in which story of patriotism was cited was a popular annual event and has been attended by many bigwigs in the past including famous cricketer Sachin Tendulkar.
DeshGujarat