Padmaavat row: 12 paramilitary force companies allotted to Gujarat, 873 additional patrolling vehicles put on roads with video vigil
January 24, 2018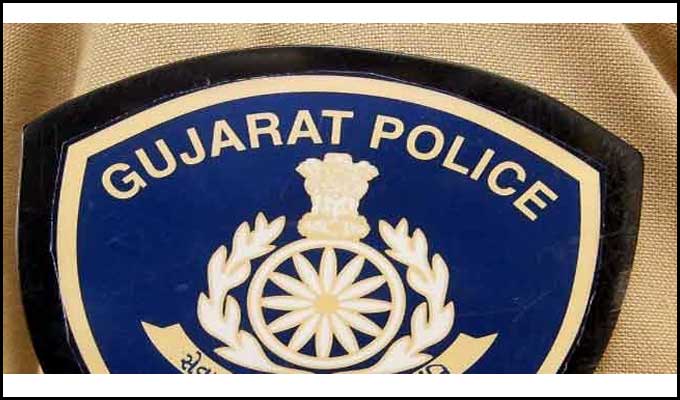 Gandhinagar: The Centre has in response to Gujarat government's demand allotted 12 para military force companies in wake of Padmaavat agitation. Out of them 6 are from Border Security Force(BSF), 5 are from Rapid Action Force(RAF) and 1 from Seema Sashastra Bal(SSB).
Additional Chief Secretary(ACS) Home, Mr. Dagur shared this detail in a press conference in capital Gandhinagar held in presence of Minister of State for Home Pradipsinh Jadeja and Director General of Police(DGP) Pramodkumar Jha.
Dagur said a video conference involving all Commissioners of Police, Superitendents of Police and district Collectors was held on January 20th in wake of Padmaavat agitation. Detail instructions were issued for detentions and maintaining law and order. The Minister reviewed the preparedness again in presence of officials of Ministry of Home.
Dagur said daily monitoring of situation is on and DGP is in contact with Range IGs.
Sharing more details with reporters, DGP Pramodkumar Jha said, sensitive districts of the State are allotted 6 IG and DIG level police officers along with 20 DySPs, 41 Police Inspectors and more than 150 Police Sub Inspectors. 9 companies are State Reserve Police(SRP) are already deployed. In addition to 12 companies of paramilitary forces allotted now, there are 4 more companies of RAF that were allotted two days ago. They are deployed in Mahesana, Ahmedabad city and Gandhinagar. More than 9,000 Lok Sakshaks and 10,000 Home Guards and Gramya Rakshak Dal jawans are also deployed.
Jha said routine patrolling has increased by double with 873 additional vehicles on roads that have videography facility also in order to identify the mischief makers in order to nab them.
DGP Jha said 21 State Transport, Ahmedabad Municipal Transport Service and Bus Rapid Transit System buses are damaged in Padmaavat agitation. Some of them were torched. 54 cases are registered in substantive offices with 118 arrests. More than 300 persons are detained statewide in connection of Padmaavat agitation.
DeshGujarat