Renown Gujarati Actor Manoj Joshi to receive Padma Shri award
January 25, 2018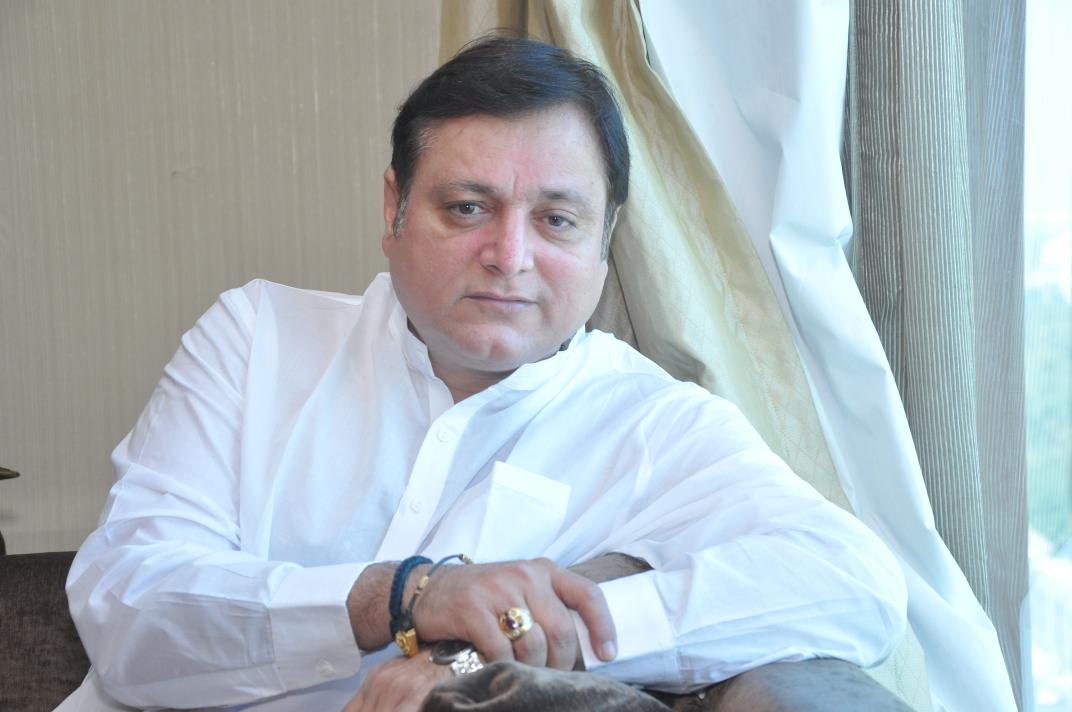 Ahmedabad: Gujarati actor Manoj Joshi has been conferred Padma Shri award. His name along with the names of other awardees was announced on eve of 26th January, Republic day. Joshi has worked in number of Hindi and Gujarati movies and plays. He is most admired for his play Chanakya. Manoj Joshi hails from Adpodara village near Himatnagar in north Gujarat. His father was Navneet Joshi, and his younger brother Rajesh Joshi was an actor too. Rajesh died in 1998. Joshi received National Film Award for Best Supporting Actor last year for Dashakriya. He also received Sangeet Natak Akademi Award for Theatre – Acting in 2016. Manoj Joshi graduated in Sir J.J School of art. He began his career in Marathi theatre, also putting up performances in Gujarati and Hindi theatre. He has also acted in over 60 films since 1998, many of his roles being comedy.
Manoj Navneet Joshi
Date of Birth: 14th Dec'1965, Birthplace: Goregaon, Taluka Mangaon, District Raigad
(Kolaba), Maharashtra. Born in a Gujarati Brahmin family residing in a small time town
of Goregaon-Raigad-Maharashtra and father Shri Navaneetshastri Joshi a great
kirtankar of Nardiya parampara himself from where he got the inspiration of acting. Shri
ManojJoshi is currently residing at
Address: 202, Koteshwar Darshan, Hanuman Cross Road, Vile Parle (East) Mumbai 400057
Contact# +91808 060 4060 / 0226101290
Career:
Theatre:
First appearance on stage at the age of 5 in school play in year 1970 since then he performed in every renowned theatre competitions for the school students

Stage during college days: Indian Peoples' Theatre Association/ Indian National Theatre/ Unmesh One Act Play Competitions in Mumbai 1984-86 in Marathi, Hindi and Gujarati languages

Maharashtra State Competitions: Castling 1984 , Kirvant-1985-Marathi

Professional Appearance on stage:

1986 (Tak Dhina Dhin in Gujarati. A play by a Legend Mr.Kanti Madhiya)
1995 (Sarvasvi Tuzich in Marathi. A play by Vivek Lagoo)
1996 (Chanakya in Hindi. Directed by Manoj Joshi)
Translated Ghashiram Kotwal, in Gujarati, a mile stone play in Indian Theatre written by Vijay Tendulkar

Some of the well acclaimed plays

Chanakya(G)
Doctor tame pan (G)
Gandhi Virudh Gandhi (G)
Suryavanshi (G)
Manoo neMaasi (G)
Sagpan Na Saudagar (G)
Kalapi (G)
Man Mile Tya Melo (G)
Rangilo (G)
Goal Maal Pyar Ka(H)
Rangila Re (H)
Alibaba Aur Chalis Ke Chor(H)
Television serials:
First Serial Raau(1990) based on the novel Raau by N. S. Inamdar portraying fighting character in Maratha History,Bajirao, first time on Indian Screen
Simultaneously played role in serial Chanakya

Some Popular Tele Shows: 

Hindi: Maa, EkMahalHoSapanon ka (also in Gujarati as Sapana Na Vavetar), Kehta Hai Dil, Shaadi …. Ya,

 

17, Shirley Road, Janeman Janeman, Yeh Meri Life Hai, C. I. D., Gulaal, Samrat Ashok, Kasam se
Marathi: Abhaalmaya, Bandini, Damini, Akash Pelatana, Zoonj, Honar Soon Me Ya Gharachi
Cinema:
First movie: Hun Hunshi Hunshi Lal for NFDC (1990)

Some of the admired movies out of 102 movies

Sarfarosh (1996)

Devdas (2002)

Hungama (2003)

Hulchal(2004)

Dhoom (2004)

Aan: Men At Work (2004)

Goalmaal(2005)

Page-3 (2005)

Chandani Bar (2005)

Phir Hera pheri (2006)

Kyon Ki (2006)

ChupChupke (2006)

Vivaah (2006)

Traffic Signal (2007)

Raajkaran (2007)

Guru (2007)

BhoolBhulaiyya (2007)

BhagamBhag (2008)

Billo Barber (2009)

Khatta Meetha (2009)

De Dana Dan (2009)

Ready (2011)

Hasi To Phasi (2014)

Judwa 2 to be released in sept`17

Bal Gandharva (2011)- Marathi

Naarabachi Wadi (2014)- Marathi

Yellow (2014)- Marathi

Rainy Day (2014)- Marathi

Run (2015)- Marathi

Be yaar (2015) Gujarati

Tamburo (2017) Gujarati

Pappa tamne nai samjhay(2017) Gujarati

Fera feri Hera feri(2018) to be released in April'18
Contribution to the Society:
Manoj Joshi has his definite say about the relation between Art and Society and it reflects in his First Production Chanakya which is on stage for last 26 years consecutively. He believes that an Art is an instrument to change the society and he feels that Chanakya is the right character from the history which would be helpful in creating a responsible awareness among the citizens of India.
Love for one's society and nation is the greatest virtue. Nationalism elevates an individual from his mundane existence and alleviates his quality of life. Patriotism binds an individual to his society and inspires the strong to work towards the betterment of the weak. The play Chanakya brings Chanakya to life once again, but in the modern context. He was the greatest statesman, a visionary and arguably the first patriot of the world. He singlehandedly carved out the nation that is India today, out of chaos of infighting and exploiting regional kings of the time. And this at a time when the rest of the world was either made of city states or exploitative kingdoms ruled by tyrants.Manoj portrays these things from all forms of performing art. Manoj, himself is not only an actor but he is a committed director, producer, painter and a responsible citizen.
Manoj Joshi is associated with the NGO Divya Prem Seva Mission, Haridwar helping the leprosy hit people for last four years. He is also helping the Friends of Tribal Society (Vanabandhu) in its administration. FTI is committed in training the tribal students with "One Teacher, One School"scheme. Manoj Joshi organizes charity shows of play Chanakya for the help of FTI.
Manoj Joshi is an assembly member of ICCR (Indian Council for Cultural Relationship) since year April 2016.
Contribution to the Cine Fraternity:
Manoj Joshi is Vice President of CINTA (Cine and TV Artists' Association, estd. 1955, President: Mr. Om Puri). Manoj is very sensitive and caring about the problems of his 7,500 plus             co- artists and fellow workers, may they be actors or technicians. CINTA provides medical, financial assistance to the members. He actively takes initiative in looking after their matters.
Few Awards and Recognitions:
Manoj Joshi received many awards in various competitions, or from various organisations. To name a few:
1990: Best Actor, AbhiyaanNatyaspardha for Chanakya
1997: Best Actor, Maharashtra State Vyavasayik Gujarati Natyaspardha for Gandhi Virudh Gandhi
2009: Best Actor in Negative Role in Serial Kehta Hai Dil, Indian Tele Awards
2010: Gujarat Sangeet Natak Kala Akademy Gaurav Award for theatre by Govt of Gujarat
2014: Sabarkatha Ratna Awards by Govt of Gujarat at the hands of Shri Narendra Modi, the then Chief Minister, Gujarat
2015: Best Supporting Actor, Critic Gold Award for serial Samrat Ashok by ABP News
2015: Impact Markers Awards on Television, Telebrations by ITV
2015: Chhatrapati Award by Hindi Bhashi EktaParishad, Rajasthani Sewa Samiti and Brahman Parishad
2015: Lifetime Achievement Award by Glorious Gujarat, New Jersey, USA
2015: Sangeet Natak Kala Akademi Award for contribution to the theatre
2015: an honour to present the play Chanakya in Indian Parliament

2016: Received National Award for a Marathi film ~~ `DASHAKRIYA` At the hands of our president Shri Pranob Mukharjee.
DeshGujarat