PM Narendra Modi on visit to three Arab nations with stopover in Jordan
February 09, 2018
New Delhi: Prime Minister Narendra Modi today left for three-nation visit. Modi's 'Arab tour' will cover Palestine, United Arab Emirates(UAE) and Oman.
"Redefining our neighbourhood from a maritime perspective! PM Narendra Modi embarks on a 4-day visit to Jordan, Palestine, UAE & Oman from 9-12 February to deepen our multifaceted ties with the Gulf and West Asian region," External Affairs Ministry spokesperson Raveesh Kumar tweeted.
Modi will visit Palestine on February 10. He will hold bilateral talks in Ramallah and visit Arafat museum. He will address a joint press conference and attend banquet lunch.
On invitation of President of UAE, PM Modi will reach Abu Dhabi on February 10 evening. He will be hosted by crown prince. Bilateral talks, signing of agreements, banquet hosted by His Highness, visit to Wahat Al Karama(monument dedicated to martyr soldiers of UAE), meeting with top professionals and other members of community who are contributing to UAE's progress, foundation laying of Hindu temple via video link during community meeting, keynote address on government's vision to technology in fifth World Govt Summit in which India is guest of honor country(in past two years, Japan and America were guest countries), meeting with Dubai ruler who is also vice president of Dubai, meeting with gulf countries based CEOs(including those from Saudi Arabia and Kuwait) are other highlights of Prime Minister Modi's UAE visit.
The PM will leave for Oman from UAE. He will hold bilateral with Sultan Caboos. He will visit Sultan Caboos grand mosque in the afternoon and also visit 200-year old Shiva temple. He will hold meeting with two deputy Prime Minister during Oman visit. PM will address a community event which is poised to be one of largest community events.
Oman community event to be on big scale
PM Narendra Modi will be addressing a historic community programme in Muscat on the evening of 11th February.
It is after a long time that PM Modi will address a community programme of this scale.
This programme will be held at the Sultan Qaboos Sports Complex, which is the largest of its kind in Oman. The programme is expected to have record attendance.
There is immense enthusiasm in Oman for the community.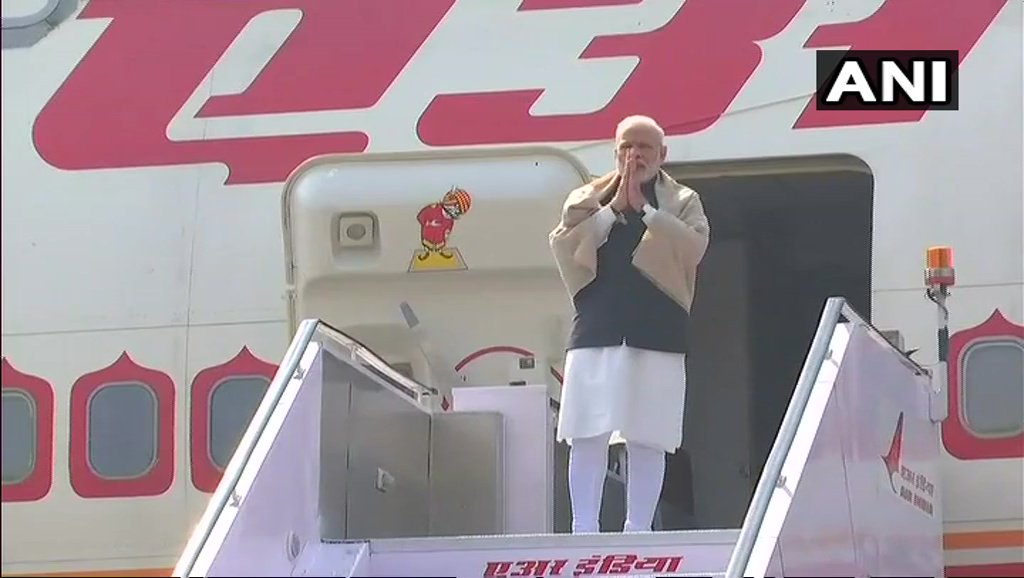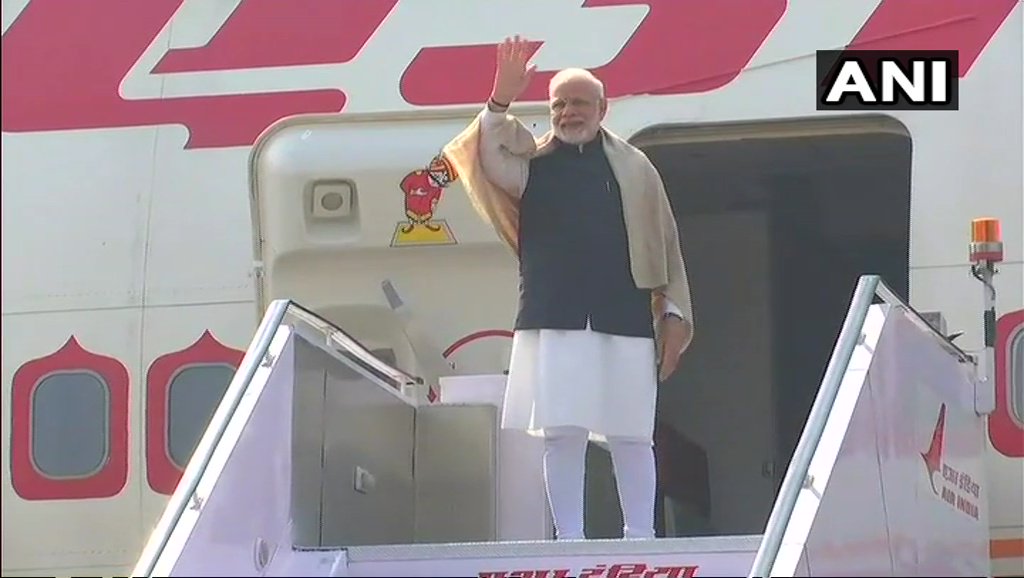 DeshGujarat