Terminal of Mumbai – Ahmedabad Bullet Train to be at Bandra Kurla complex in Mumbai
February 28, 2018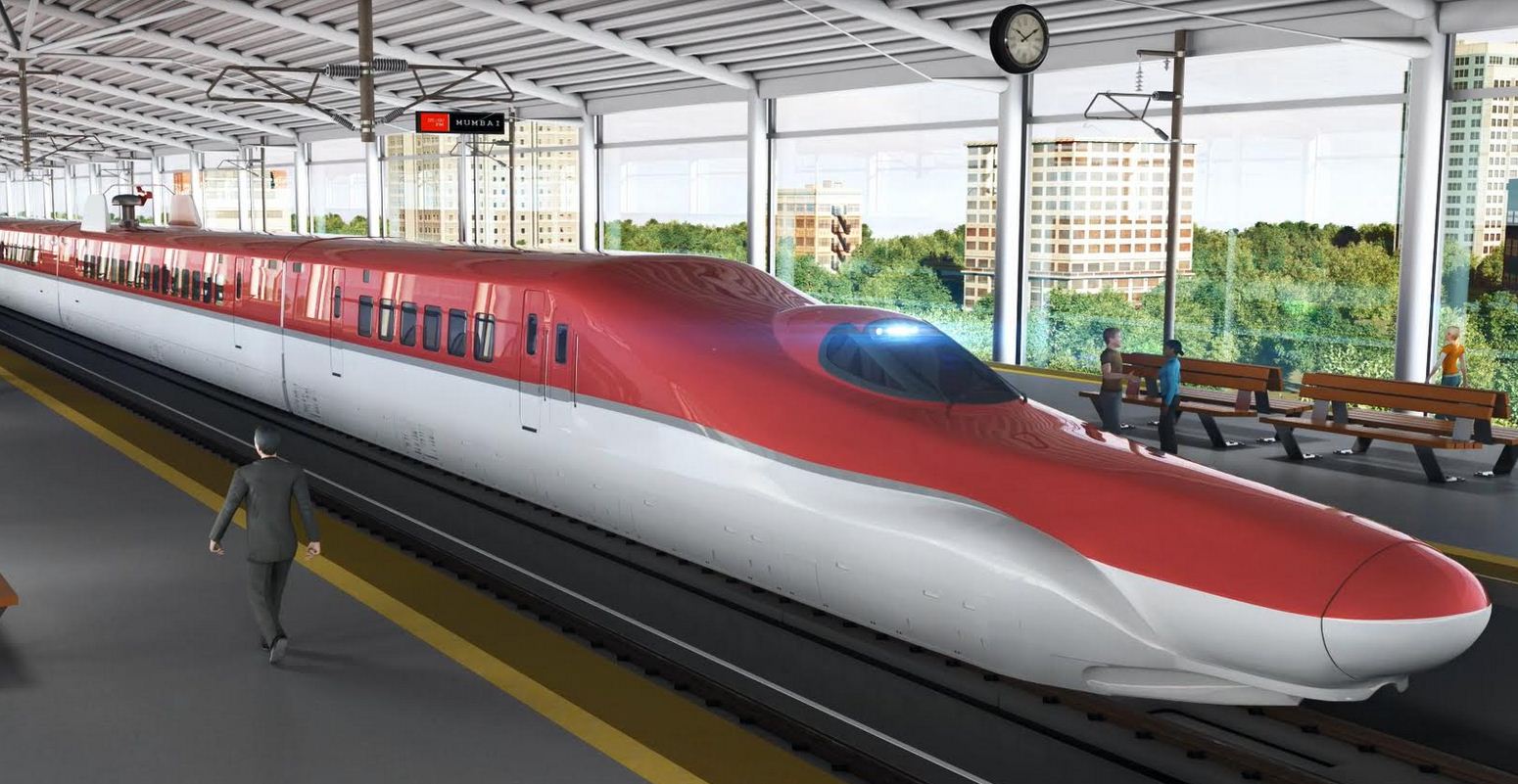 Mumbai: Land documents for high speed rail terminal at BKC were handed over by Shri U.P.S. Madan, Commissioner, Mumbai Metropolitan Region Development Authority to Shri Achal Khare, Managing Director, National High Speed Rail Corporation Ltd in the presence of Shri Devendra Fadnavis, Chief Minister of Maharashtra and Shri Piyush Goyal, Minister of Railways and Coal, Govt. of India at Heritage Hall, Ground Floor of Chhatrapati ShivajiMaharaj Terminus building on Tuesday.
-Mumbai High Speed Rail terminal of India's first bullet train project from Mumbai to Ahmedabad will be located at BKC Ground.
-This will be an underground station at about 25 metre depth, built in 3 levels and will be integrated with IFSC building proposed to be constructed above it.
-Mumbai HSR terminal at this proposed location will benefit the public at large, as the station is located in central business district with Mumbai metro station at a walking distance.
-The distance of airport from this terminal will be about 5 km and the existing Bandra railway station of Western Railway will be about 3 km.
-It is expected that this high speed rail project will bring development to satellite towns of Boisar and Virar, as high speed train will offer commuting option to the public of this area to go to Mumbai.
-Travel Time from Boisar, Virar and Thane to Mumbai will be drastically reduced.
-People from Boisar would be able to reach Mumbai in 39 minutes whereas travel time from Virar and Thane would be 24 minutes and 10 minutes respectively.
With the active cooperation of State Government, it is expected that the land acquisition for project would completed soon.
It is pertinent to note that the handing over of documents for the high speed terminal was done at the very place from where first train began its journey in India on 16.4.1853.
Shri Rajen Gohain, Minister of State for Railways, Govt. of India, Dr. Shubhash Bhamre, Minister of State for Defence, Govt. of India and Mr. Ryoji Noda, Counsel General of Japan were present on the occasion.
PIB