Governor Kohli releases three books written on PM Modi
March 12, 2018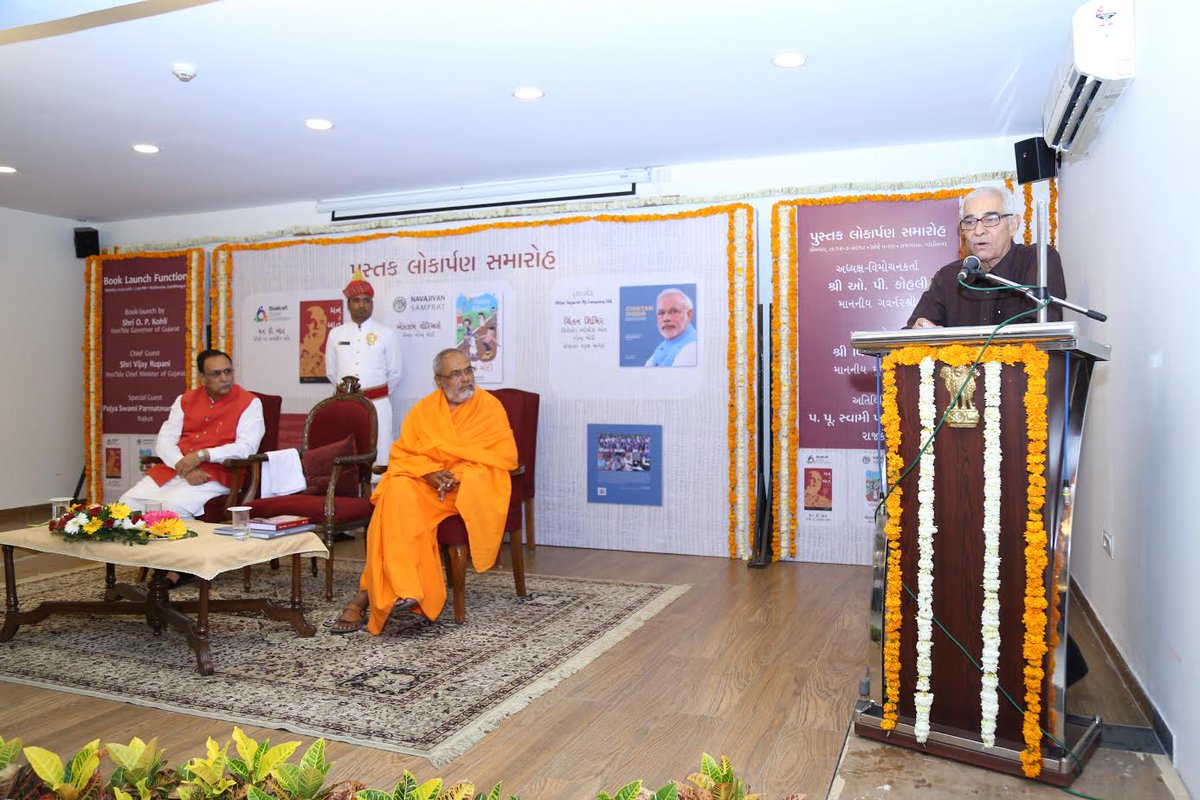 Gandhinagar: Gujarat Governor Mr. O. P. Kohli, in the presence of Chief Minister Mr. Vijaybhai Rupani, today released Gujarati versions of two books 'Mann Ki Baat', and 'Exam Warriors' written on/by Prime Minister Mr. Narendrabhai Modi at a function held at Raj Bhawan in Gandhinagar.
He also dedicated to the people another book 'Chintan Shibir' that is about the speeches given by Mr. Modi, when he was Chief Minister of Gujarat, on the innovative experiments made in Chintan Shibirs.
Mr. Kohli said that all three books are enriching the literatures, in particularly the Gujarati literatures. The good books are always providing guidance in the social life and also effectively influence conducts and thoughts in personal life too.
He said that the book 'Exam Warriors' is an effective mantra for the students in overcoming the exam fears. The 'Mann ki Baat' book is based on the radio programmes through which the Prime Minister had made direct interaction with the youths. In the programmes Mr. Modi had expressed his thoughts and inspired the youths for upliftment and spreading awareness in the society.
Speaking on the occasion, Mr. Rupani said that Mr. Modi had changed the administrative system based on public welfare, compared to previous question based system. The Prime Minister developed a collective, institutionalize system.
The Chief Minister said that Mr. Modi's approach to make the administration public oriented and sensual towards people will provide a new direction in making public welfare policies in the country as well as world.
Others who spoke on the occasion included, Swami Shree Paramatmanandji, books' compliers – Mr. Bhagyesh Jha (Mann ki Baat), Mr. Hitesh Jain (Exam Warriors) and Mr. Varun Mayra (Chintan Shibir).
– Information