Double engine is working for good of Kutch, says PM Modi to Kutchi community in Kenya in video address
March 30, 2018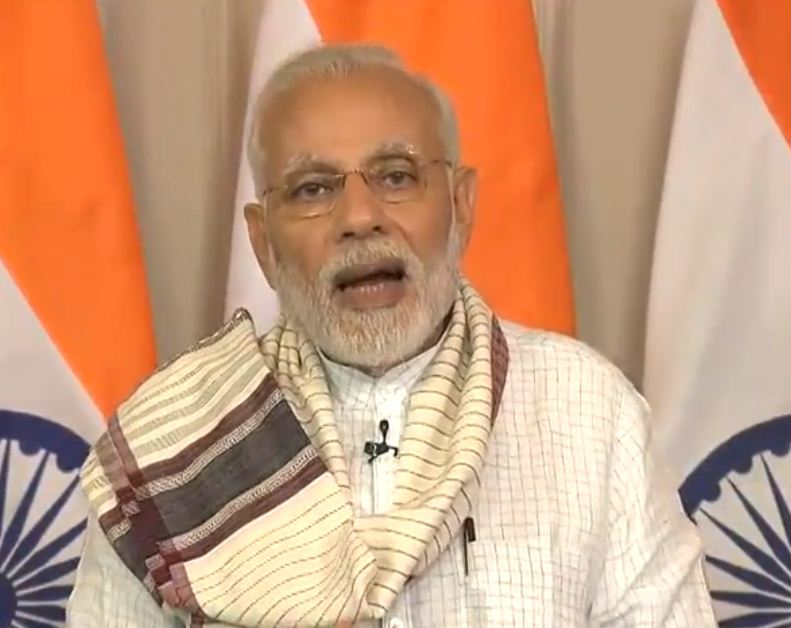 Bhuj: Double engine is working for good of Kutch, the State and the Centre, said Prime Minister Narendra Modi in his live video address to Kutchi Leuva Patel community settled in Kenya.
The Prime Minister spoke about how Sardar Sarovar reservoir water has reached Tappar dam far in Kutch. He said pre-feasibility report has been handed over to the government for starting a Ro-Ro ferry service connecting Kutch and Jamnagar through coastal route. This will reduce the distance between Kutch and Saurashtara.
The Prime Minister also spoke about plan to develop Kandla Port as Smart Industrial Port.
PM spoke about how M-Paisa is widely used in Kenya and how the government led by him has worked for digital payments back at home. The PM said there have been total twenty visits by Indian President, Vice President and Prime Minister during his term to African nations. The country organized India-Africa Forum summit in Delhi and African Development Bank annual meeting in Ahmedabad.
He said, the government received feedback about lack of coordination between Overseas Indian Affairs and External Affairs ministries and related troubles, and decided to combine them. PIO and OCI schemes were separate in the past and there was confusion related to that. The government combined both and simplified it. The government also introduced real time monitoring and response system MADAD.
PM said, the government appoints Rajdut(ambassadors) while people of India living abroad are country's Rashtraduts.
He asked persons from Indian origin living abroad to visit Kumbh Mela next year at Prayag in Uttar Pradesh and also visit Rann Utsav in Kutch. The PM mentioned that once known as arid and desert area with problems of connectivity, Kutch has now become a global tourism destination.
DeshGujarat