Muhurat for DSCCSL building at GIFT City Gandhinagar held
April 07, 2018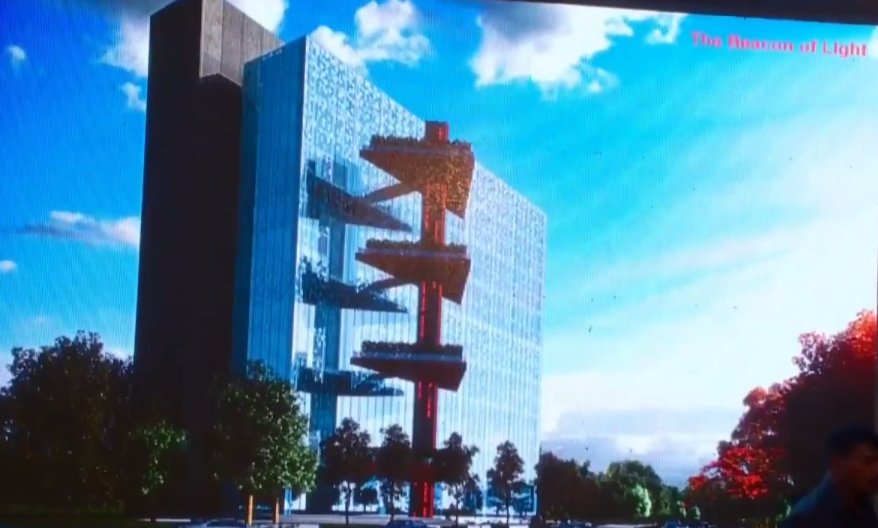 Gandhinagar: Muhurat for proposed building of Dalal Street Cooperative Society Ltd was held today in GIFT City in Gandhinagar in presence of Chief Minister Vijay Rupani.
With Rs 200 crore investment, 72 brokers of Bombay Stock Exchange will set up a dedicated 18-storey building at the GIFT City in Gandhinagar. Setting their business headquarters at the GIFT and operating from here will exempt them from paying Stamp Duty, bringing operational efficiency and providing a better standard of living.
These brokers are stakeholders of The Dalal Street Commercial Cooperative Society Limited. Of these, 55 are from Mumbai, 12 from Gujarat, while the rest are Delhi, Kolkata, Kanpur, Agra and Bengaluru.
"We hope to add another 30-40 brokers. The complex will come up in the Domestic Area of the International Financial Services Centre (IFSC) at GIFT City," said Anil Shah, secretary of the Society.
The Society is betting high on technology and other infrastructure at GIFT City to grow its business. "The infrastructure will be on the lines of Singapore," said Shah.
Under various schemes of Gujarat government, capital subsidy and incentive on power tariff and electricity duty in form of subsidy of Re 1/unit of power are available. Also, the EPF contribution will be reimbursed.
"Brokers and professionals from Gujarat had moved to Mumbai as it is the financial capital of the country. At GIFT City, we are providing a better standard of living and lower cost of operations, making a case for them to return. Most of these brokers are from Mumbai," said Dipesh Shah, head (IFSC ) at GIFT City.
With international stock exchanges now operating out of GIFT City, brokers feel that the entire ecosystem will give a boost to their business. There are talks of Nifty Futures shifting from Singapore Exchange to India International Exchange (of National Stock Exchange) at GIFT City. The move will also increase the tax collection for the state in terms of Income Tax as well as Goods and Services Tax (GST).