None of the guilty in bitcoin case would be spared, no need to panic over threat calls from Pujari: MoS Jadeja
April 09, 2018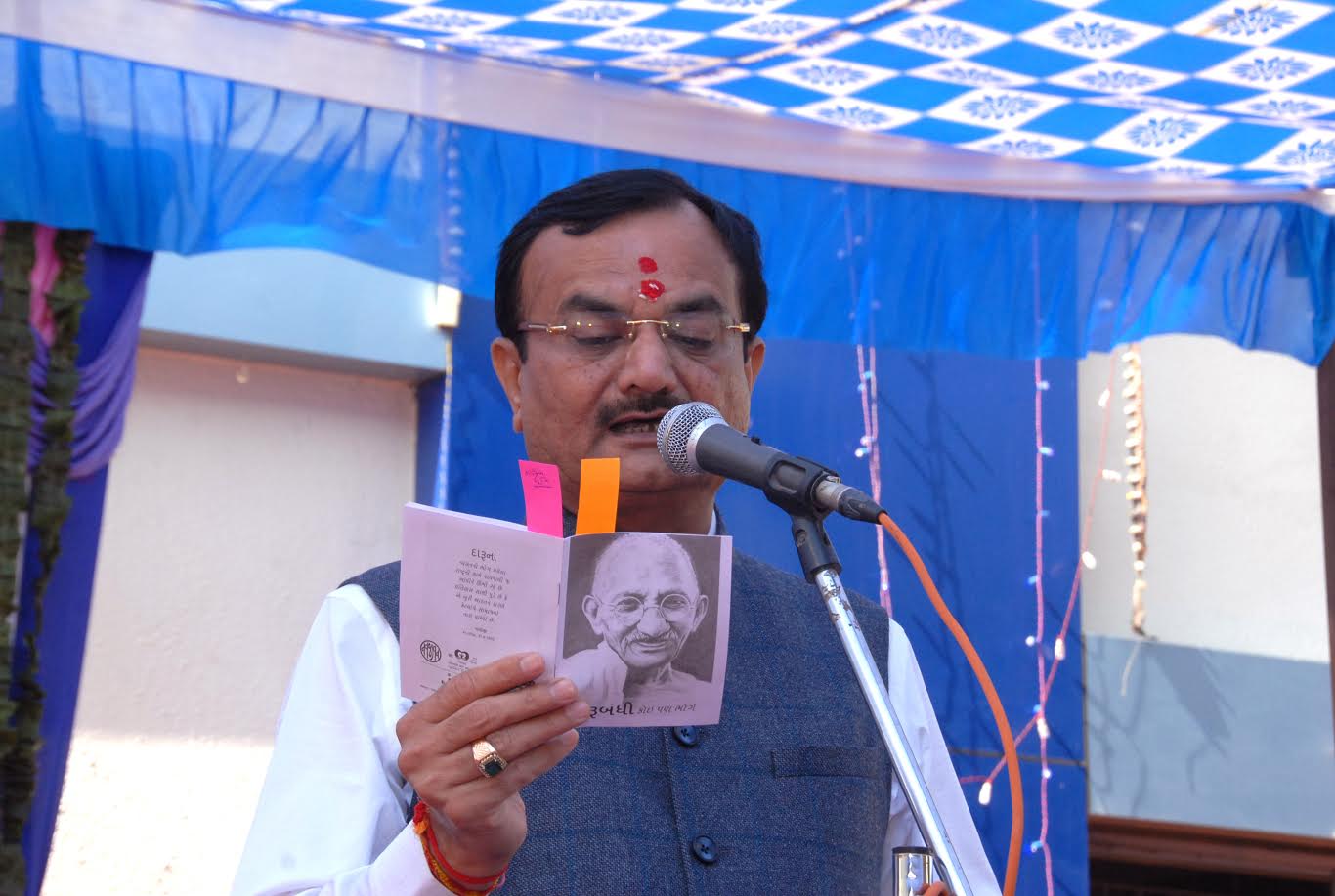 Gandhinagar:
Gujarat Minister of State for Home Pradipsinh Jadeja today said that strict action would be taken against those found guilty in bitcoin case and none of the guilty would be spared.
He also urged leaders and other people to not to be afraid of threat calls being made in the name of gangster Ravi Pujari from abroad.
Addressing a press conference here Jadeja said that in the bitcoin matter SIT under the supervision of a DIG rank official of CID crime was doing investigation. Those police officials and personnel against whom circumstantial evidence of involved have been found have been named as accused in the matter. They would be suspended and strict action would be taken against them. There was no question of any kind of cover-up in the matter.
He clarified that former Dhari MLA and BJP leader Nalin Kotadiya has not yet been interrogated in the case. It the need be it would also be done and action would be taken against anyone found involved in it.
Notably, CID crime has constituted an SIT in connection with sensational Bitcoin extortion and loot case and nabbed 3 policeman yesterday. They were given on remand till April 13 by a court today. So far nine policeman including LCB PI Anant Patel has been made accused in this connection.
Notably, the case was lodged on the complaint of Surat builder Shailesh Bhatt that he was abducted and 200 bitcoins worth around Rs 12 crore were forcibly taken from him. He alleged that one of his partner who planned the abduction and extortion had taken help of several officials of Amreli police. Bhatt was also called at Gandhinagar by CID crime where situation regarding his allegations were reconstructed. Bhatt alleged that so far no action has been taken against main culprit Kirit Paladia.
To a query Jadeja said that there was no need to panic about the threat-calls in the name of gangster Ravi Pujari.
'We had complaint about such calls to some of MLAs during last assembly. This time also we had one such incident reported from Surat. But there was no need to panic. The calls were being investigated nationally as well as internationally,' he said.
DeshGujarat