Air Odisha to start flights connecting Ahmedabad to Bhavnagar and Surat from tomorrow
April 15, 2018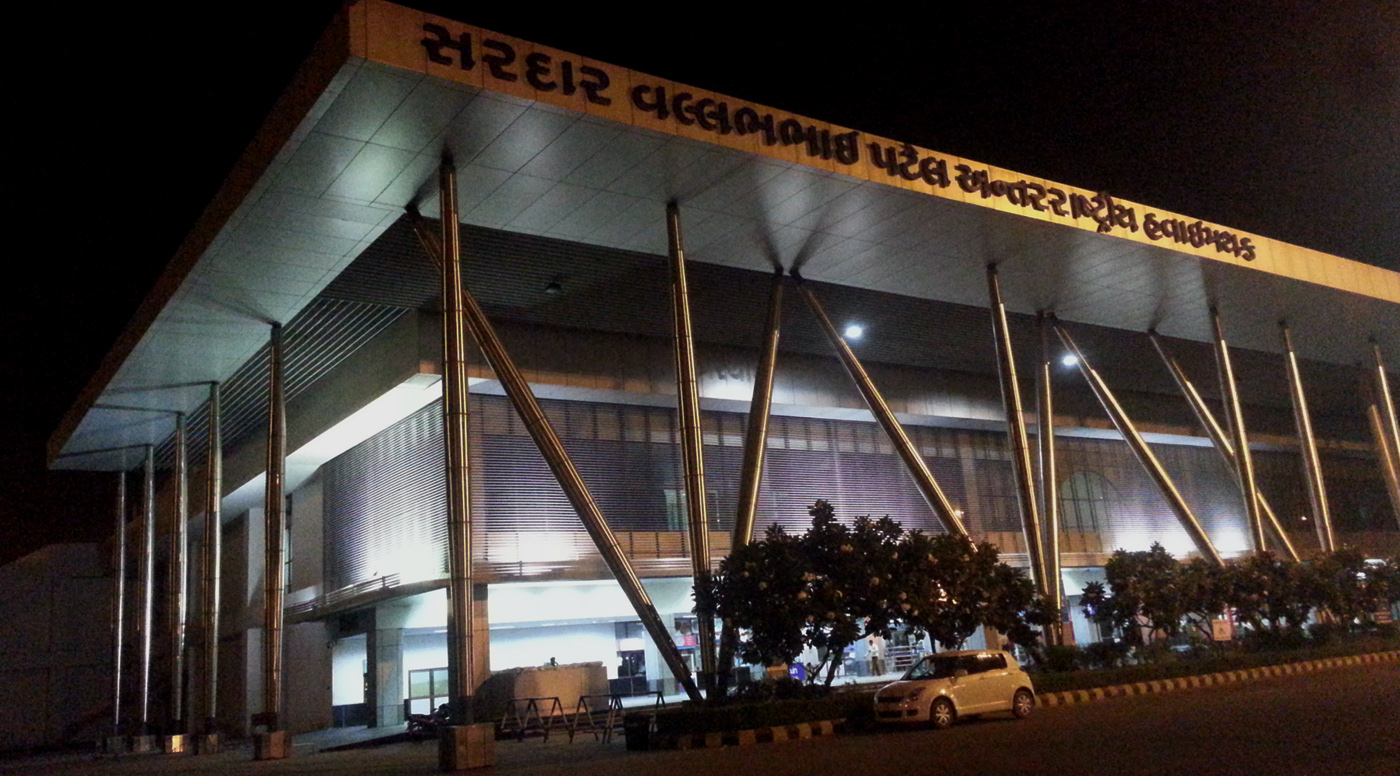 Ahmedabad:
Air Odisha, a joint venture of Gujarat State Export Corporation Limited (GSEC), Monarch and Air Deccan from Odisha, which launched its economic flight services under the union government's regional connectivity scheme UDAN from here to various destinations in February this year will connect Bhavnagar and Surat with Ahmedabad from tomorrow.
The flights from here to Diu and Jamnagar of the low cost operator, which were stopped shortly after start owing to technical issues, will also re-start from tomorrow. The sole operating flight between Ahmedabad and Mundra which was rescheduled during resurfacing of the runway resurfacing work at Sardar Vallabhbhai Patel International Airport here from March 1 till today, will also start running as per its original schedule from tomorrow.
A spokesperson of the Odisha based Airliner today said that flight number 6X-101 will depart from Ahmedabad to Bhavnagar at 0705 am tomorrow to arrive there at 0745 am. From Bhavnagar it will depart for Surat as flight number 6X 107
at 0805 am to reach in the diamond city at 0835 am. It will return to Bhavanagar from Surat as flight number 6X108 at 0855 am to arrive at 0925 am. From Bhavnagar it will fly for Ahmedabad as flight number 6X 102 at 0945 to reach here at 1025. Fares starting would be as low as Rs 1,420 for the Ahmedabad-Bhavnagar flight and Rs 1,699 for a one-way trip to Surat from Bhavnagar.
Flight number 6X 103 for Mundra from here which was launched on February 17 and was rescheduled during runway re-surfacing at 0600 am in the morning will also fly from tomorrow at its originally scheduled time of 1210 in the noon.
       The airliner would operate the flights on all days of the week except for Sundays.
The complete flight schedule of the airliner in Gujarat from tomorrow is as follows –
| Flight_No | Origin | Destination | Dep_Time | Arr_Time | Valid_From | Valid_Till | Frequency |
| --- | --- | --- | --- | --- | --- | --- | --- |
| 6X-101 | Ahmedabad | Bhavnagar | 07:05 | 07:45 | 16APR2018 | 30JUN2018 | 123456 |
| 6X-102 | Bhavnagar | Ahmedabad | 09:45 | 10:25 | 16APR2018 | 30JUN2018 | 123456 |
| 6X-103 | Ahmedabad | Mundra | 10:45 | 11:55 | 16APR2018 | 30JUN2018 | 123456 |
| 6X-106 | Mundra | Ahmedabad | 12:10 | 13:15 | 16APR2018 | 30JUN2018 | 123456 |
| 6X-107 | Bhavnagar | Surat | 08:05 | 08:35 | 16APR2018 | 30JUN2018 | 123456 |
| 6X-108 | Surat | Bhavnagar | 08:55 | 09:25 | 16APR2018 | 30JUN2018 | 123456 |
| 6X-109 | Ahmedabad | Diu | 13:35 | 14:40 | 16APR2018 | 30JUN2018 | 123456 |
| 6X-110 | Diu | Ahmedabad | 15:00 | 16:55 | 16APR2018 | 30JUN2018 | 123456 |
| 6X-111 | Ahmedabad | Jamnagar | 16:55 | 18:00 | 16APR2018 | 30JUN2018 | 123456 |
| 6X-112 | Jamnagar | Ahmedabad | 18:20 | 19:20 | 16APR2018 | 30JUN2018 | 123456 |
1-Monday,  2-Tuesday,  3-Wednesday,  4-Thursday,  5-Friday,  6-Saturday,  7-Sund