Gujarat's biggest-ever passing-out parade to induct 2,301 Lok Rakshaks held
April 19, 2018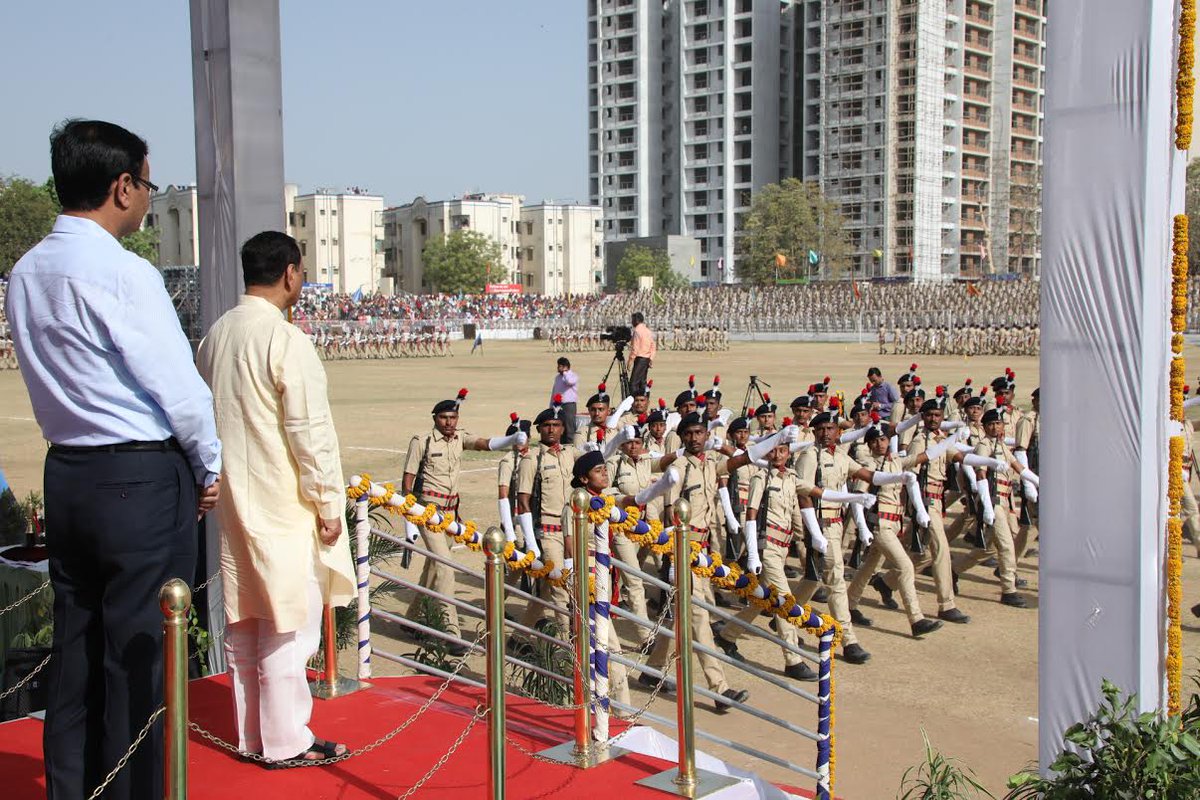 Gandhinagar: Chief Minister Vijaybhai Rupani today asked Lok Rakashaks to diligently discharge their duty towards Constitution, maintain law-and-order situation with the mantra of service before self, and improve the image of Gujarat Police.
He was speaking at Gujarat's biggest-ever passing-out parade to induct 2,301 Lok Rakshaks, including 795 Mahila Lok Rakshaks, in the Ahmedabad City Police after eight months' intensive training. He asked them to adopt a compassionate attitude towards the have-nots, persecuted, oppressed, poor and the needy.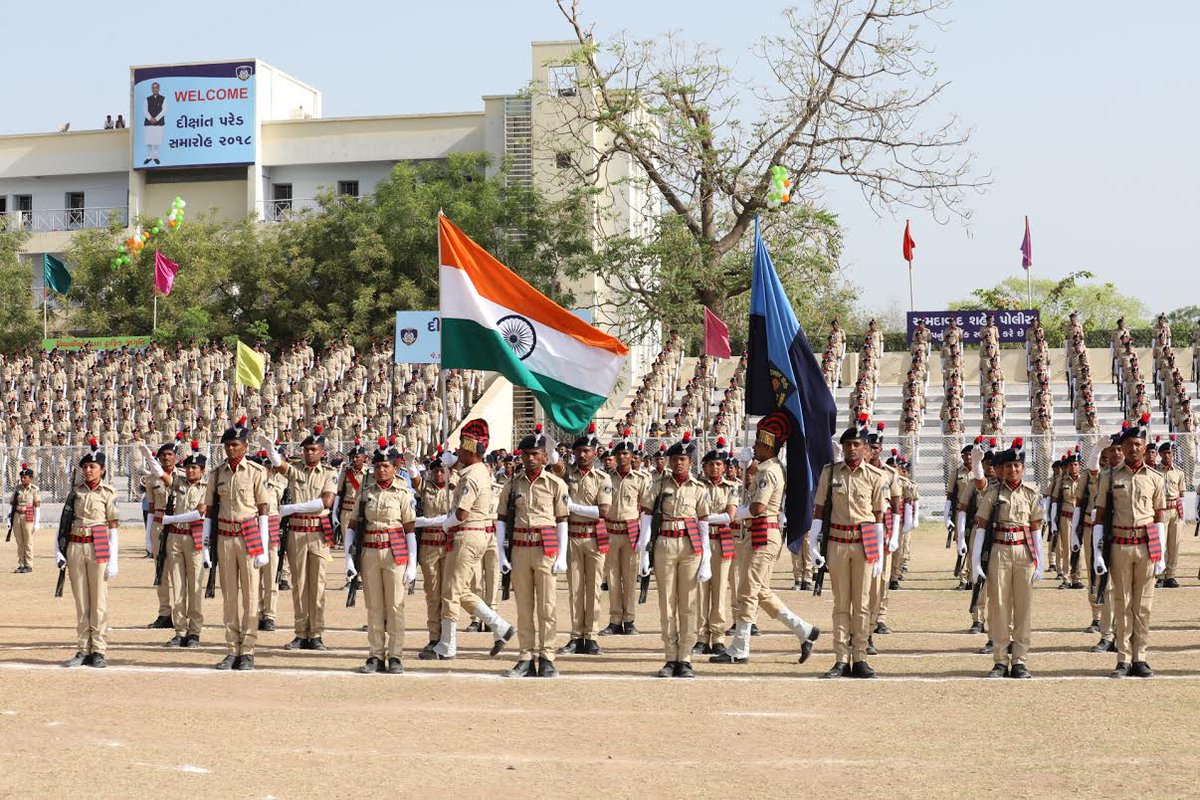 The Chief Minister said that Gujarat Police by virtue of their confidence and hard work, backed by the state government's will power, changed the image of cities like Ahmedabad, Porbandar and Surat, once known for their criminal activities. He called for making the Police Force more techno savvy as in CCTV surveillance and command and control wall, to cope with new challenges in crime.
He said that as many as 18,000 police personnel were inducted through transparent recruitment process during the last one year.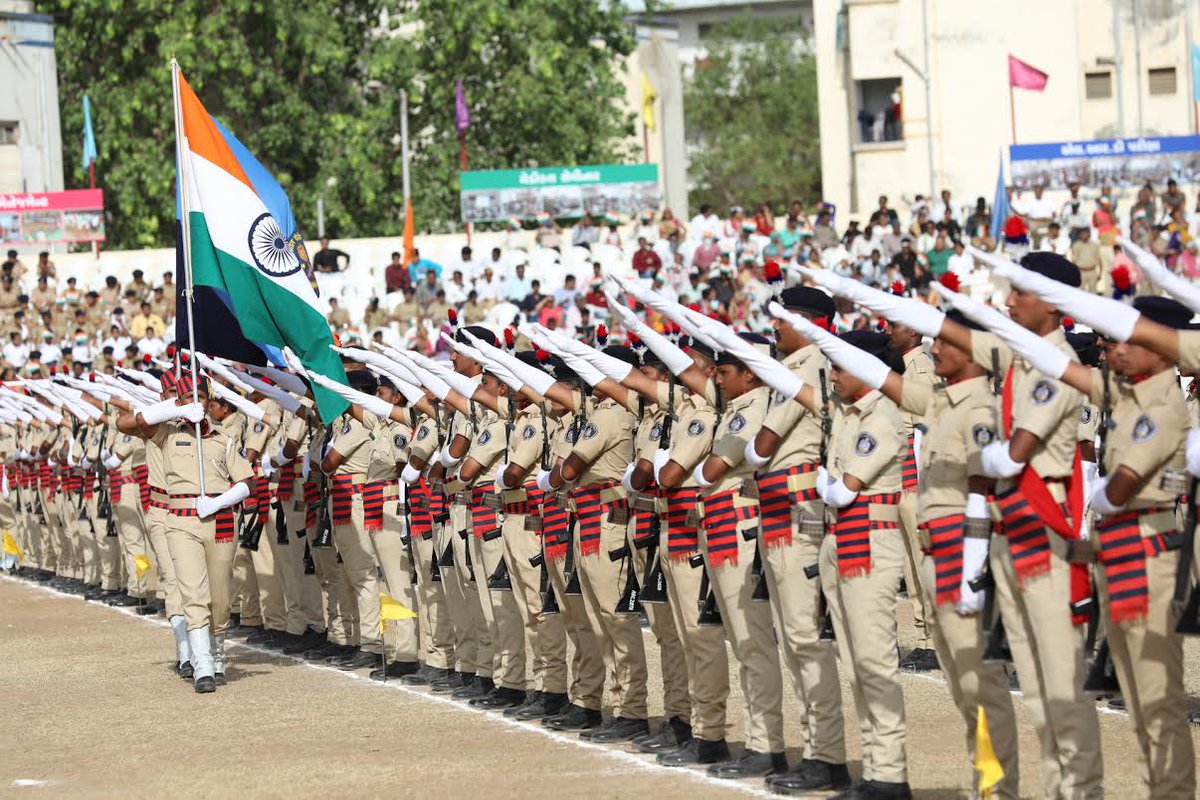 Ahmedabad's In-charge Police Commissioner Mohan Jha said it was a challenge to train the biggest ever batch of 2,301 Lok Rakshaks in one go, successfully completed.
Those present at the passing-out parade included Minister of State for Home Pradipsinh Jadeja, Ahmedabad MLAs Arvindbhai Patel and Pradipbhai, Additional Chief Secretary for Home M.S. Dagur, Director-General of Police Shivanand Jha, Additional Commissioner Vipul Agrawal, other senior officers and family members of the trainees.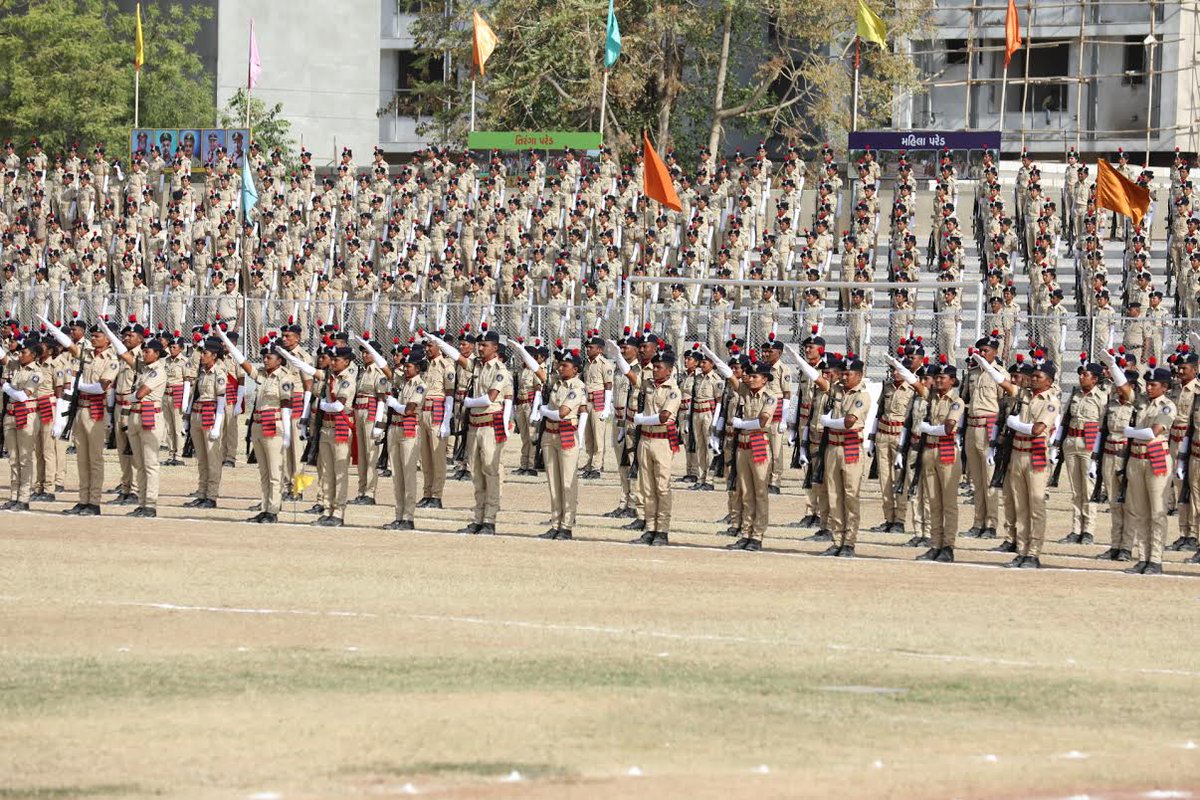 – Information