Pravin Togadia ends his 'fast unto death' programme on third day at around noon
April 19, 2018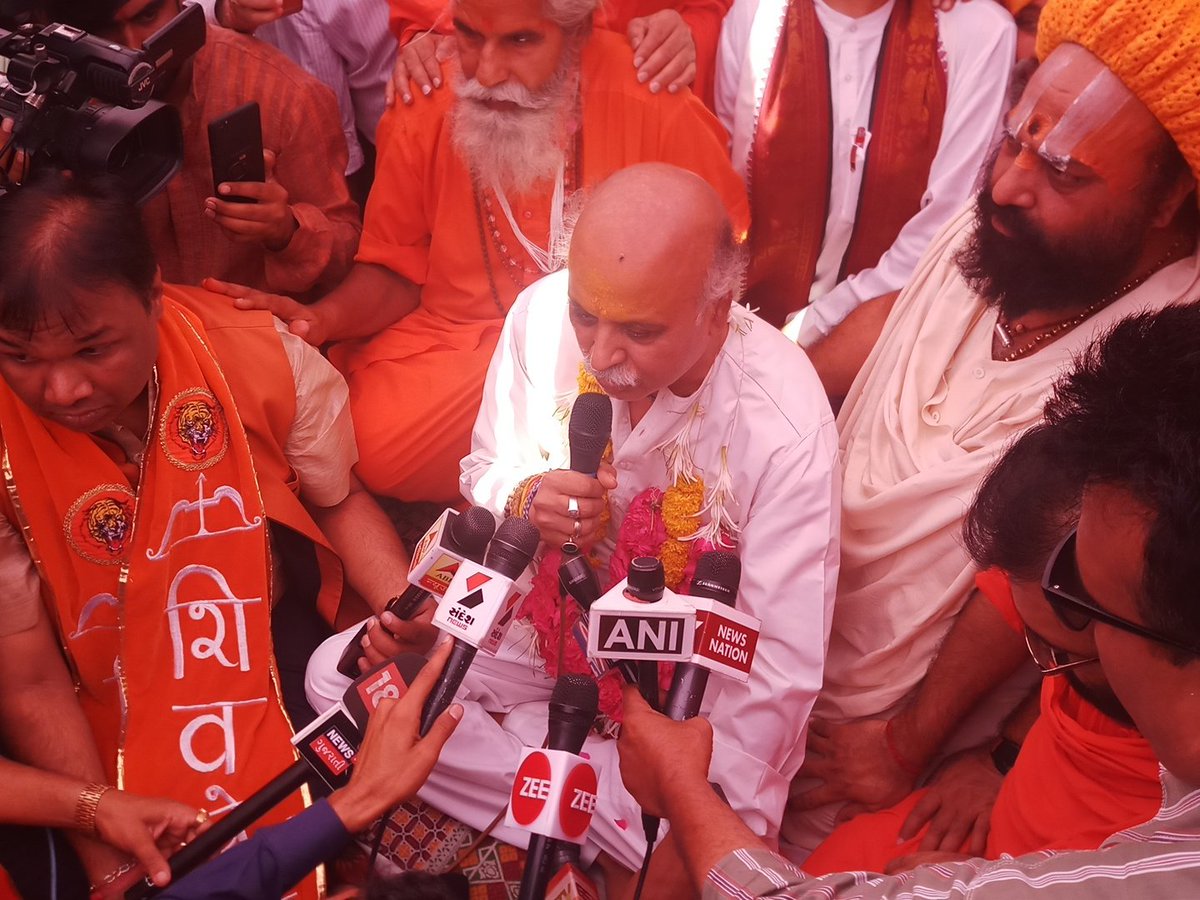 Ahmedabad: Former Vishwa Hindu Parishad(VHP) leader Dr. Pravin Togadia ended his 'fast unto death' today afternoon. Togadia was sitting on 'indefinite fast' for last two days demanding law to construct Ram temple in Ayodhya. He discontinued his fast agitation in the afternoon today 'in response to advise of saints' who visited him at his fast venue at the State VHP headquarters Vanikar Bhavan in Paldi area here.
Togadia had yesterday in one of his TV interviews said the reason of not enough people present at his fast venue was lack of enough space. He said if he was sitting on fast at GMDC ground, thousands of people could come and attend it, but he was not permitted to use that venue. The space outside the Vanikar Bhavan was limited and therefore lesser number of people could attend it, he had said.
It's worth noting that merely 100 – 150 odd persons were seen attending Dr. Togadia's fast programme outside Vanikar Bhavan on the first day. On the second day, many chairs were removed from the fast venue and even lesser number of people were seen attending the programme. On the third day which is today the fast programme was discontinued at around noon finally.
Togadia had in various TV interviews during the fast programme slammed Prime Minister Narendra Modi on number of counts including non-Hindutva issues like demonetization, pension to old farmers, proper prices for farm produce, employment etc. He had also passed hint that a new political movement will be created as option to both BJP and Congress.
At the end of his fast, Dr. Togadia said atrocities were going on against Hindus, farmers, laborers, traders and media in the name of paid news(under the present government).
DeshGujarat