20 students of SPIPA clear Civil Service exam
April 28, 2018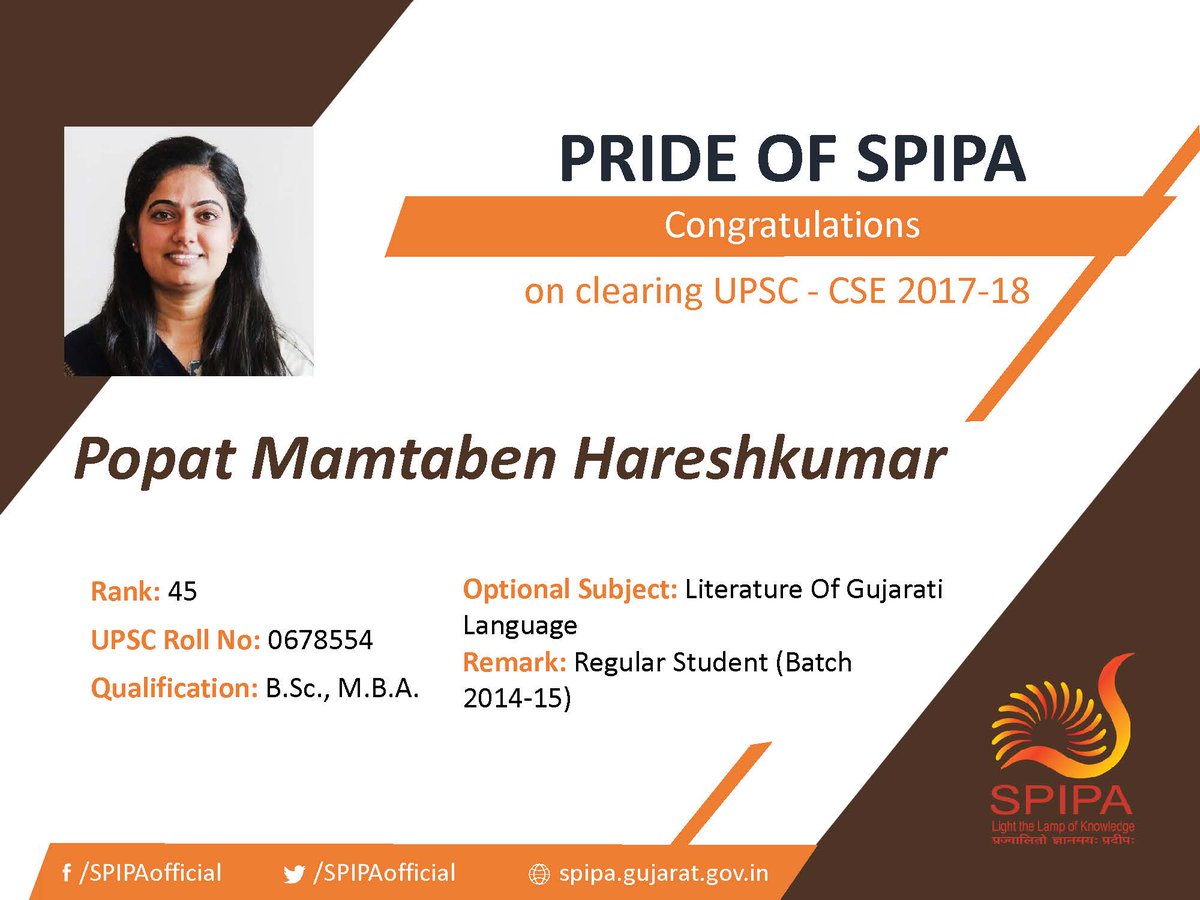 Gandhinagar: Twenty students of Ahmedabad based Sardar Patel Institute of Public Administration(SPIPA) have been successful in highly competitive Union Public Service Commission(UPSC) exams for Civil Service. They have made it to the final list of Civil Service examination. Among them Popat Mamtaben Hareshkumar has secured 45th rank nationally. She is from Keshod town of coastal Saurashtra region. Popat got married in 2011. She is undergoing her probation as deputy collector at present.
The successful candidates are Umesh Gupta, Kruti Patel, Saurabh Garg, Paritosh Vyas, Ashok Godhani, Pankaj Tiwari, Navodit Verma, Hasan Mustufa Ali, Devendra Keswala, Mita Makwana, Riyaz Sarvaiya, Niteshkumar, Ashishkumar, Mohit Panchal, Pinkesh Parmar, Bharat Chavda, Amita Pargi, Chirag Jhirwal and Darshan Priyadarshi.
Chief Minister Rupani tweeted congratulations for successful students and noted that the efforts made by SPIPA Civil Service Study Centre is bringing positive results and more and more youth of Gujarat are now making it to UPSC which is very inspiring and heartening.
DeshGujarat