Rupani felicitates the media persons at VSK Gujarat function to mark Narad Jayanti
April 29, 2018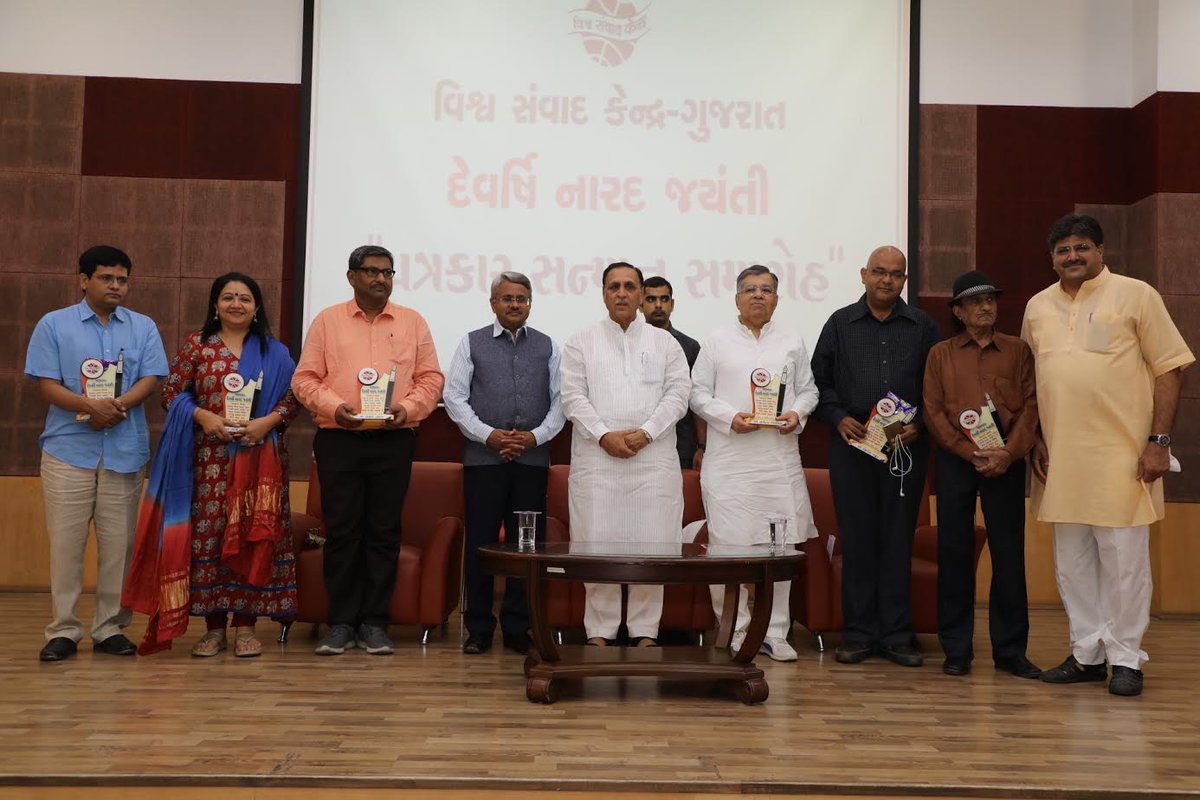 Ahmedabad: Gujarat Chief Minister conferred the Maharshi Narad Awards to the media persons in a function organized by Rashtriya Swayamsevak Sangh(RSS)'s media wing Vishwa Samvad Kendra to mark Maharshi Narad Jayanti here.
The journalists awarded were: Mr. Japan Pathak (DeshGujarat) for Cyber Journalism, Mrs. Aarti Patel for Radio Journalism, Mr. Kaushik Mehta (Phhulchhab daily from Rajkot) for Print Media, Mr. Nirnay Kapoor (Rajat Sharma led India TV's Gujarat bureau chief) for Electronics Media, Mr. Nagendra Vijay (founder editor of Safari and Scope magazines that are dedicated to Science) for Articles on Science, and Mr. Zaverilal Mehta ( a 90-year old photo journalist of Gujarat Samachar daily who recently received Padma Shri award) for Photo Journalism.
"Fourth Estate is a mirror of the society" and it can deeply influence the society by disseminating and printing the news, Rupani said on this occasion.
Therefore, the reporters should present the incident and event in right perception, he added.
In today's era of internet and electronics medium, people have access to amass of news and information, in such scenario the media should build its image by presenting truthful and unbiased news. The negative news are harmful and can be deadly in the long run for the society and culture, the Chief Minister asserted.
Others who spoke on the occasion, included Shri Jayantibhai Bhadesiya, Sanghchalak, Western Zone, RSS, and Shri Hareshbhai Thakkar, Trustee, Vishwa Samvad Centre.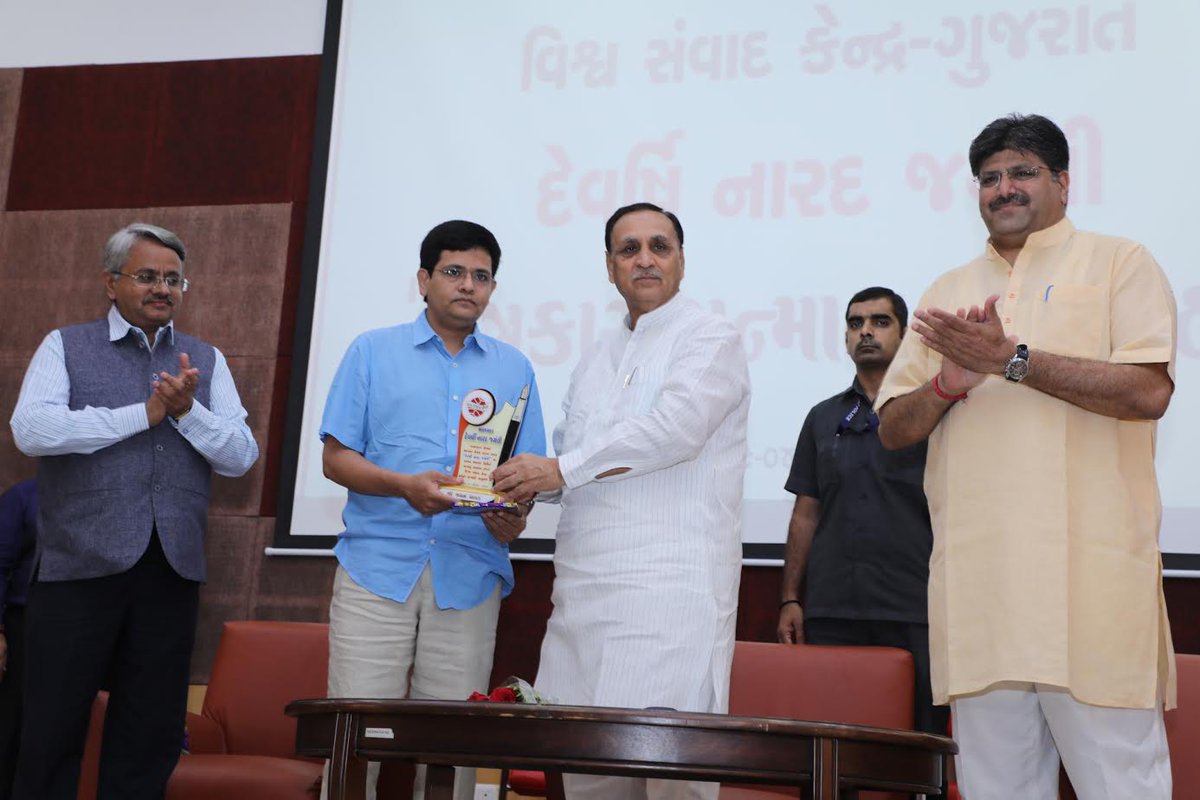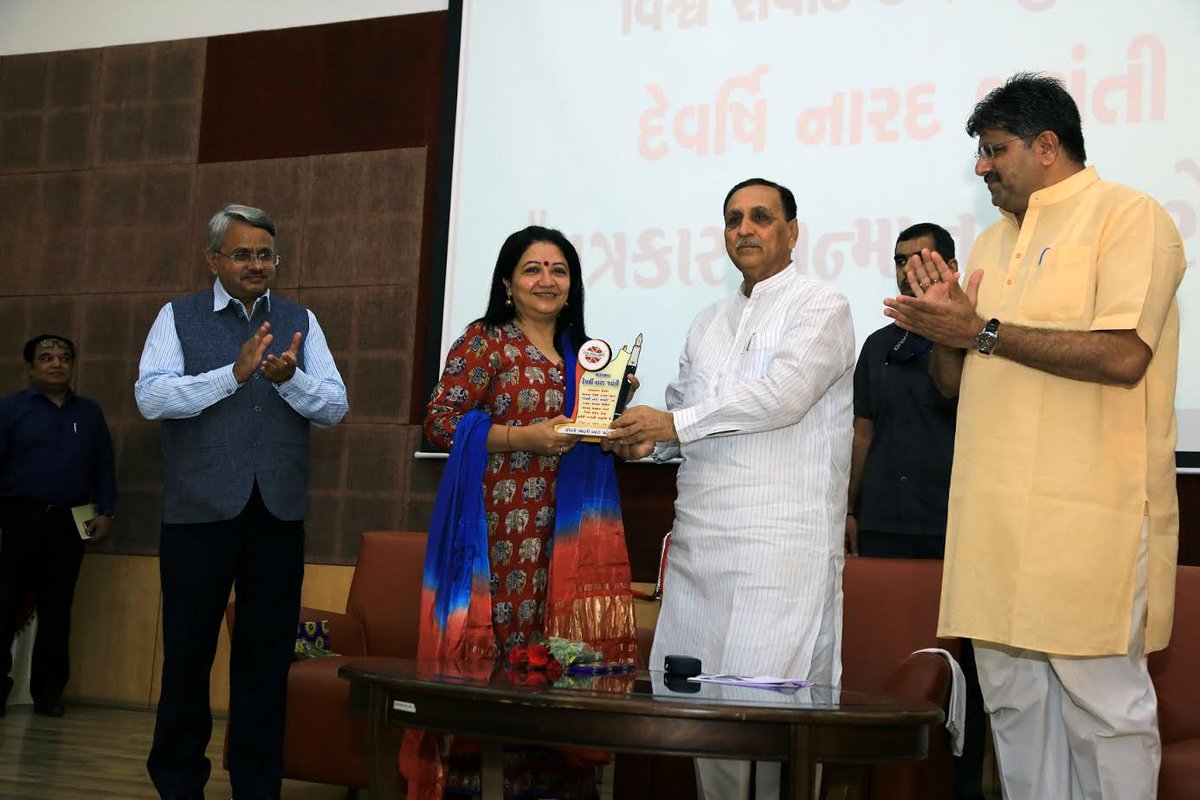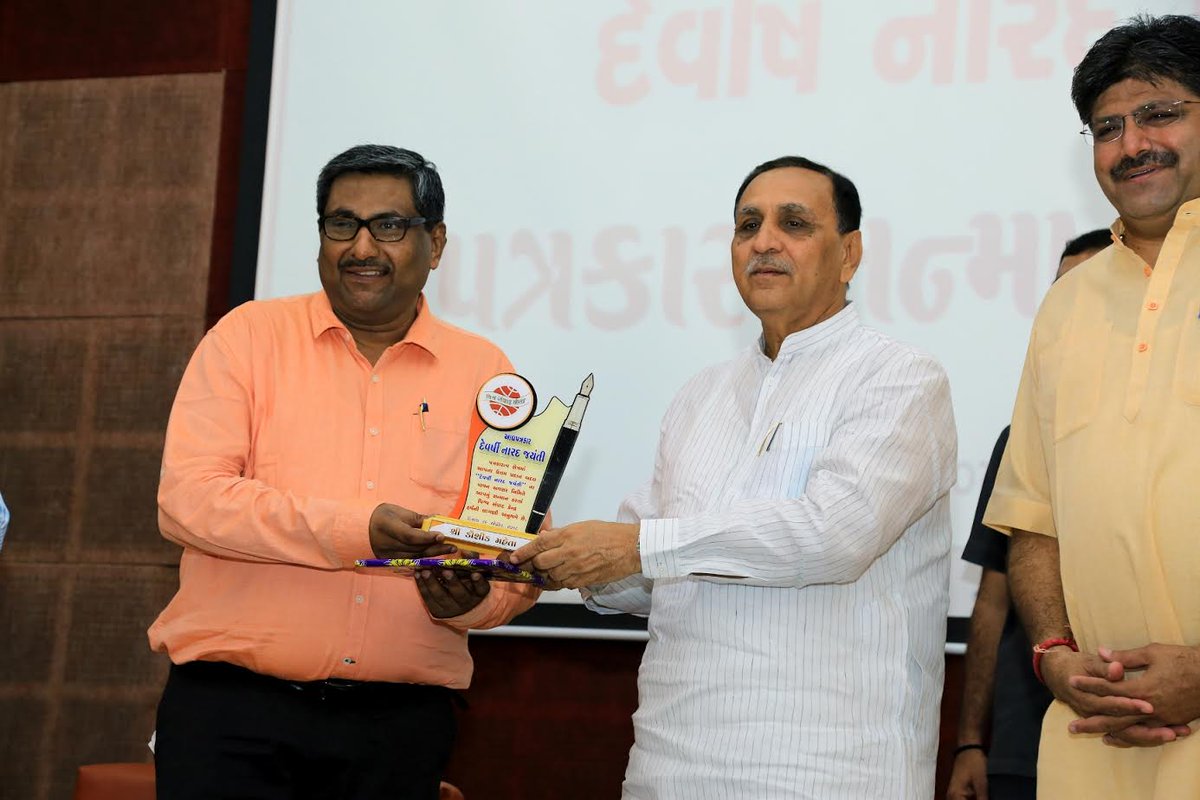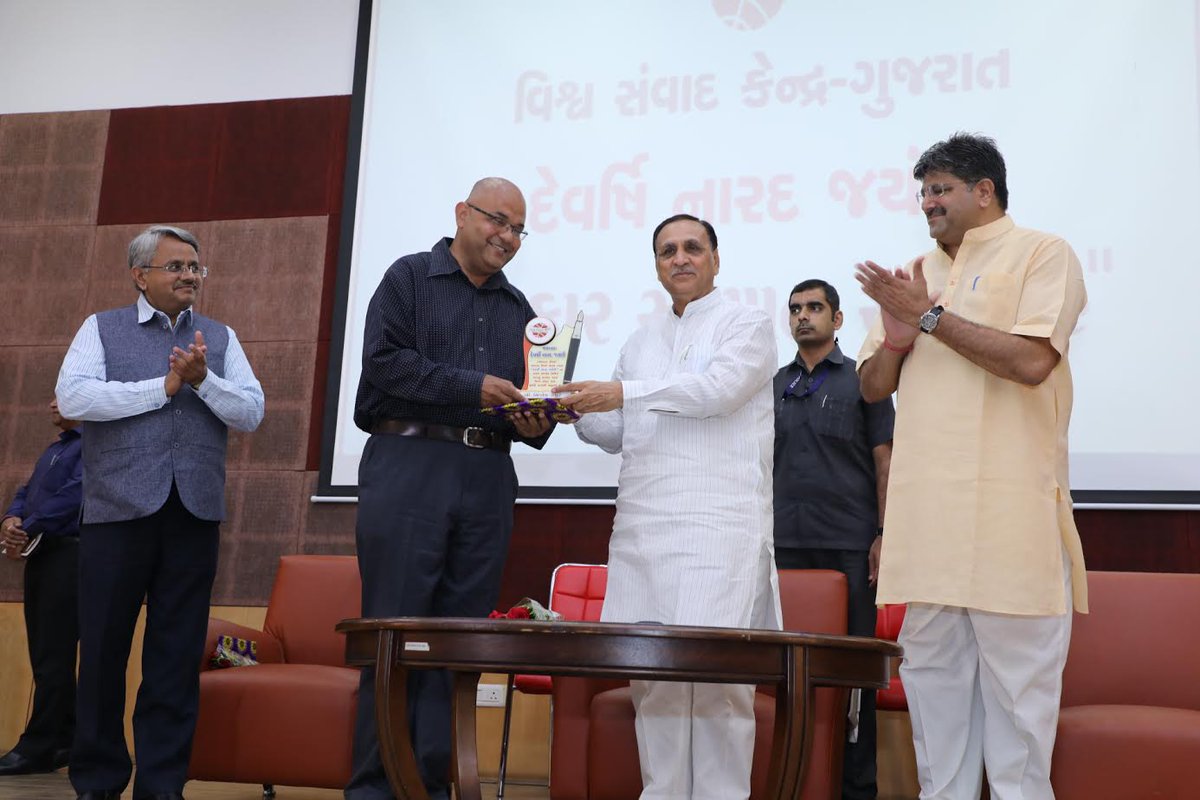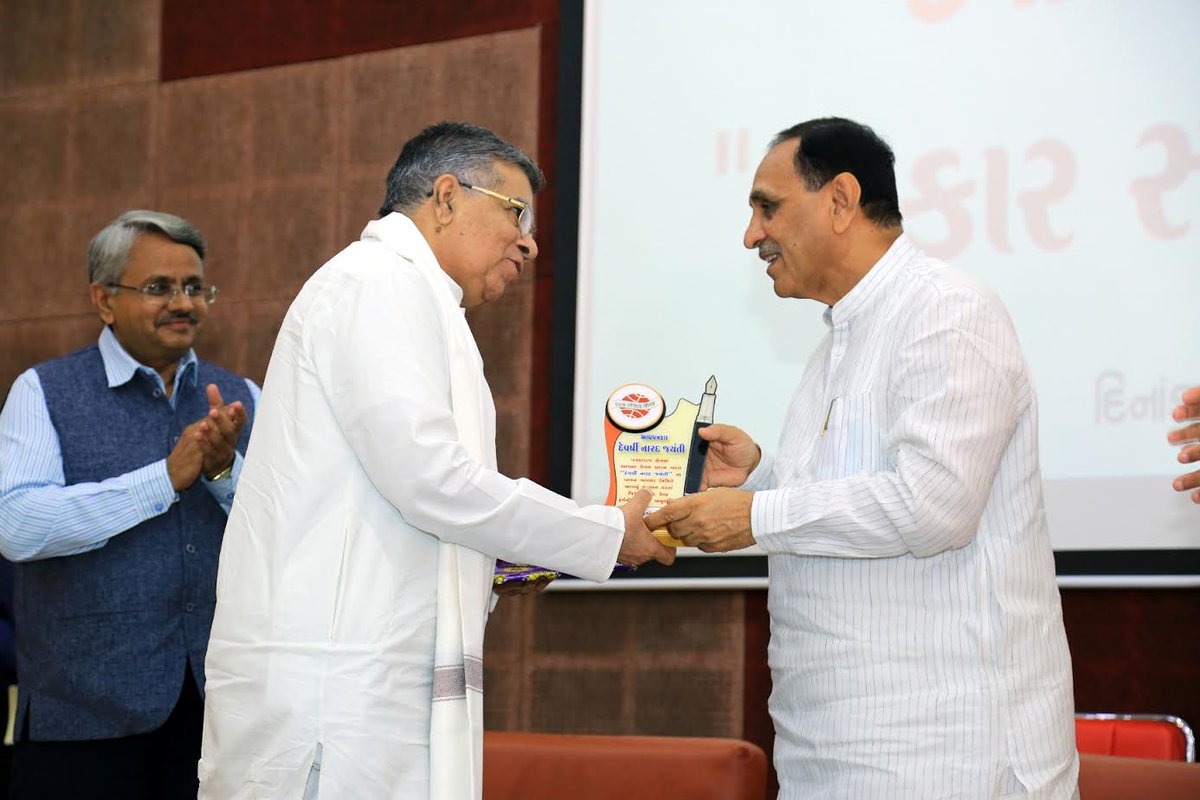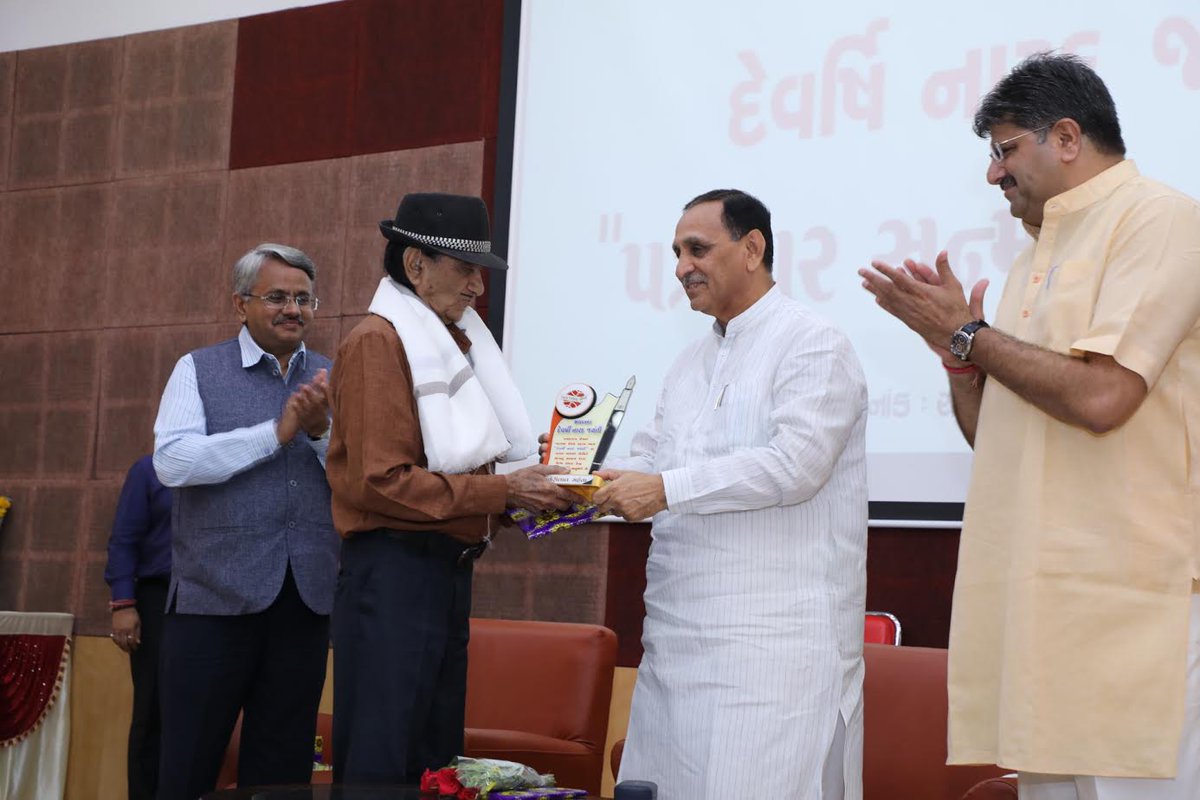 – Information/DeshGujarat