Gujarat Bhawan in Delhi starts Gujarati language classes; launches new website
May 01, 2018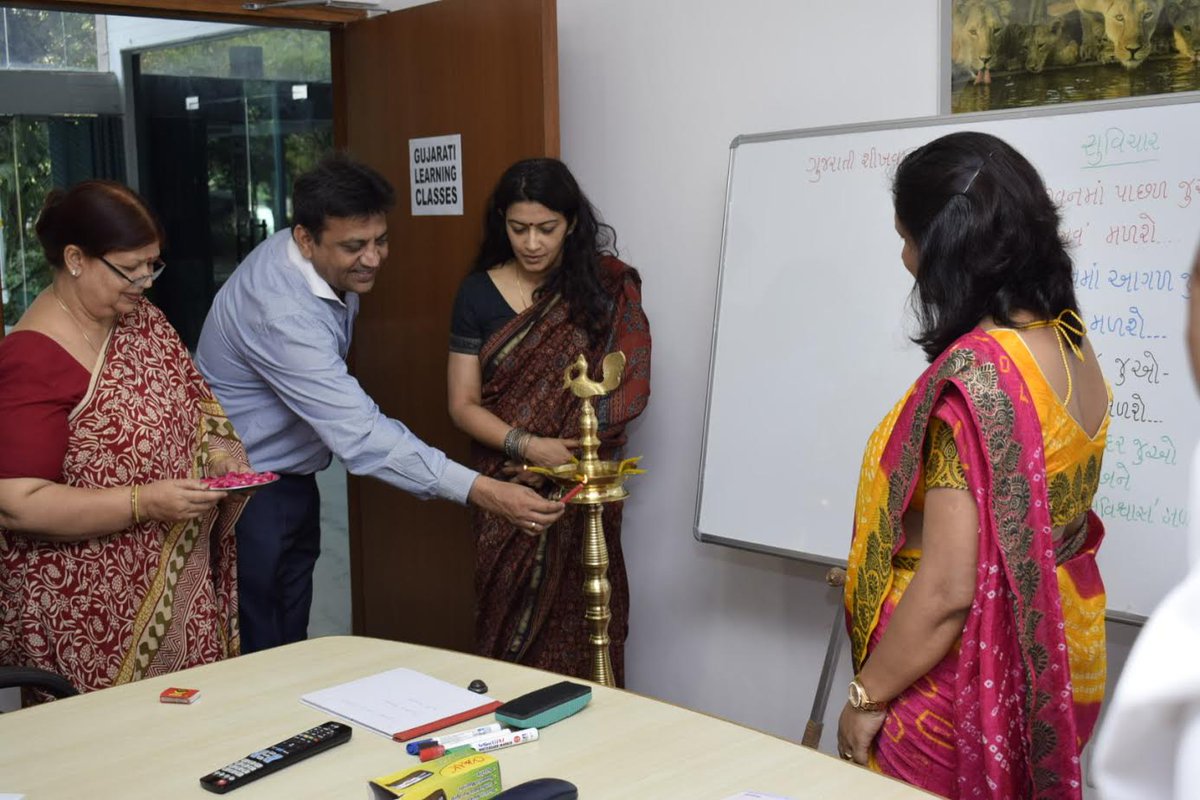 New Delhi: To promote Gujarati language in Delhi, Office of the Resident Commissioner, Government of Gujarat has started Gujarati Language classes. After launching the course, Resident Commissioner of Gujarat, Smt. Arti Kanwar said that interested non‐Gujarati people can learn basic Gujarati language in 30 days.
Many people frequently visit Gujarat for business, tourism and other purpose; this initiative will be useful for them to better understand the language. Learning Gujarati would be especially beneficial to the business fraternity during their trade and business interaction with Gujarati people.
People attending the course will be taught to read and converse the basic Gujarati which can benefit business and leisure travelers in their journey to Gujarat. The course is designed in such a way so that one can easily understand written and spoken Gujarati. Gujarat Bhawan will also certify after successfully completion of course by candidates.
The Resident Commissioner also launched the new website of Gujarat Bhawan on the occasion of Gujarat Foundation Day. The website with a new look provides important information about the events and activities of Gujarat Bhavan. The website provides option to book and confirm room reservation at the Bhavan.