Gujarat CM launches Kabirvad development project, apprentice programme, Sujalam Sufalam Jal Sanchay Abhiyan
May 01, 2018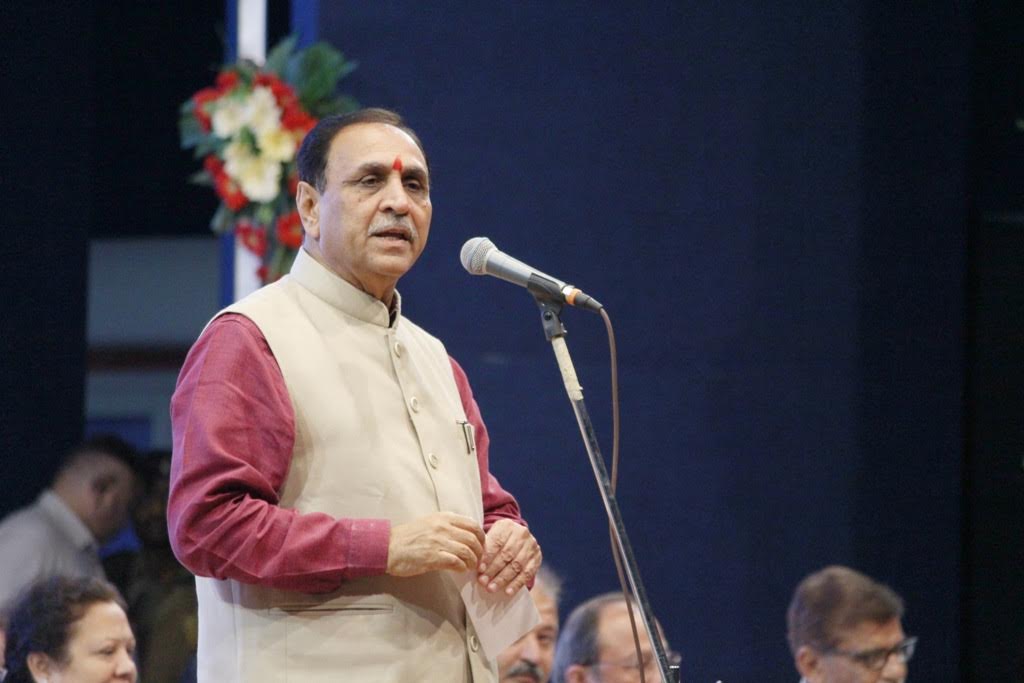 Bharuch: Rs 40 crore project Kabirvad development project kicked off today at Shuklatirth in Bharuch district of Central Gujarat. Under this project, ghats of Kabirvad, Mangleshwar, Angareshwar and Shuklatirth will be developed.
The Chief Minister also launched Rs 300 crore apprentice yojana which was announced in last budget under which youths selected will be given Rs 4,500 per month stipend from the state and central governments in addition to stipend given by employer. Applicants can visit matsgujarat.gov.in website to enroll in the scheme. The Chief Minister also launched assistance scheme for LNG and PNG connections. He launched Ori and Rubela vaccination drive which will cover 1.75 crore children across the state.
The Chief Minister earlier in the morning launched Sujlam Suflam Jal Sanchay Abhiyan under which 13,000 ponds, check dams and water bodies will be deepened, conventional water resources will be restored with the aim of creation of 11,000 lakh square ft rain water storage additional capacity. More than 4,000 JCB-Hitachi machines, 8,000 tractors and dumpers will be used for this movement. Fertile soil will be given to people without levying any royalty charge. 32 rivers in length of 340 km across 30 districts will be restored and made lively again. 5400 km length of canals and 580 km rain water carrying channels will also be cleaned. 10,570 water conservation and protection works will be carried out under MGNREGA scheme.
In related development, the Governor of Gujarat, OP Kohli inaugurated new buildings of ALJ Patel and DJ Patel Arts and Commerce college in the district which is hosting state level celebration of Gujarat Day this year.
DeshGujarat