Mastermind Kirit Paladiya arrested in bitcoin extortion and kidnapping case; CID Crime shares details of detection
May 04, 2018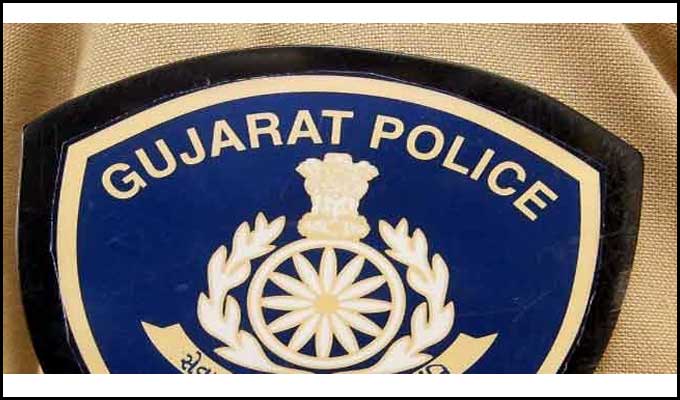 Gandhinagar: CID Crime has arrested Kirit Paladiya in sensational bitcoin extortion and kidnapping case. According to the details shared by CID-Crime DIG Deepankar Trivedi, Paladiya was the mastermind in this case. The details shared by Trivedi are following:
Rs 32 crore transaction never happened. Ahmedabad based angadiya said it happened, but Surat based angadiya denied it.
Kirit Paladiya and Shailesh Bhatt were partners in bit coin and land etc businesses. Kirit Paladiya knows technicalities of dealing in bit coins but Shailesh Bhatt was major partner.
Like bit coins, there are light coins. This cryptocurrency was launched in 2011. 1 light coin is equal to Rs 10,100. Shailesh Bhatt's 11,000 light coins were in Kirit Paladiya's wallet of Binance exchange.
Shailesh Paladiya converted 11,000 light coins into 166 bit coins. Later ten more bit coins also were added to Paladiya's wallet. Thus in-total 176 bit coins were in Paladiya's wallet.
Shailesh Paladiya was mastermind of the crime. He roped in police and made a plan. The plan was, the police based on application would pick up him and Shailesh Bhatt and take them to farm house where cops would slap Paladiya and Bhatt both and compel Bhatt to transfer his bit coins worth crores. Paladiya had asked the cops to slap him too along with Bhatt.
Accordingly the Amreli police, based on fictitious application picked up Bhatt and Paladiya and took them to farm house and slapped them.
As Bhatt had no bit coin in his own wallet, because his bit coins were in Paladiya's wallet, Bhatt under pressure of police asked Paladiya to transfer 176 bit coins. Worth noting here that these 176 bit coins were Bhatt's own but they were in Paladiya's wallet.
Paladiya staged a drama that he had transferred the bit coins. Actually all 176 bit coins were very much in his wallet only.
As per the pre-arrangement with police team led by Amreli SP Jagdish Patel and Amreli LCB police inspector Anant Patel, Paladiya had to give 15% amount to police, 15% to co-accused lawyer Ketan Patel and his brother Jatin Patel who are from Surat.
On 11th February, one bit coin was valued at Rs 5,37,000. Multiplied with 176 the total value was Rs 9.45 crore around. At the time of distribution the value was considered in round figure at Rs 5 lakh. Thus the police team, lawyer Ketan Patel and his brother were to get Rs 2.83 crore and Kirit Paladiya was to get Rs 6.62 crore.
On 13-14 February Rs 1.32 crore amount was given to police team and same amount to co-accused Ketan and Jatin Patel. The amount at round figure of Rs 5 lakh per bit coin was total Rs 8.80 crore finally.
In addition to Rs 1.32 crore, Ketan had also sent Rs 6.75 lakh to LCB PI Anant Patel. Thus police team got around Rs 1.40 crore.
The police was questioning Kirit Paladiya for last three days. He started singing yesterday only after which the picture became clear and he emerged as the mastermind.
Kirit Paladiya has been arrested in this case.
Police is in process to get access of Binance exchange to browse the footprint of transactions related to this crime.
With entire detail of the crime available with probe team of CID Crime, it is clear that Shailesh Bhatt's bit coins were not transferred to cops when he was abducted and kept at farm house. A drama of bit coin transfer was staged in his presence and all bit coins were very much there in his partner Kirit Paladiya's wallet only. Amreli police came into picture through a bogus and fictitious application against Bhatt and Paladiya at instance of Paladiya.
DeshGujarat