Rajkot groundnut godown fire: Details of CID Crime briefing
May 10, 2018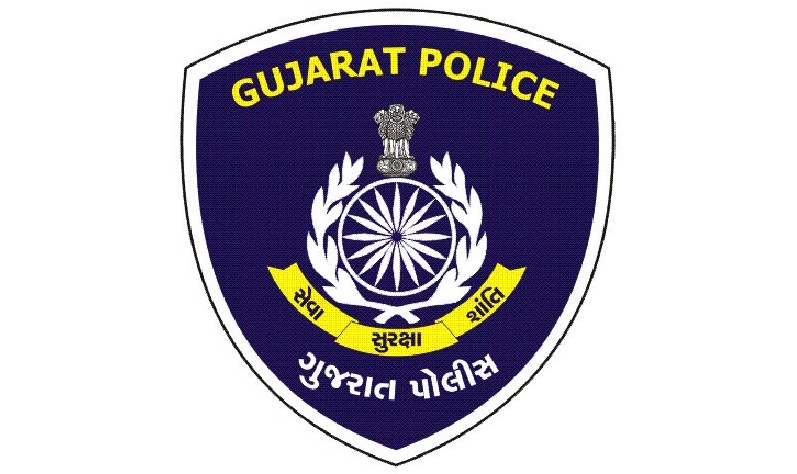 Rajkot: State CID Crime DIG Deepankar Trivedi today reached the Gujarat Warehousing Corporation godown in Rajkot with his team to probe the fire incident. Following are highlights of his briefing:
– No offense has been filed in this case so far. It is accidental fire incident for police so far. The day any slightest negligence or criminality ground is found during the probe, the First Information Report(FIR) will be registered, and none responsible for that will be spared.
– In the case of earlier incident of fire in groundnut storage at Ram Rajya godown in Gondal, all gunny bags containing ground nuts were burnt completely. Contrary to that, this time in the case of Rajkot fire, there were 8 sections of storage in godown, of which 4 were caught in fire, however as many as 12,000 gunny bags containing ground nuts were pulled out from godown number 6. So while, in Ram Rajya godown fire case, the quality of ground nut couldn't be checked, in Rajkot case, it's not the same.
– Media has questioned whether the procurement norms were followed, whether the procured stock was changed, whether stones, dust etc was inserted in the name of ground nuts. While we couldn't verify that in Ram Rajya godown case, here in Rajkot fire case we will be able to verify that. The ground nut stock in Rajkot godown was from two mandlis from Jamnagar. Whether it was a case of arson, that shall be probed.
– A big team of experts is at Rajkot godown for probe. Senior officials from Gandhinagar based Forensic Science Laboratory who have expertise in arson case will check the reason of fire and place of origin of fire. Local FSL officials are here. There are three scientists from Junagadh Agricultural University, there is District Civil Supply Officer, NAFED representatives, State Warehousing Corporation officials, Executive Magistrate, Government videographer, two witnesses, CID Crime officials that include Mr. Rana from Rajkot zone, DySP Vaghela and Vadodara ASP Yashpal present at the place of fire.
– The main mandate of the team is random sampling of gunny bags. Checking every bag is humanly not possible, and therefore there will be random sampling through which, weight and quality will be checked. Agriculture University and FSL officials will carry the groundnuts to their facilities and check whether there was mixture or whether the quality was as per the NAFED standards. Such exercise will take 15 days time after which CID Crime will collate all reports and able to say whether it was as per the prescribed standards.
– Second thing to probe is the reason of fire. Local DySP had been here. The SP was also present during last two days. Local FSL was here. As such no sabotage appears to have happened here. But we don't deny the possibility yet. The message of fire was received by fire brigade at 7 pm and police was here at 9 pm. The fire could be controlled in 48 hours which is quite speedier compared to one at Ram Rajya godown in Gondal. FSL officials can now go inside for sampling.
– There was no CCTV in this godown. Power junction box has been found inside the godown but connection was not there. Documents of contract and terms and conditions has been sought. Telephone and technical analysis is underway. The first priority was to control the fire followed by sampling.
It should be mentioned that the State government had through various cooperatives purchased ground nuts worth thousands of crores from farmers, mainly in Saurashtra region at Minimum Support Price(MSP) which was higher than the marker price last winter. With the incidents of fire in several godowns containing purchased groundnut stock, questions were raised whether the incidents were linked to scam in procurement. Taking the matter seriously enough, the state government handed over probe into major two incidents of fire in groundnut storage to CID Crime. In earlier incident at Gondal it was proved that fire was caused by welding work of shade.
DeshGujarat