Gujarat CM dedicates Sursagar Bhavan in Surendranagar; launches Rs 28 crore development works
May 13, 2018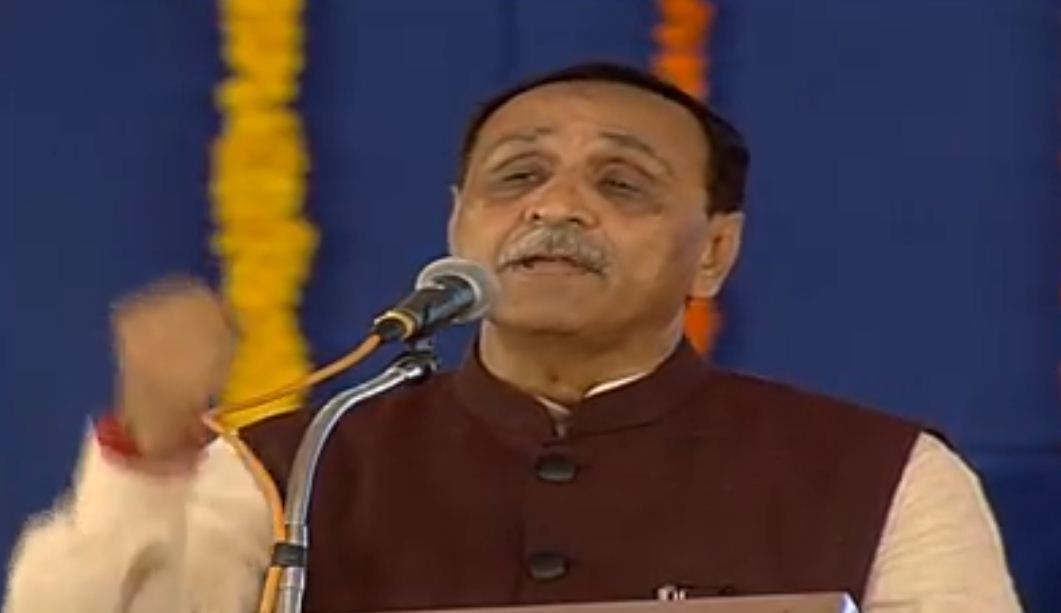 Surendranagar: Chief Minister Vijay Rupani today dedicated Rs 7.56 crore 'Sursagar Bahvan' a headquarters of Sursagar Dairy.
Set up in 1975 with 80 milk producing groups, Sursagar dairy is now linked to 802 milk producing groups and involves 89,000 members. Yearly turnover of Sursagar is Rs 893 crore. Daily collection of milk is 7.25 lakh litre. Daily capacity of processing and packing is 2 lakh litre.
The Chief Minister also performed ground breaking and dedicated Rs 27.99 crore development works of Surendranagar – Dudhrej municipality.
In this function, the builders association donated Rs 10 lakh, Sursagar dairy donated Rs 10 lakh and district milk producing groups presented Rs 1.83 crore donation for ongoing water conservation works under Sujalam Sufalam Jal Abhiyan.
DeshGujarat