Vadodara MLA takes up project to covert Shiv statue in Sursagar lake golden
May 16, 2018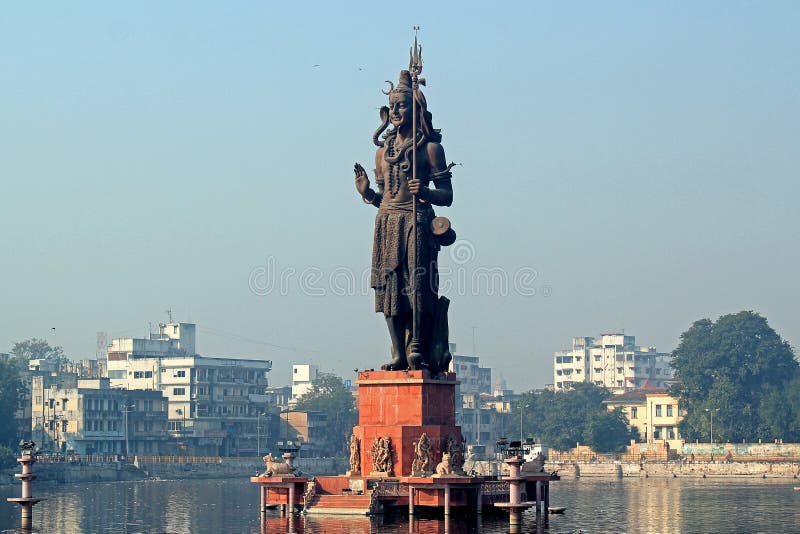 Vadodara: A tall statue of Shiva located right in the center of city's Sursagar lake will dress golden layer if all go as per plan made by city based Suvarna Sankalp Foundation.
The foundation aims to convert the statue to golden at a cost of Rs 9 crore. Thanks to city BJP MLA Yogesh Patel's efforts, America based Dr. Kiran Patel has offered Rs 4.5 crore donation for the project.
Yogesh Patel traveled to America to meet the Gujarati families settled there, urging them to contribute to this project.
The project also involves conversion of Shiv Pariwar Panchdhatu statue to golden which is center of attraction of annual Shivratri procession in the city.
DeshGujarat