Fact check on Amit Chavda's allegation against Smriti Irani
June 04, 2018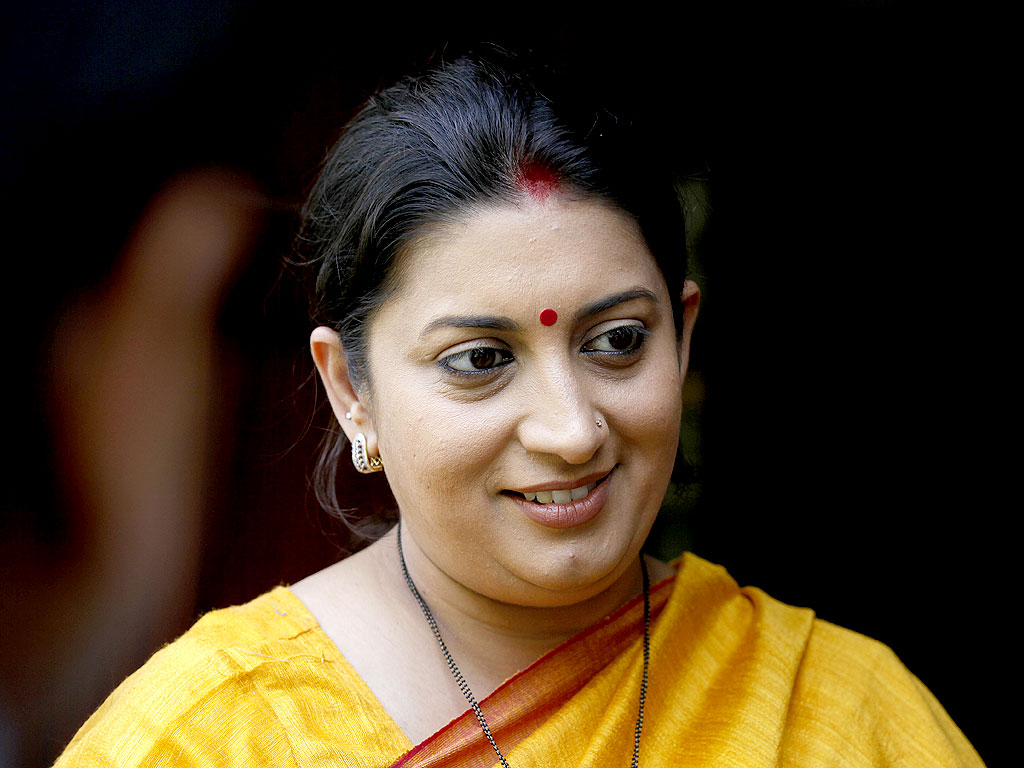 Anand: Opposition Congress party has alleged that BJP leader and Rajya Sabha member Smriti Irani who has adopted Maghrol village in Anand district under the Sansad Adarsh Gram Yojana(SAGY), spent her MPLAD funds without inviting any tender.
"Smriti Irani illegally used her MPLAD fund in violation of the guidelines for their use. She and her staff insisted and coerced official into awarding contracts to one Sharda Majoor Kamdar Sahkari Mandli… so that funds could be easily misused and misappropriated and fraud goes unnoticed," said state Congress president Amit Chhavda yesterday. Chavda went as far to seek resignation of Smriti from the Union Cabinet.
Main premise of Congress defaming Smriti Irani is an alleged claim that Minister's PA called District Planning Officer to allot development works in Maghrol village in her nodal district Anand to a certain Sharda Majoor Kamdar Sahkar Mandli.
People who know basic law would know that MPLAD Funds of any MP are released to district administration and MP's role in MPLADs is concerned is – they decide on the works that are to be done in their constituency, how those works are executed right from assessing the cost of work to identifying the agency to releasing the funds is the responsibility of the district administration and MP doesn't not have any say in the process.
Following the murmurs surrounding irregularities in her MPLADs funds, Smriti Irani wrote a letter dated 12.07.2017 seeking compliance/status report from Collector for her MPLADs.
Letter showcased by Amit Chavda on June 2, where he claims his victory, clearly states that irregularities were found in the work done by the agency and thus they are seeking recovery of the amount given to the agency as part of MPLAD funds.
It is pertinent to note that Congress leader who was also a sitting MLA from Anand Amit Chavda filed a PIL in court days before Minister was seeking a re-nomination in Rajya Sabha. Once Rajya Sabha elections got over, Amit Chavda for that matter Congress did not raise the issue. Had the case been a genuine one, any opposition party would not stop pursuing it. Moreover, letter showcased by Shri Chavda is dated 28 February 2018 (however his tweets claim the letter dated as today i.e. 2nd June) but he chooses to twist it against Minister when rumours are going on that Rahul Gandhi might not contest elections from Amethi fearing defeat, Congress is again trying to malign Smriti Irani by raising a matter which has no substance.
It is also important to note that Amit Chavda called for the Press Conference on the same day when Gujarat Opposition Leader was hogging the limelight all over the place because of his letter to Gujarat CM calling for special assembly session. There is a fierce competition between Opposition Leader and Gujarat Congress President to remain in news and please their bosses in Delhi.
Some important facts to note:
Anand has always been a Congress bastion – right from Sarpanch to MLA belong to Congress.
Amit Chavda on June 2 tried to claim victory on Collector's order but conveniently ignores letter sent by Minister to the Collector before he filed his PIL.
When Amit Chavda was countered for his allegation and questioned for Rahul Gandhi's involvement in land grad issues in Amethi, he responded saying that 'Why don't you put him in jail'. However, minutes after tweeting he deleted it.
Point of the matter is – District admin released the fund, audited it, found irregularity and called for recovery of the fund. Nowhere does the involvement of MP come in the picture on the entire process.
DeshGujarat