Rs 1.39 crore ATM fraud; CMS Info System files complaint against a staffer in Ahmedabad
June 10, 2018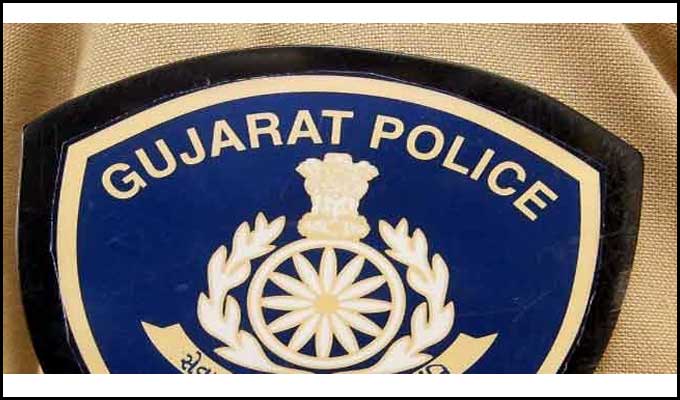 Ahmedabad: A staffer of CMS Info System Ltd which is into ATM money loading business, has filed a complaint in city's Kagdapith police station against company's custodian(cashier) regarding Rs 1.39 crore theft. Nilay Shah, staffer of CMS who lives in Idraprasth tower in city said company's staff members Rajesh Oza was out for audit of ATMs that are under team number 26. Vatva based Sonu Gupta and Isanpur based Purvish Chaudhary are part of team number 26. They too accompanied Rajesh Oza during the audit visit. The team visited ICICI bank ATM near Jamalpur bridge, and the accounts were found fine. Later Rajesh Oza and Sonu Gupta sat in a car to visit another ATM for audit while Purvish said he would come on his bike. While Rajesh and Sonu reached another ATM, Purvish gave a phone call and told his bike tyre was punctured and therefore he was unable to reach. Later Purvish was untraced. When going through the accounts of 27 bank ATMs, Rajesh Oza and Sonu Gupta found Rs 1.39 crore sum missing. Sonu and Purvish had been given responsibility of 37 ATM. Both keep half passwords. Both are asked not to reveal password to each other. Both are assigned new passwords time-to-time. Audit process takes place every three month. Police is in search of Purvish Chaudhary.
Highlights of FIR
– CMS deals with ICICI, IDBI, Canera Bank, SBI, HDFC, Union Bank, BOB, Corporation Bank among other banks. Its job is to deposit money in ATMs, maintain its accounts and primary repair of ATMs.
– The company has 18 teams active. Each team would have two ATM custodian(Cashier), driver and gunmen with a car. An agency appointed by banks sends details of how much cash should be deposited in which ATM. CMS then gives cash and ATM wise details to ATM custodians who are employees of CMS, for related routes. ATM custodian when return to office submit the report and slip of deposited money. CMS office sends the details to bank.
– Sonu and Purvish work at CMS for last two years.
– Audit for team of Sonu and Purvish(team 26) was done on 26 February and nothing objectionable was found.
– On 7th June during the audit visit, ICICI Bank Ghodasar ATM had Rs 10,000 missing while in another 22 bank ATMs, Rs 64,00,000 cash was missing. On the next day, when another five ATMs were checked Rs 74,99,000 cash account was found missing. CMS was in process to check another 10 ATM when complaint was filed at Kagdapith police Station
– Purvish is accused of not depositing Rs 1,38,99,000 to ATMs.
DeshGujarat