Now one can use Youtube, WhatsApp, Facebook on JioPhone; JioPhone2 to be available from 15th August for Rs 2999
July 05, 2018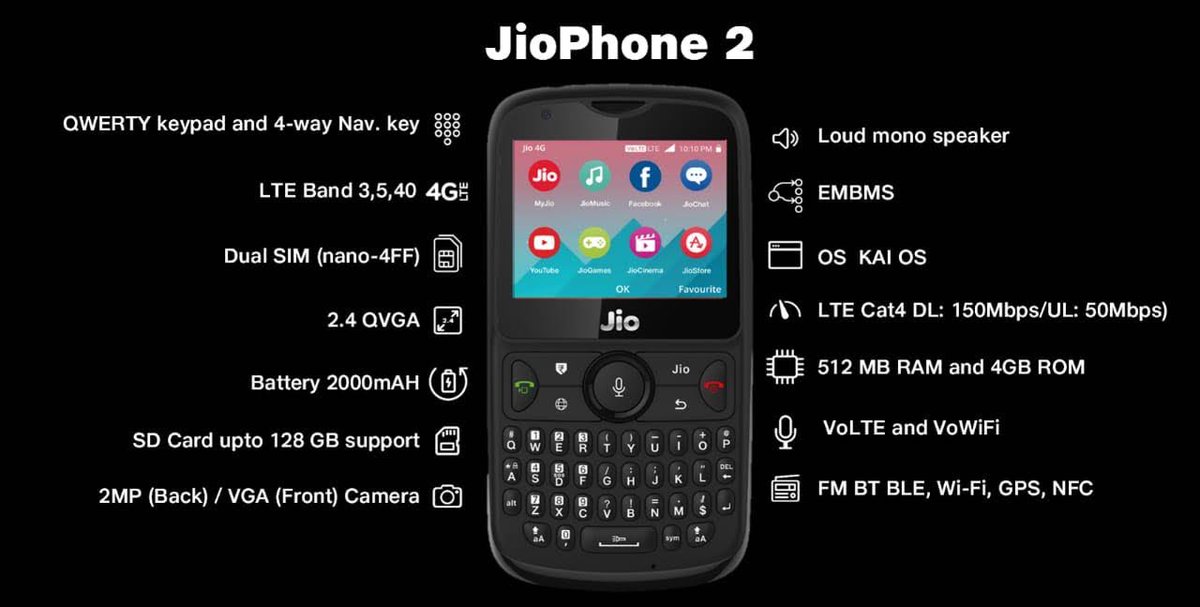 Mumbai: Reliance Jio has today made several new announcements regarding its JioPhone product.
Starting 15th August, JioPhone2 will be available at an introductory price of Rs 2999.
JioPhone (first and existing model of JioPhone as well upcoming JioPhone2 model) users will be now able to use apps such as Facebook, Whatsapp and Youtube on their JioPhone. These three apps are to be made available to JioPhones from 15th August.
 Under JioPhone Monsoon Hungama offer, starting July 21st, one would be able to exchange existing feature phone of any company  for a brand new JioPhone (not JioPhone2) for just Rs 501. With this the effective entry cost of the JioPhone is reduced from Rs 1500 to as low as Rs 501.
It should be mentioned here that according to RJio, at present, 25 million Indians have  become JioPhone users.
Speaking about JioPhone, RIL CMD Mukesh Ambani in his address to 41st AGM today said, 'JioPhone has taken the country by storm. I am pleased to announce that we have more than 25 million JioPhone users in India. We are now taking the JioPhone to the next level, with added capabilities and functionalities. The three most popular apps YouTube, WhatsApp and Facebook will be available to all the JioPhone users from 15th August.'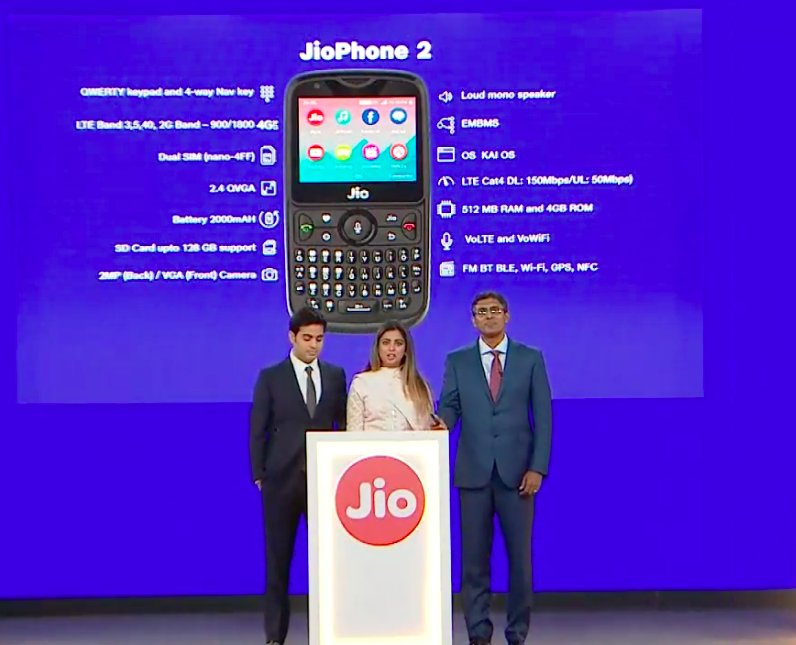 He said, 'our purpose is to accelerate the Digital Revolution in India with the extreme affordability of a JioPhone, so that each and every Indian can access the internet and enjoy the Digital Life…With the added functionalities, our wider network reach across India and strong retail presence across India, the goal that I have now set for our Jio team is to enable 100 million users on this JioPhone platform in the shortest possible time.'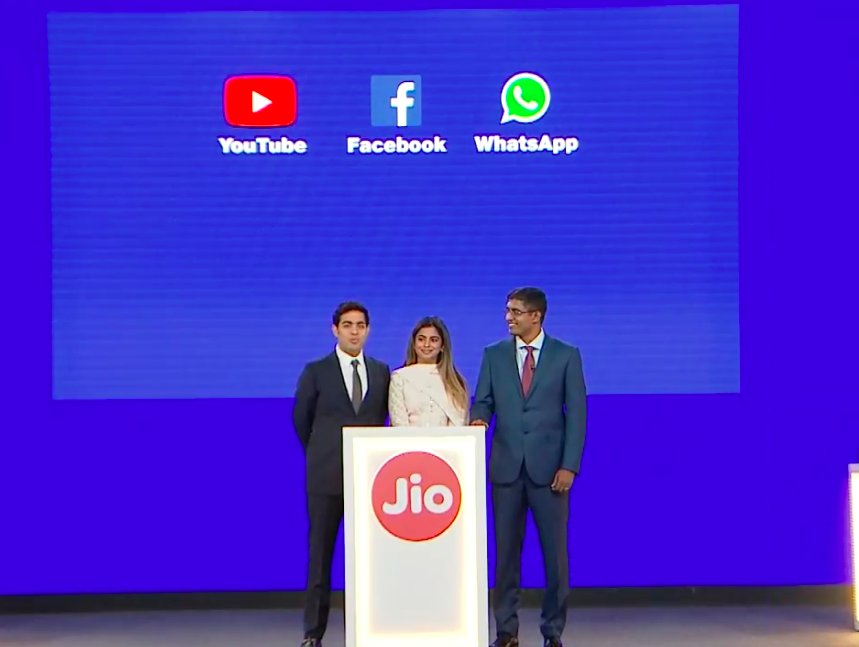 DeshGujarat