India's first double stacked dwarf container train flagged off from Kanalus private rail siding of RIL
July 07, 2018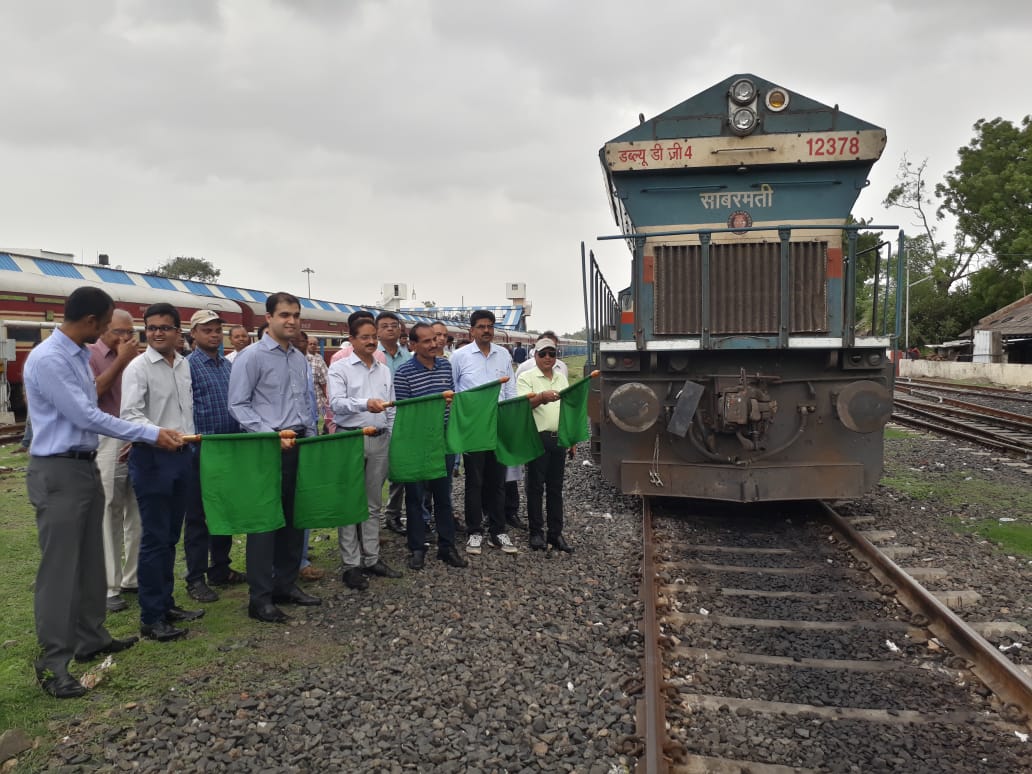 Jamnagar: The first ever "Double Stacked Dwarf Container" rake over Indian Railways was run by Western Railways from a private siding near Kanalus station in Jamnagar district for Rewari today . Dwarf containers are designed as innovative model of delivery over conventional containers as they have less height than ISO Container.
According to Railways, double stacked Dwarf containers are very suitable for commercially viable transportation for light to medium heavy commodities such as Petrochemicals products (polyethylene, Plastic Granules, PVC, Polyester Fabric, Auto Cars etc).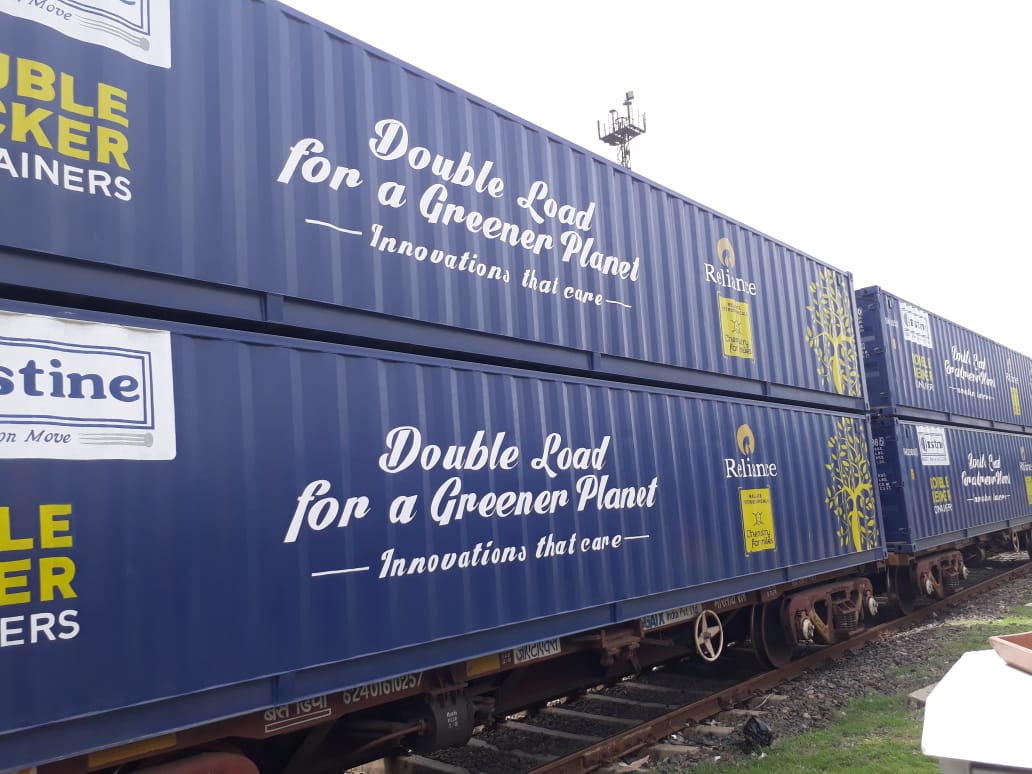 At present, Moti Khavdi based Reliance Industries Ltd plans to load 2-3 rakes per months of double stacked dwarf containers from its private rail siding near Kanalus station to Rewari carrying Poly Propylene Granules. Western Railways will get an additional traffic and revenue of Rs.18.50 Lakhs/rake, said a note issued by Railways.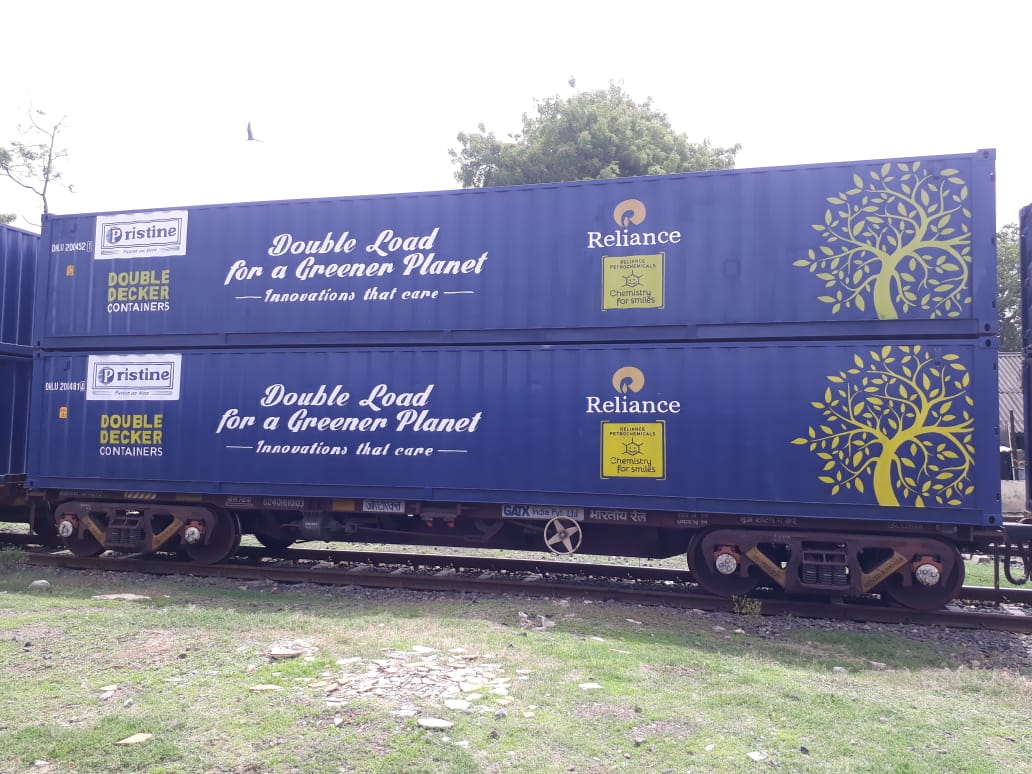 DeshGujarat