BJP wins both seats of Junagadh and Vadodara civic bodies in by-polls
July 10, 2018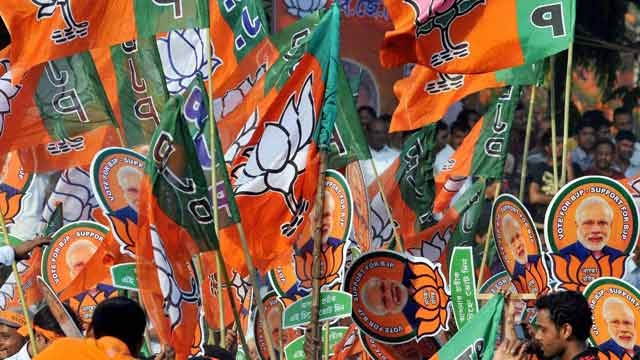 Vadodara: Ruling Bharatiya Janata Party(BJP) has won ward number 11 by-poll of Vadodara Municipal Corporation(VMC). BJP candidate Shakuntalaben Solanki has been victorious in this by-poll for which Polling was held last Sunday. Turnout in this by-poll was as low as 24.17%.
Meanwhile, accepting defeat, city Congress president Prashant Patel has dissolved city party organization with immediate effect. Congress had fielded Swetaben Mehta as candidate.
In another municipal corporation by-poll in Junagadh, BJP candidate Sureshbhai Pansuriya has been declared victorious. The seat of ward number 15 was vacant following death of former Junagadh Mayor Jitubhai Hirpara. Turnout in this election was 40.41%. Congress candidate was Girdharbhai Sojitra.
BJP has retained both seats but with increased margin of victory. In Vadodara, BJP candidate Shakuntalaben has won the seat by margin of 4478 votes against 4008 margin, then BJP candidate(Mamta Kale) had achieved in previous election of year 2015 on same seat. In Junagadh, BJP candidate's victory margin has been 899 votes which is greater than victory margin of 652 votes on the same seat in previous election of 2014. BJP has increased victory margin in both seats, though polling percentage was drastically low compared to previous polls.
DeshGujarat