IndiGo to connect Ahmedabad to Varanasi and Bhubaneshwar and Surat to Kolkata
August 08, 2018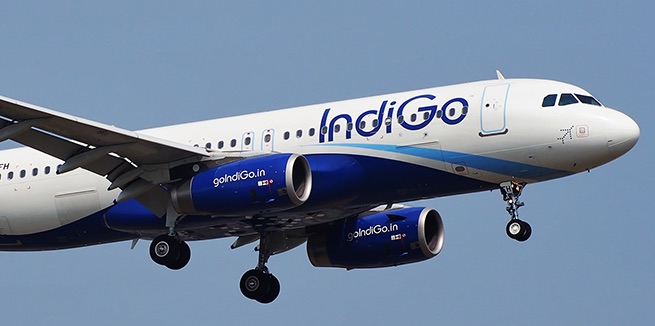 New Delhi:
Leading private airline operator IndiGo is going to launch 24 new flights from September including those on Ahmedabad to Varanasi, Bhubaneshwar Raipur, Hyedrabad and Jaipur and Surat-Kolkata routs connecting Gujarat to other parts of the country.
In a statement issued here today the country's largest low-cost carrier said it was going to introduce four new routes and will operate its first flight between Ahmedabad and Bhubaneshwar, Ahmedabad and Varanasi, Hyderabad and Patna and Kolkata and Surat.
All 24 new services will commence from September this year.
Chief Commercial Officer of Indigo William Boulter said, "We are very excited to add another four domestic routes for Indian customers, including two new services from Ahmedabad, as well as further strengthening our hubs at Hyderabad and Kolkata.
"IndiGo's domestic strategy is all about adding routes which customers demand and increasing frequency to serve them better. We offer the most comprehensive network in the country and will continue to expand it for the benefit for our clients, whose loyalty and repeat business we appreciate very much."
'Customers who wish to plan their travel on these routes can book tickets via IndiGo official website www.goindigo.in,' he informed.