Gujarat Govt to build Rs.100 crore Tribal Museum at Rajpipla, set up 40 acre Birsa Munda Tribal University:CM
August 09, 2018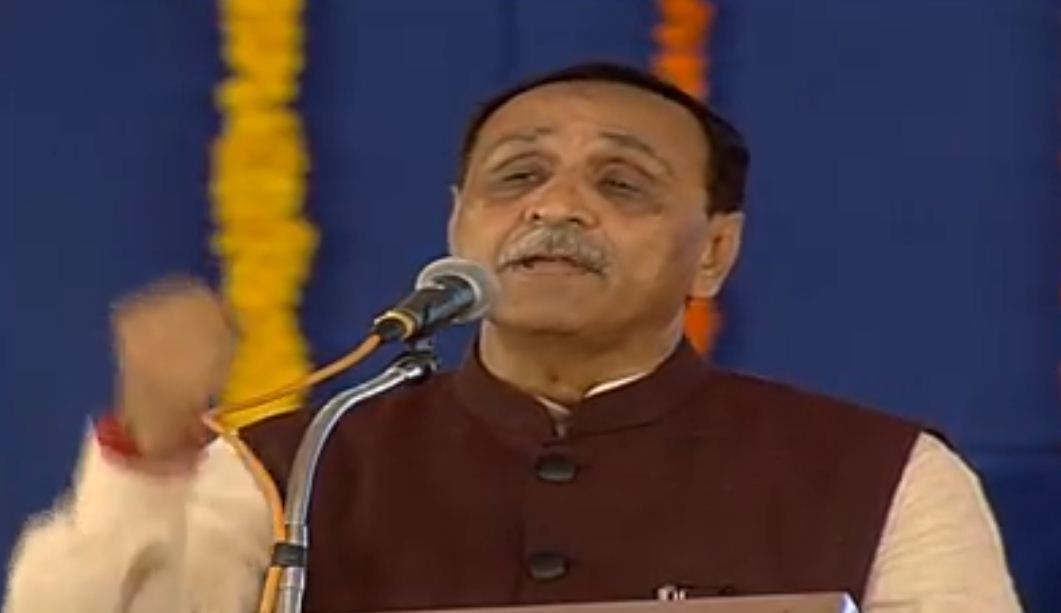 Surat : Gujarat Chief Minister Vijay Rupani today reiterated his government's resolve to preserve and promote the glorious history and heritage of the tribal people at a function at Nizar in Tapi district.
Speaking at the function to mark World Tribal Day, he said it is for the first time that he is participating at a function in the lap of state's eastern tribal belt, extending from Ambaji in north Gujarat to Umargam in the south, comprising 90 lakh people.
Rupani said that the government will build Rs.100-crore Tribal Museum at Rajpipla in setting up Birsa Munda Tribal University on a 40-acre campus, and developing Devmogra complex at a cost of Rs.15-crore. The government is keen to reveal the contribution of tribal leaders like Birsa Munda, Vegda Bhil, Rupa Nayak and tribal reformist Govind Guru in their uprising against Mughal and British rule and in India's freedom struggle.
He spoke at length about the government's role in declaring 196 villages in forest areas as revenue villages, handed over 13-lakh acre land to 90,000 tribal, took stern action against issuing fake certificates with jail up to three years, providrd basic physical infrastructure in forested areas, increased the number of Eklavya Schools from seven in 2002 to 91, raising their educational level from 47 per cent to 62 per cent.
Member of Parliament Parbhubhai Vasava greeted tribal people on the World Tribal Day. He spoke on Central Government's various schemes for tribal welfare.
Those present on the occasion included ex-MP Kantibhai Gamit, ex-MLA Pareshbhai Vasava, ex-Parliamentary Secretary Shubhash Padva, Sumul Dairy Vice-Chairman Ritesh Vasava and Senate Member Jairambhai Gamit.
– Information