Miraculous escape for 2 year old boy who fell down from 3rd floor in North Gujarat town
September 14, 2018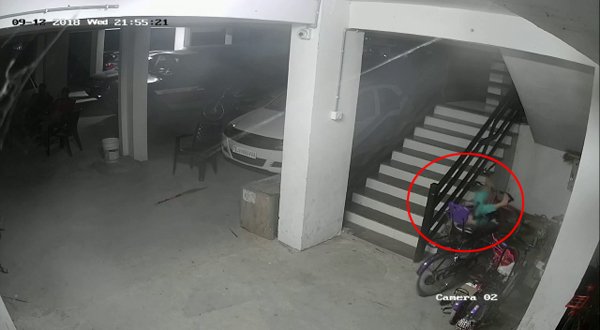 Modasa (Gujarat):
An around 2 year old boy had a miraculous escape in the North Gujarat town of Dhansura in Aravalli district today when he fell from his third floor residence in a building but escaped with minor injuries.
Police said that 2 year old Namra Patel was playing near the staircase on the third floor of his building in Swagat resident today when he suddenly fell down from the gap beside the stairs.
The CCTV footage of the incident shows that the boy fortunately landed upside down on the seat of one the bicycles kept on the ground floor.
He only had a few minor cut marks on his head and started playing again after some time.
His miraculous escape and the video of his fall has become a talk of the town in Dhansura and around.
DeshGujarat