305 kg heroin smuggling case: Gujarat ATS nabs culprit near Nepal border who acted as link with suppliers from Pakistan
October 01, 2018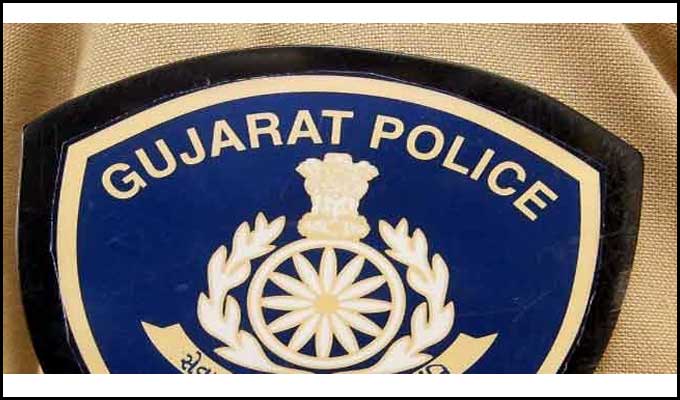 Ahmedabad: Close on heels of the arrest of a Kashmir based accused, the Anti Terrorist Squad (ATS) of Gujarat police today nabbed another accused in connection with the 305 kg Heroin smuggling case from Indo-Nepal border.
With this in all 4 accused of the sensational case with suspected links with Pakistan based terror outfits have been nabbed.
SP of ATS Himanshu Shukla today said that Arshad Sotta, one of the main accused who worked as a link between suppliers of heroin from Pakistan via Dubai and the Indian buyers, was nabbed near Sonauli border of Nepal on the basis of a tip off. He is being brought to Ahmedabad for further interrogation. He was a native of Mandavi in Kutch.
Another such accused Simranjeet has not yet been nabbed.
Earlier on September 16 Nazir Ahmed Thaker (36), was nabbed from Anantnag district of Jammu and Kashmir. He had come thrice to Unjha in North Gujarat to take 50, 50 and 200 kg of Heroin (worth over 900 crores) for delivery in Punjab.
Notably, on August 12, the ATS along with local police had arrested one Aziz Bhaghadh in Sodsala village in Jam Salaya taluka of Devbhoomi-Dwarka district of Gujarat and seized 5 kg Heroin worth around Rs 15 crore from him. Later on his info another man Rafiq Sumra was arrested. It was revealed that Around 300 kg of Heroin was smuggled from Pakistan via sea route in Mandvi and sent to the spice hub town of Unjha in Mehesana district of North Gujarat from where it was smuggled to Pujab hidden in the trucks of cumin.
DeshGujarat