Migration of workers and fear factor due to attacks on North Gujaratis adversely affecting Industries-businesses, so far loss of crores
October 08, 2018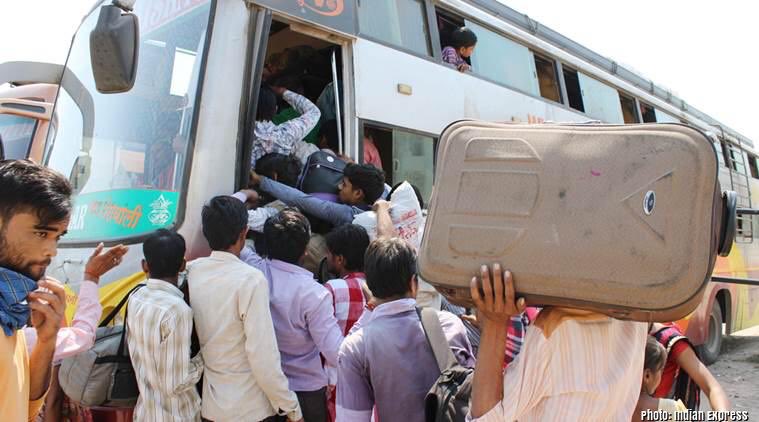 Mahesana/Gandhinagar: The Industrial state of Gujarat has suffered loss of crores of rupees in business due to the migration and fear factor among non-Gujarati labourers in the wake of latest incident of attacks on them.
An official of the Mahesana GIDC one of the worst affected areas due to the incidents, today said that of the 1500 to 2000 workers in the area more than half were from outside of Gujarat. Most of whom have either left the state or were not coming on work for the past few days. It has so far causing a loss of around Rs 25 crores.
An Industrialist associated with Sanand GIDC said that a sizeable number from around 20,000 labourers and workers in the industrial area was of non-Gujaratis. As they have stopped coming to work for past few days, a good deal of loss mainly to small and medium industries has taken place.
Meanwhile the President of Gujarat chamber of commerce and Industries, Jaimin Vasa has also written a letter to CM Vijay Rupani. He told newsmen today that though he was satisfied with the steps being taken by the state government for the safety of the Non-Gujaratis and such workers, he was concerned about the adverse effect of their reported return to their native place on the industries and businesses in Gujarat.
DeshGujarat