40 from Gujarat to leave worldly life, become Jain monks in a ceremony at Mumbai
January 24, 2019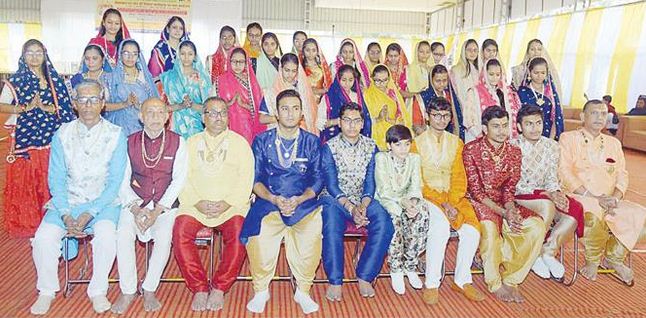 Mumbai: As many as 40 from Gujarat will leave worldly life and become monks in disksha ceremony which is to be held on 13th March this year in Mumbai.
The ceremony of diksha will take place at Chikuvadi ground in Borivali area of Mumbai in which 40 persons from Gujarat in age group of 12 to 66 will become monk. Of them, 16 are from Mumbai, 12 from Surat, 3 from Ahmedabad, 4 from Halol, 2 from Bhabhar and 1 each from Palanpur, Umargam and Kolkata.
Five-day diksha function will take place during 9-13 March in presence of 500 monks at 3.50 lakh square ft diksha nagri.
Jain Acharya Jinchandrasurishwarji Maharaja and Acharya Yogtilak Surishwariji(C.A. in his worldly life) will conduct the diksha ceremony. Both of them had conducted diskha of 45 persons in Surat four years ago and later diksha of 36 and 26 persons on two different occasions. Thus in 52-month period there shall be total 150 dikshas under their guidance.
DeshGujarat