Star Gujarati cricketer Ravindra Jadeja's elder sister makes formal entry in to politics
February 05, 2019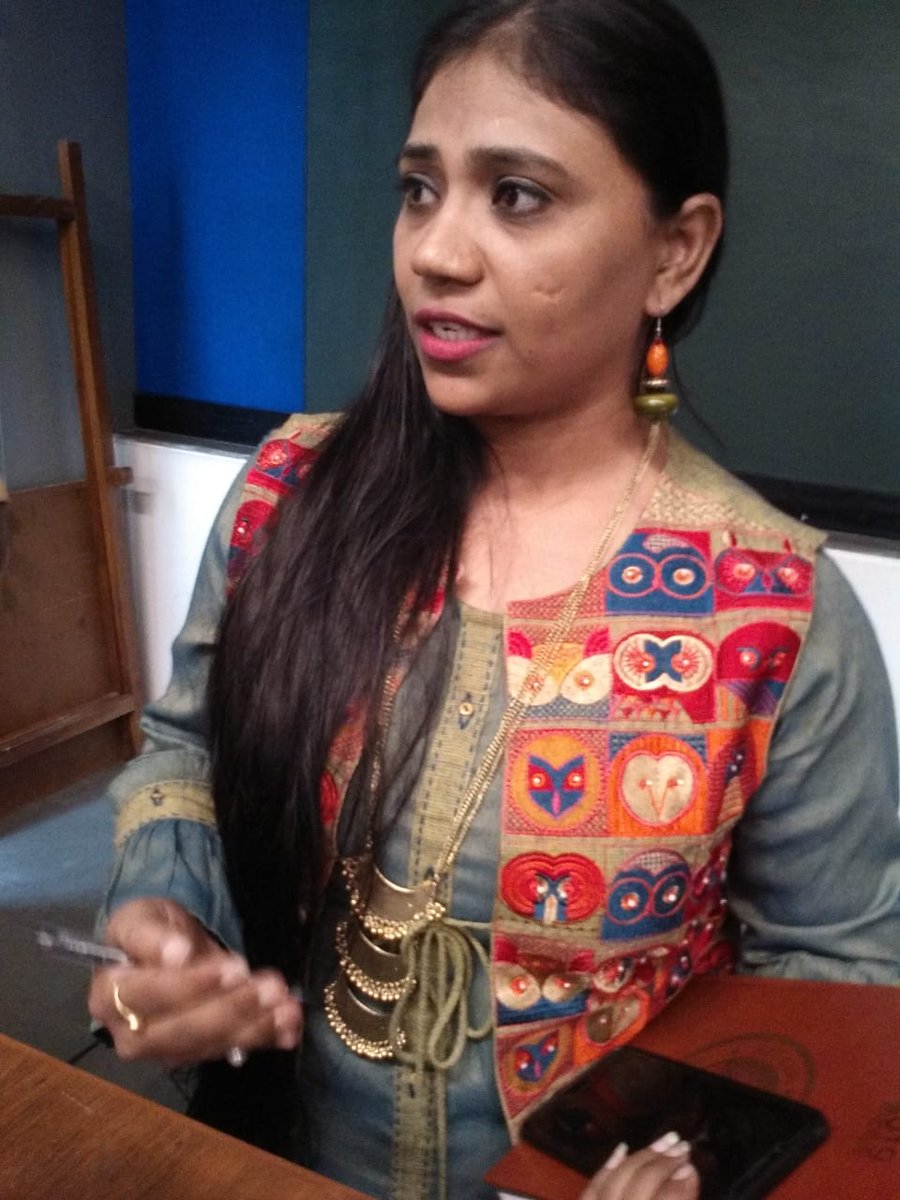 Ahmedabad: The elder sister of star all rounder cricketer of team India Ravindra Jadeja, Nainaba Jadeja today joined politics months before the upcoming Lok Sabha election and was appointment the western zone (Gujarat, Maharashtra and Rajasthan) in-charge of the newly floated National Women's Party.
Nainaba eldest among the two elder sisters of Jadeja, a former paramedic at government run G G hospital in hometown Jamnagar who also looks after the famous cricket themed restaurant of the family in Rajkot, Jaddus, did not rule out the possibility of her contesting the election.
'Who knows,' Nainaba said when asked about the possibility of contesting the LS polls.
She however refused to comment on queries regarding the possible formal entry in to politics of her sister in law (Jadeja's wife) Rivaba who had joined controversial caste based outfit Rajput Karni Sena, which hogged the limelight during its protests against film Padmavat, in October last year as the president the woman wing of its Gujarat state unit.
Nainaba said that she wanted to do things that brings equality for women. 'My father has full support to my decision of joining the party,' she said.
In a lighter vein she also said that she did not need permission from his brother who was younger to her for taking such decisions.
The announcement of her joining the NWP was made by the national chairperson of the party Dr Shweta Shetty here today. She also said that women need a dedicated party of their own so that they enter in to politics in greater number and participate in law making process for themselves.
'We have decided to contest at least half of the total Lok SYes abha seats ie 283, as we demand nothing less than 50% reservation for women. In Gujarat too we would contest half of the LS seats ie 13 seats. We are also open to field men candidates from those who subscribe to our ideology of gender equality. Apart from appointing Nainaba as western region in-charge we have also appointed Bhavnaba Jadeja as the state president of the party,' she said adding that her party launched in December last year has its state units in Maharashtra, Delhi, Karnataka, Tamilnadu and Gujarat and would soon be launched in MP and Rajasthan and other states.
DeshGujarat