6 IPS, other cops probing Chirag Patel death case, 70% chances that it was a suicide, however murder angle can't be denied, probe is on: Police
March 19, 2019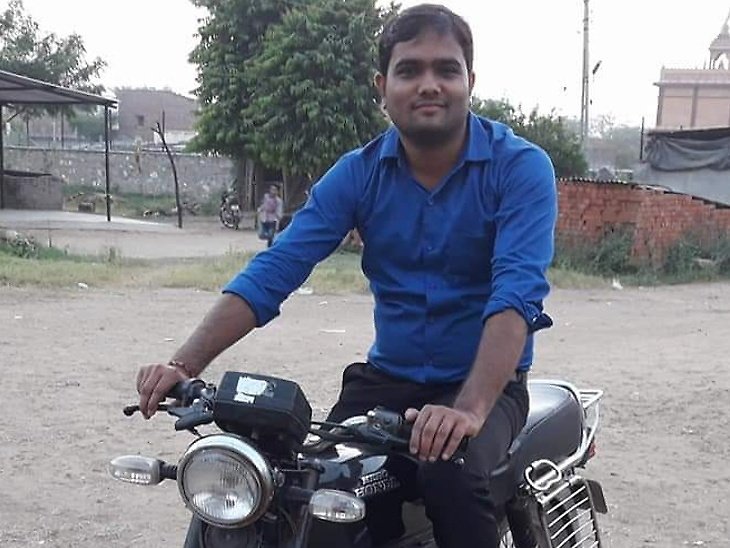 Ahmedabad: The city police in a press conference today evening said that TV desk journo Chirag Patel's mysterious death could be a case of suicide. There are 70-80% chances that this was a case of suicide, however police is probing the case in open-end manner and possibilities of murder can't be denied, police officials said in their briefing.
The police said, a team of JCP Crime Branch, DCP Crime , DCP Cyber Crime, DCP Zone-5, ACP – in total 6 IPS officers, 2 ACPs, 2 PIs is working on this case.
'We have found 7 CCTV footage in which Chirag was visible. Chirag who was on weekly off left his residence, went to Raspan parlour, had red bull, purchased mitho masalo, traveled in wrong direction, reached Hanuman temple, sat on bike for sometime alone according to temple mahant who is one of eye witnesses, purchased Rs. 10 water bottle according to pan galla owner who sold the bottle before 4.15. He spoke to his brother for 13 seconds at 4.58 pm. In this phone talk, his brother asked him for a code to make payment through RTGS. Forensic Science Laboratory has found pieces of rice in his body which indicates that he died three to four hours after he had meal. This indicates that he died during 5.00 to 6.30 pm because he had consumed meal during 2.00 to 2.30 pm. He could have died three-to four hours after that or otherwise body would digest rice," the police officials said.
They said, "no external injury mark is found on his dead body. The last call on his mobile phone was at 16.58 hour in which he spoke to his brother. After that there were 7 SMS sent to him by his brother and cousin brother up to 7.45 am next day and the location was same from where his dead body was found. However the mobile phone is missing and therefore investigation has been kept opened. It is possible that someone lifted his mobile phone and threw away sim card. As soon as new sim card is inserted, the phone would be traced."
When asked, if it was a case of suicide, where could the match box or lighter, the police officials said one possibility could be that the matchbox or lighter could have gone to ashes along with his body. Laboratory report of residual material has been sought in connection with this theory.
Police said it is possible that he took petrol from his bike and filled a bottle with it in order to commit suicide. Bottle's residual signature has also been taken for test. Once the FSL report is out, related facts will be known.
Police said, victim's wallet had a chit in which he had mentioned the details of money he had given to friend and investment of Rs. 35,000 he had made.
Police said nothing suspicious could be found from victim's social media account. His twitter account was normal. He was handling desk at TV9 Gujarati news channel office. He was not a field reporter.
Police said the investigating teams are working on technology and human intelligence parts. Lot of people have been questioned and route of journey of victim has been traced. Police is also investigating the angels such as love affairs, other affairs, money related issue, family related issue. The teams are working on various angles.
Police said the spot from where his dead body was found is place where people come and sit on bikes in group. However according to Mahant Giri, there was only one bike this time which was Chirag's.
Police also said that Chirag had not used internet post 4.30 pm that day. A memory card recovered had only one photo, unrelated to this case. Though police has sent memory card to FSL to check whether it was formatted or what.
Police said Chirag had made no outgoing call the day he died. There were two incoming calls – one from Sandesh news reporter Hiren Raval and the other from his brother. He had received three more calls that were promotional calls for marketing etc purposes. Chirag had paid a bill using PayTM on that day, police added.
Police said it has taken statements of whoever spoke to Chirag in last three months over phone.Nothing suspicious has been found in this exercise. Police said its teams also visited Chirag's office place which is TV9 Gujarati news channel. The staffers said Chirag's task was desk editing and he was not field reporter. He was a smiling face.
Police said it was open to both possibilities or murder and suicide. Whatever evidences emerge, police would work on them.
Police appealed Chirag's friends, relatives and others to share relevant details with police on whether Chirag had some reason to commit suicide or he had dispute with someone.
DeshGujarat