Rs. 126 crore centrally AC ESIC hospital opened in Ahmedabad
June 03, 2011
Rs. 126 crore centrally AC ESIC hospital opened in Ahmedabad
Ahmedabad, 3 June, 2011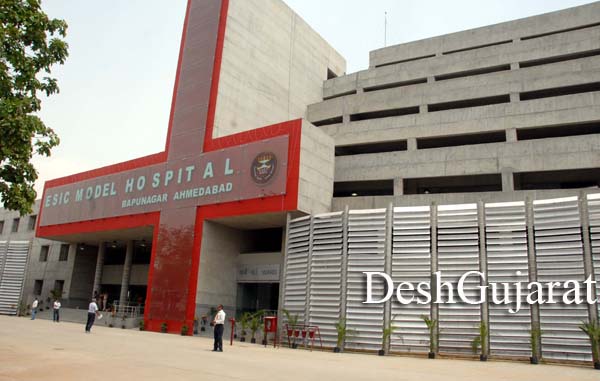 The city of Ahmedabda today got a newly revamped state-of-the-art ESIC(Employees State Insurance Corporation) hospital in Bapunagar.
This medical facility developed as 'model hospital' by the central government's Labour & Employment department was opened by minister Mallikarjun Khadge.
Rs. 126 crore hospital with isolated wards is standing over 35043 square meter area. It has modular operation theater, model labor room and central air conditioning system among other facilities.
Gujarat has 9 ESIC hospitals and 99 dispensaries. In 17 districts of Gujarat this ESIC has 751350 beneficiaries.
ESIC's model hospital of Bapunagar is also having a nursing college.
Minister Khadge announced his ministry's desire to set up a medical college in Bapunagar ESIC hospital campus. He also announced his ministry's desire to set up Rs. 100 crore model hospital in central Gujarat's Ankleshwar town.