Surat railway station overburdened, Udhna as alternative
August 21, 2015
Surat

Udhna railway station as satellite station has been forwarded and approval to it is awaited. If approval is granted, the trains moving to north India will be operated from Udhna railway station.
He said there are two railway tracks in Surat, and new trains are operated one by one, but at present the figure of daily trains has reached 100 which includes goods train, and therefore expansion is needed.
He said chain pulling by bootleggers has become headache for railways passing through Surat city. Railway Protection Force(RPF) has power to catch such culprits and hand over them to Gujarat Railway Police(GRP). RPF's action cause clash with GRP. A letter to Additional DGP of Gujarat Police has been sent complaining that GRP is not doing enough to stop bootleggers misusing railway route.
Shailendrakumar further said that the double track project on Udhna-Jalgaon route is in progress with completion of 90 km doubling so far. The total length is 300 km which is likely to be achieved by March 2017. On completion of this project, the trains connecting Mumbai to north India will pass through Udhna and therefore the overburdened Surat railway station will get relief.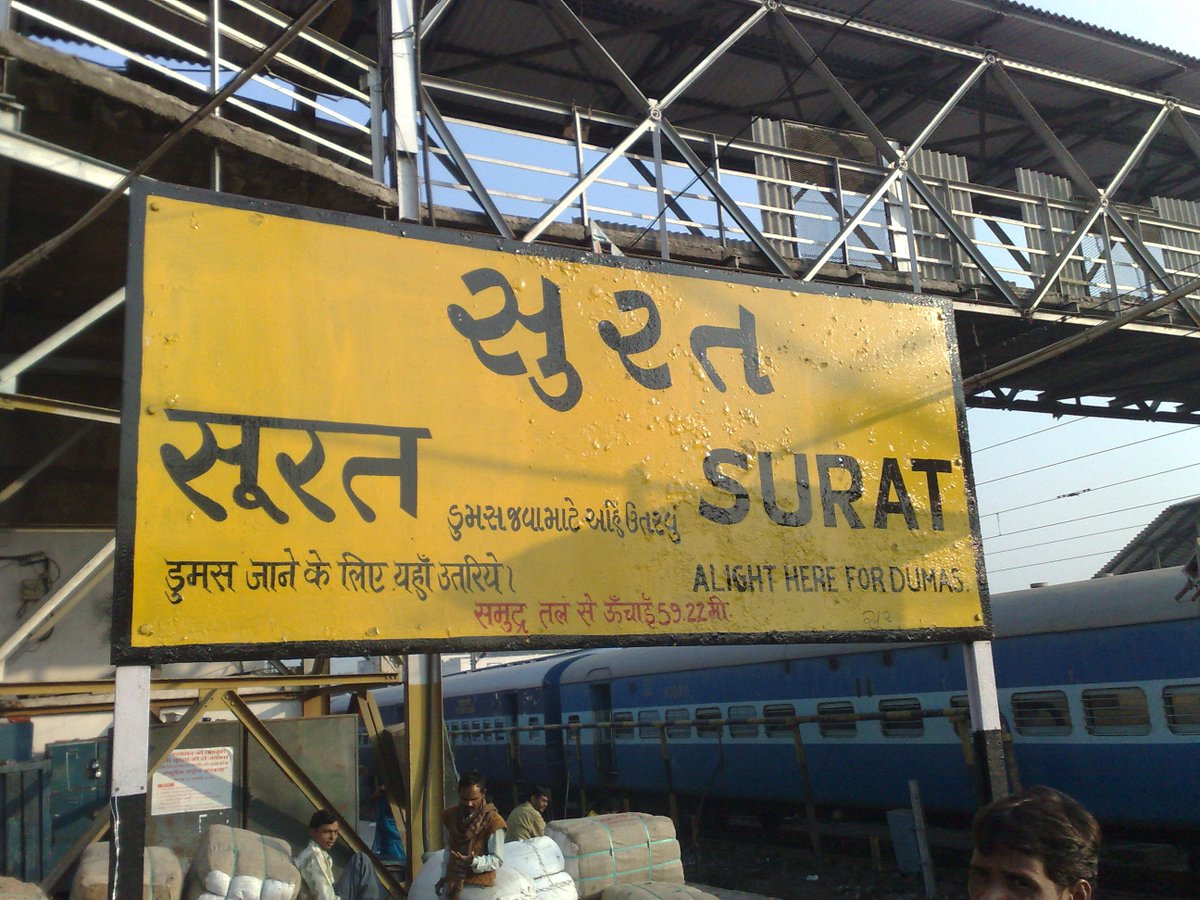 – DeshGujarat