IAF UAV plane crashes in Kutch ( photos )
November 26, 2014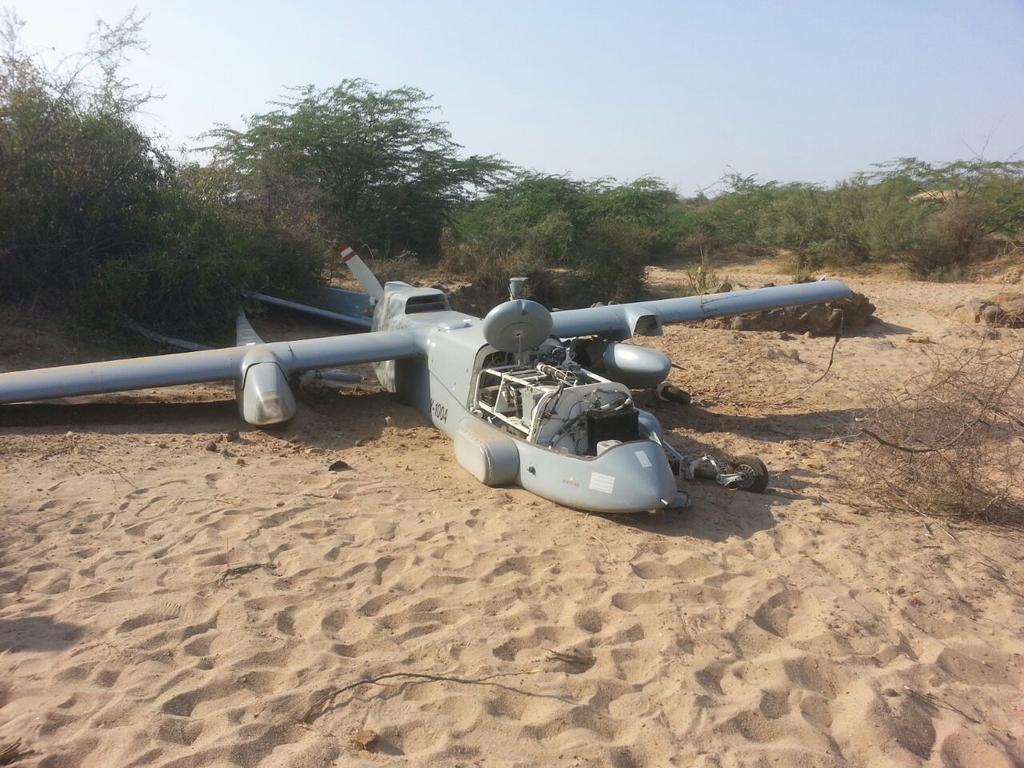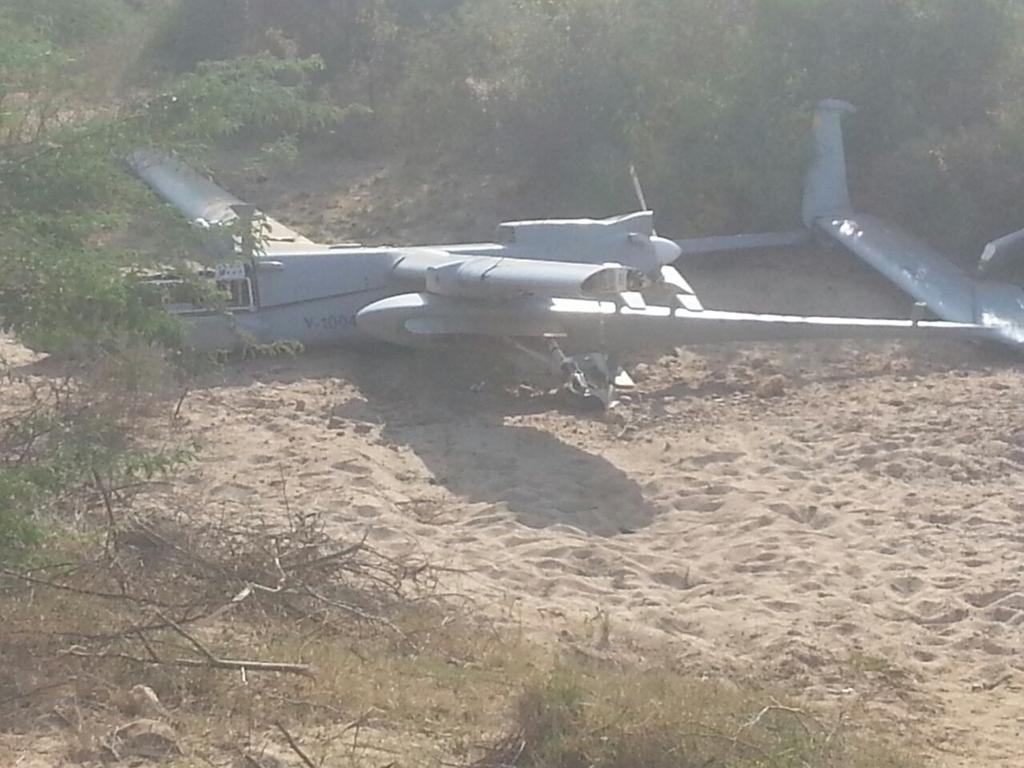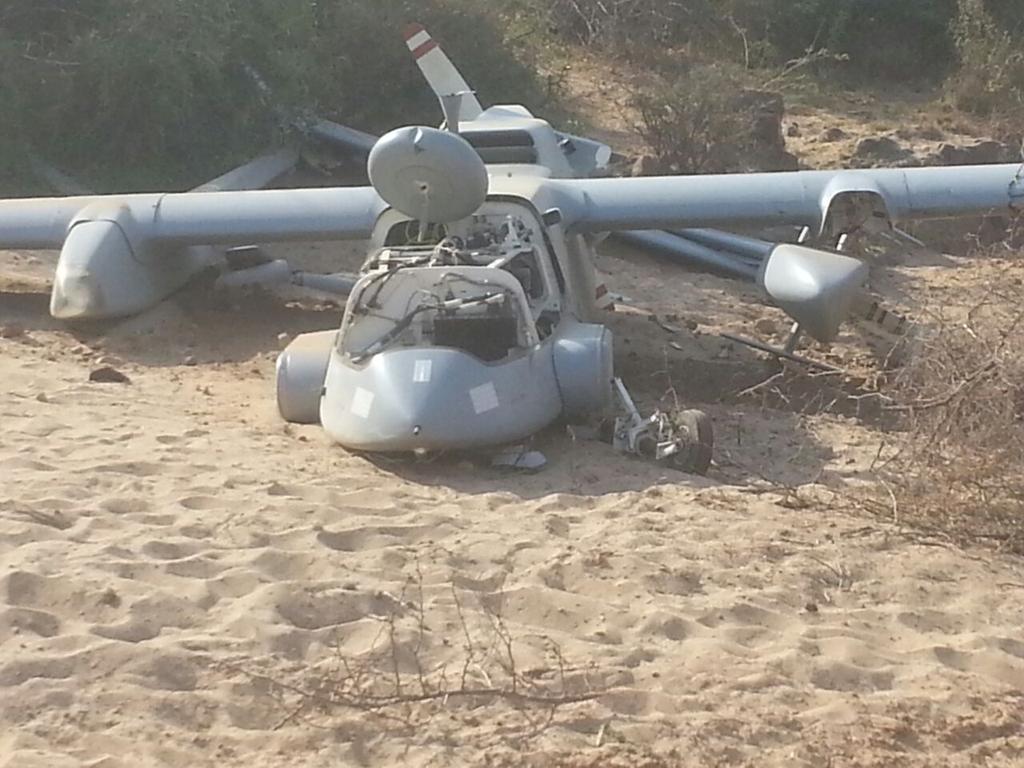 Bhuj, 26 November 2014
A Heron unmanned aerial vehicle (UAV) of the Indian Air Force worth Rs. 80 crore crashed about 15 km from Bhuj town in Gujarat Wednesday afternoon, an official said.
The official said no damage to life and property was reported following the crash.
"The UAV was on a routine mission. A problem cropped up in its engine and efforts to restart it did not prove successful," the official said.
He said a board of inquiry has been ordered.
The unmanned aerial vehicle was acquired by India from Israel. UAVs are used for surveillance.