Jio VIP Box takes Fans closer to favorite players & teams through AI and AR innovation
May 17, 2023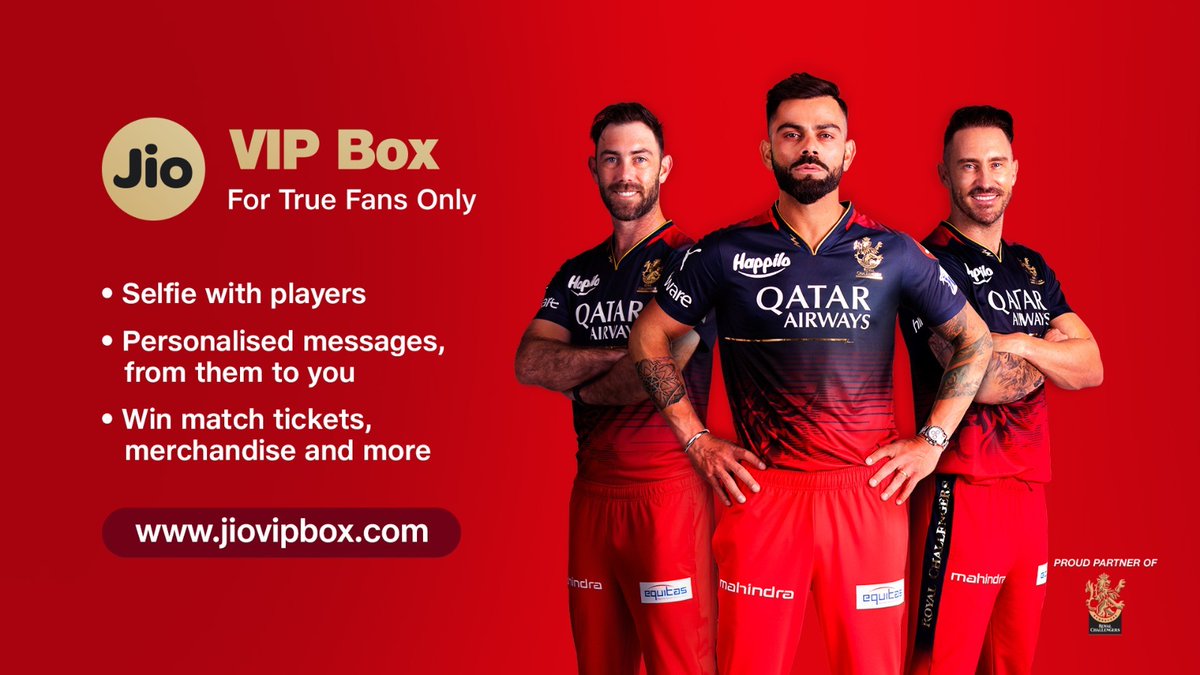 Mumbai: Jio, India's largest data network has elevated the IPL fan experience to newer heights. Jio VIP Box, a digital platform that combines AI, AR, and digital technology, is transforming the way cricket enthusiasts engage with their beloved sport and connect with their favourite players on a deeply personal level.

Jio VIP Box creates an immersive and heart-warming experience for fans through various innovative features:

1. Squad Selfie:

Fans no longer need to dream of meeting their favourite players. With advanced AR technology, they can now take selfies with their cricket heroes, making memories that will last a lifetime.

2. Personalized Messages by Players:

With Jio's technology, powered by TWO Platforms' cutting-edge generative AI: AutoCameo, fans can request customized video messages from their favourite cricket stars for any occasion. This unique feature makes fans feel cherished and valued by their cricket idols like Virat Kohli, Rohit Sharma, Hardik Pandya and others
Jio and TWO Platforms' ground-breaking collaboration leverages AI technology through TWO's AutoCameo to create Jio VIP Box creates an extraordinary, personalised experience that transcends the boundaries of traditional fan engagement.
3. Kit Room:

Jio VIP Box lets fans express their unwavering support for their team by virtually painting their faces in their favourite team's colours, fostering a deeper sense of belonging and camaraderie.

4. Jio's Referral Program:

Jio's referral program for its 439 million users creates a sense of community, as fans are rewarded with exclusive perks such as match tickets, merchandise and benefits for bringing friends and family into the VIP experience.