CM Bhupendra Patel presents Gujarat's Development Vision at NITI Aayog meet chaired by PM Modi
May 27, 2023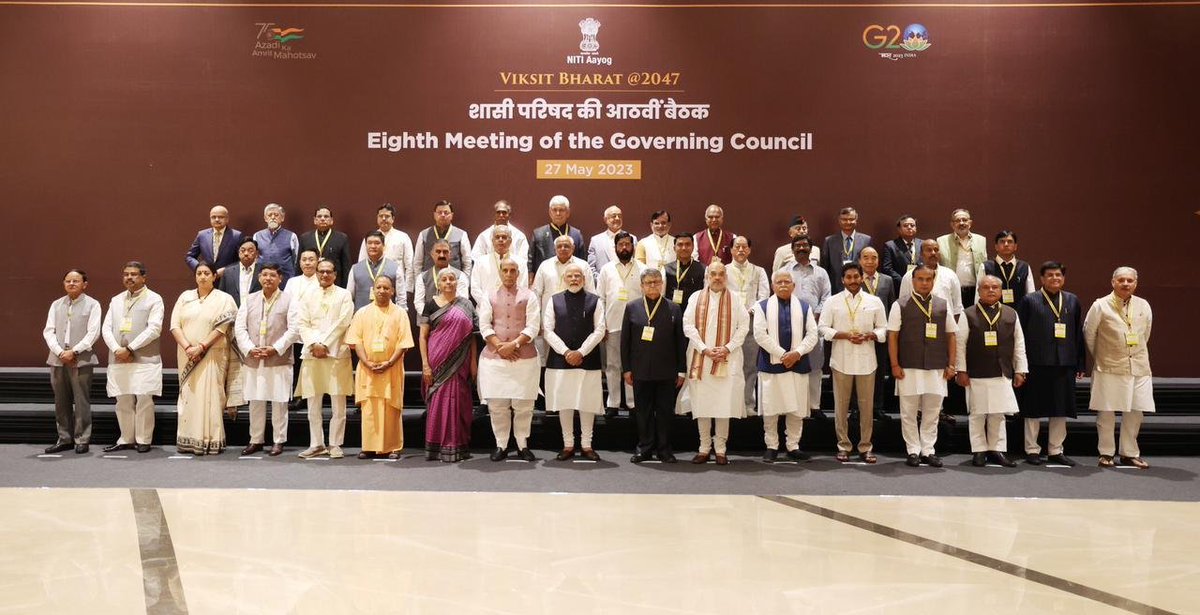 New Delhi: Chief Minister Shri Bhupendra Patel presented Gujarat's achievements and development plans @2047 in the 8th Governing Council Meeting of NITI Aayog chaired by Prime Minister Narendra Modi in New Delhi today. Talking about Gujarat's roadmap for a Developed India @2047, the Chief Minister said, "The Prime Minister has set a vision to make India a USD 5 trillion economy in the coming years. Gujarat, in line with the PM's vision, has set a target to contribute 10% or more to the national economy."
He congratulated the Prime Minister for bringing various accolades to India. For example: the first ever G20 Presidency for the country.
Speaking on the Development vision of Gujarat, he shared that the state planned its developmental roadmap on Five Pillars of Development, namely Infrastructure and Social Security for the poor and needy, Human Resource Development, World Class Infrastructure, Increasing Employment Opportunities by Promoting Foreign Investment and Green Growth. For achieving these targets, the state has presented a holistic budget worth ₹3 lakh crore. Gujarat also complies with all criteria of the 13th Finance Commission, with a physical deficit of about one and a half percent in this financial year.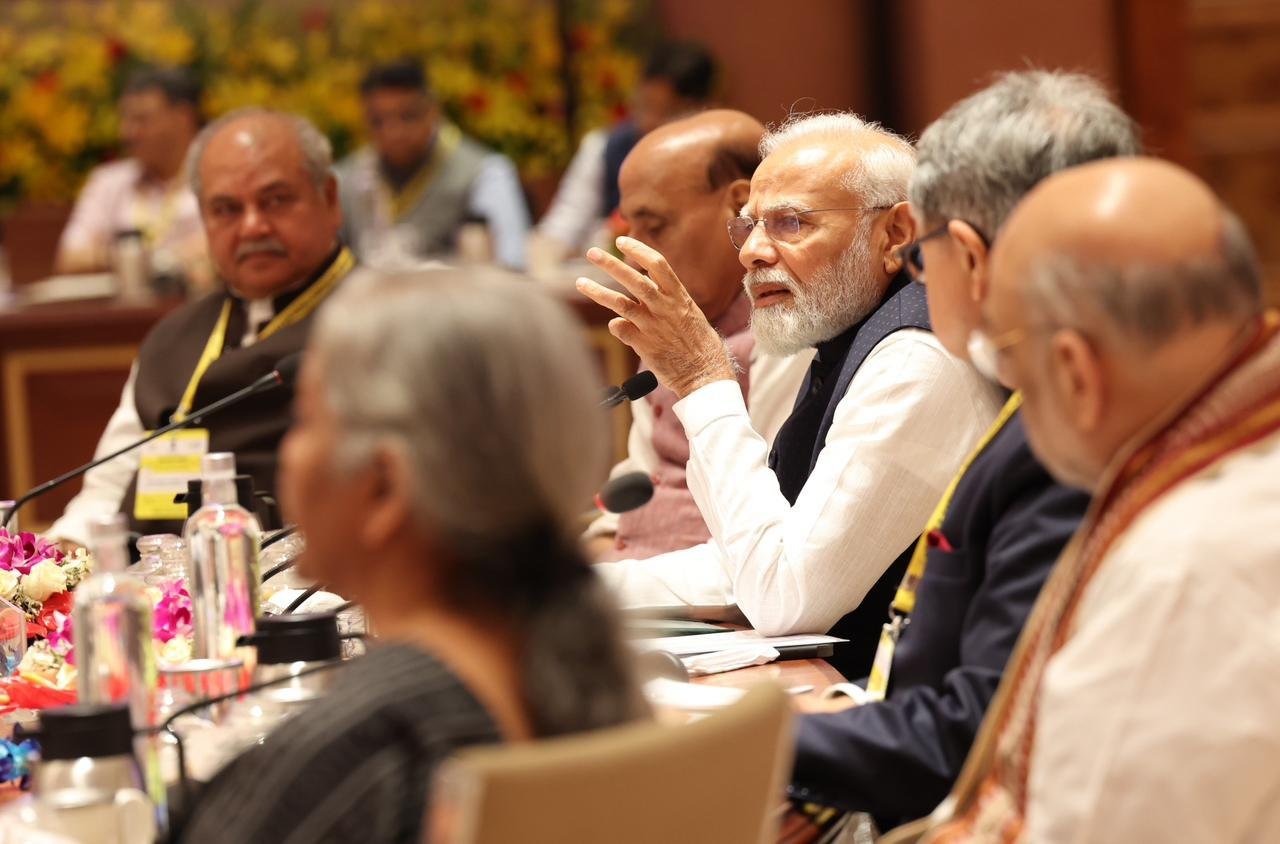 The CM highlighted the state's focus on achieving green growth with renewable energy. Gujarat's renewable energy capacity has reached up to 20 Giga Watts. It is 15% of India's total RE capacity. Gujarat, in line with the PM's vision, has targeted to generate 100 GW of Renewable Energy under its Green Hydrogen Mission.
Chief Minister expressed his gratitude to the Prime Minister for giving an innovative idea like Gati Shakti to India. To add, he also said that, "Gujarat is the first state in the country to integrate Central and State data layers into an integrated portal of PM Gati Shakti." Due to this, the pace of planning has increased as now it takes less time for project planning. He mentioned that 5G services are being launched by telecom service providers across Gujarat by leveraging Bharat Net's assets through the Gati Shakti platform. He also mentioned the use of PM Gati Shakti across different sectors w.r.t to socio-infrastructure development across schools, community health centers, Gram Panchayat Bhavan, etc.
Gujarat has been the most preferred destination for investment since the last 2 decades. The Vibrant Gujarat Global Investment Summit- the brainchild of the Prime Minister, has laid a strong foundation for increasing investments in the state. Gujarat will host the 10th edition of the Vibrant Gujarat Summit in 2024.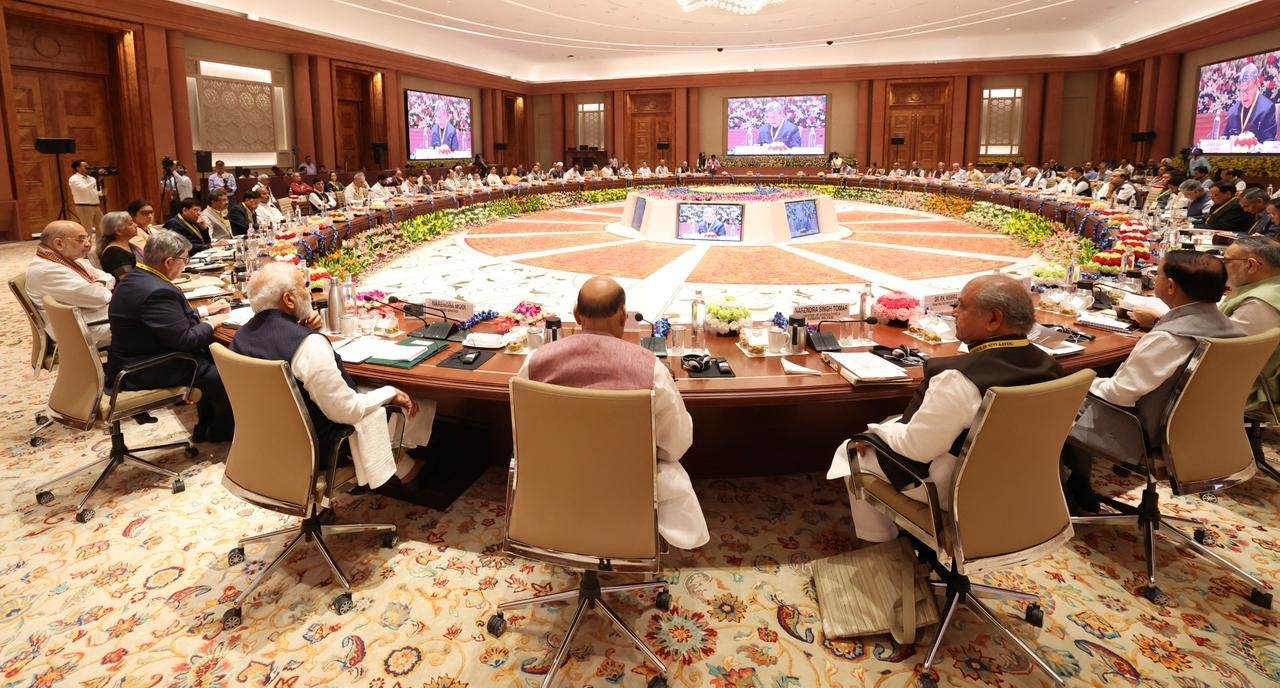 He added that greenfield-based economic cities like GIFT City, Dholera, and Dream City are being developed in Gujarat in accordance with the Prime Minister's concept of focusing more on the development of cities based on economic activities.
MSMEs are the backbone of Gujarat's economy. More than 12 lakh MSME units are registered on the state's MSME portal. These have got an investment of more than ₹63 thousand crore and provided employment opportunities to nearly 75 lakh people. Giving details of the priority given to women empowerment in Gujarat, he said that for the past nine years, Gujarat has consistently made a women-led budget. Besides, we have brought a change in the lives of lakhs of women by making self-help groups financially viable through programs like Mission Mangalam.
Kanya Kelavani, a campaign launched by the Prime Minister for girl child education, has decreased the dropout rate of girls from 18% to just 2%. 52% women are active participants in local self-governing institutions today against 50% reservations for them in the same.
Sharing about the health sector in the state, the Chief Minister said that 1.5 crore children are being examined, diagnosed, and treated free of cost under the School Health Program.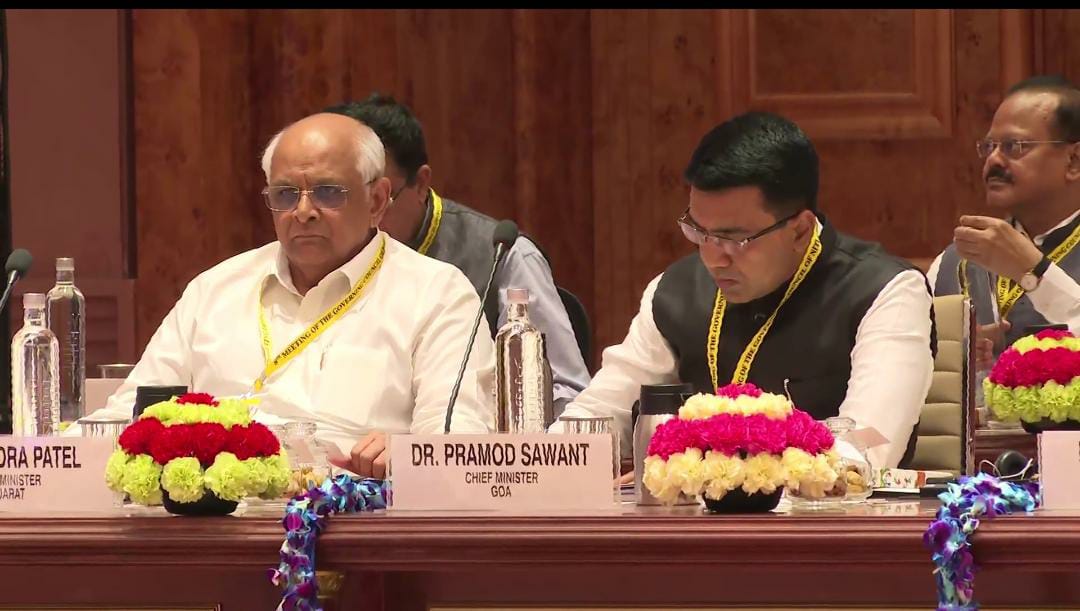 The Chief Minister outlined the facilities including free treatment of more than 48 lakh people under PMJAY-MA scheme in the state, chemotherapy centers in 33 districts, and 272 dialysis centres. It is because of such facilities that Gujarat has got the first rank in the country in the Health and Wellness category in the SDG India Index of NITI Aayog for 2020-21.
Chief Minister also described in this meeting the campaigns adopted by Gujarat for skill development. He said that there are about 590 ITIs in the state. Skilled workforce is being prepared through subjects like 5-G, drone technology, artificial intelligence, and cyber security in the state's Skill University.
The Chief Minister also added that Gujarat is ready to provide its best in realizing Prime Minister Narendra Modi's vision of a Developed India.
Chief Secretary Shri Raj Kumar also participated with the Chief Minister in this meeting.