Pandit Dhirendra Krishna Shastri to hold Divya Darbar in Vadodara
May 29, 2023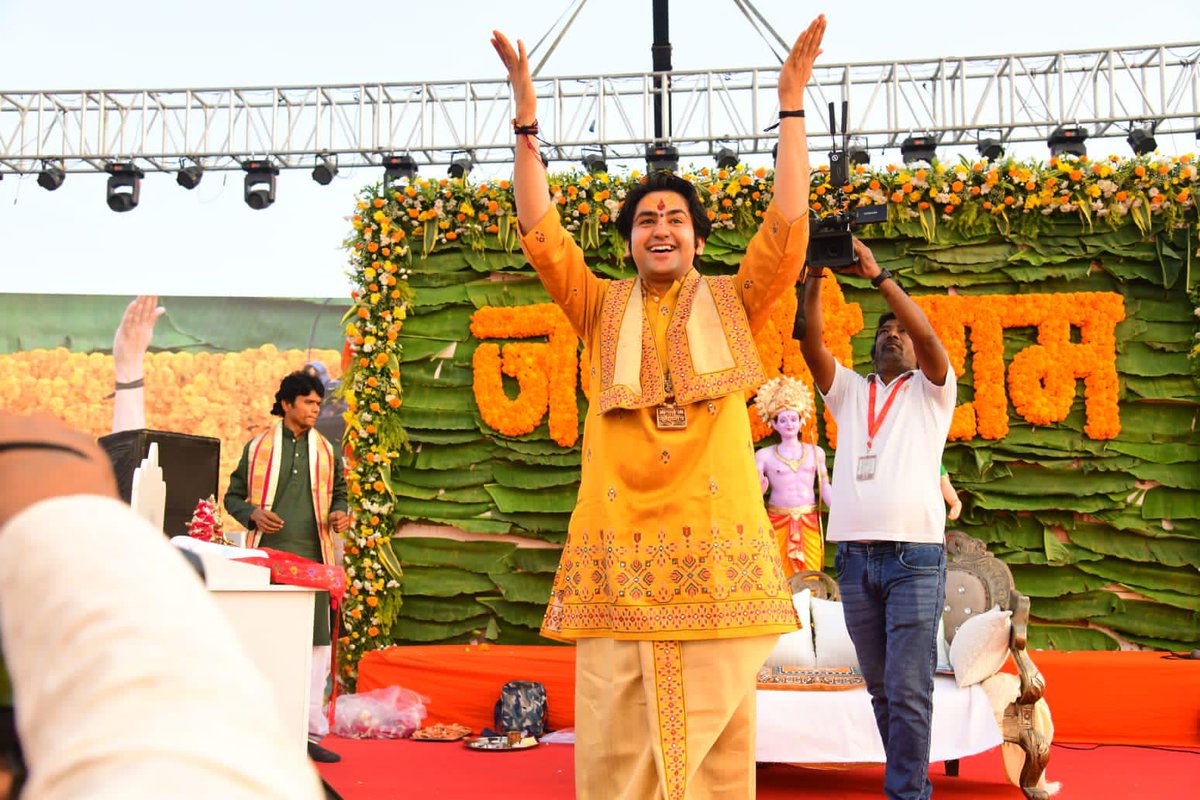 Vadodara: Pandit Dhirendra Krishna Shastri's Divya Darbar is scheduled to take place in Vadodara on Saturday, June 3rd.
As part of his Gujarat visit, Pandit Dhirendra Krishna Shastri, the peethadhish of Bageshwar Dham Sarkar, is holding Divya Darbars in major cities of the state, including Ahmedabad, Surat, Rajkot, and now Vadodara. The Divya Darbar in Vadodara will be held on June 3rd at Navlakhi Ground.
The organizers have announced that Pandit Shastri will arrive in Vadodara at 9 AM via a chartered flight. He will then proceed to the event venue by car, where he will meet eminent personalities. The Divya Darbar will take place in the evening from 5 PM to 9 PM.
Preparations for the program have begun, with the organizers Navshakti Garba Mahotsav and the Vadodara unit of BJP constructing three stages, including the main stage, to ensure a seamless experience for attendees. A separate stage will be dedicated to saints, dignitaries, and cultural programs. Invitations have been extended to the Chief Minister and the Minister of State for Home Affairs to attend the Darbar. Organizer stated that considering the turnout in Surat, it is expected that more than a 1.25 lakh people may attend Baba's Darbar.
The DCP of Zone 2 and 3 in Vadodara conducted an on-site inspection of the venue, and the police team reviewed traffic arrangements from the airport to the event location.
The Divya Darbar of Baba Bageshwar will be held in Rajkot on June 1st and 2nd at the Race Course Ground. Skilled craftsmen from Mumbai have designed a special stage with a Rajasthani palace theme. DeshGujarat