Rain lashes parts of Saurashtra, three tourists die at Junagadh
Rain lashes parts of Saurashtra, three tourists die at Junagadh
Ahmedabad, 11 June, 2011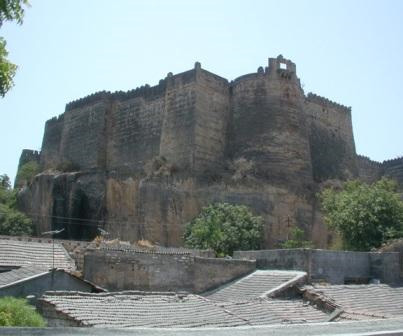 Coastal Saurashtra today witnessed heavy rain. Coastal Sutrapada town had 6-inch rain while Kodinar, Dhoraji, Upleta, Gondal, Khambhalia, Jamjodhpur, Lalpur aldo had moderate amount of rain.
In Junagadh, three domestic tourists died at tourist place Uparkot after lightning struck them.
One Haresh Parmar, a tourist from east Gujarat's Dahod died on the spot with his daughter Bhargavi and another boy Umang Rathod when lighting struck while they were having shelter under medieval Ranakdevi palace in Upadkot site in Juangadh.
The incident happened at around 5.00 P.M. Two more persons are admitted to hospital in serious condition after lighting struck them at same place.