The Deltin – India's largest integrated casino resort to open in Daman
November 26, 2013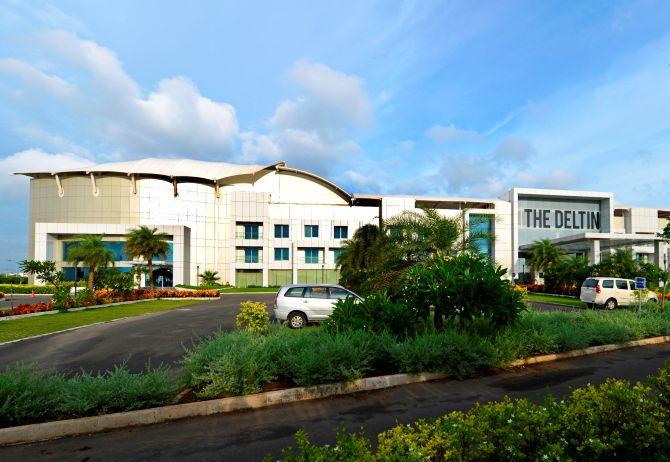 Mumbai, 26 November 2013
India's largest integrated casino resort Delta Corp's hotel in Daman, spread over 10 acres with 60,000 square feet gaming space, is likely to become operational from early next year, Jaydev Modi, Chairman, Delta Corp Limited, told reporters in Daman on Tuesday.
The 187-room property with first land-based casino in Daman will be near Mumbai and within convenient distance from the key cities in Gujarat like Surat, Valsad and Vapi. The company owns three off shore casino vessels in Goa at present.In its casinos, visitors spend an average of Rs 12,000 – Rs 15,000 per visit.
Mr. Jayadev said that Daman hotel is ready and waiting for the final formalities to be completed after which it can be unveiled.
The Deltin will have three bars and four restaurants serving different cuisines. Daman is one of the places in the country where liquor is the cheapest, even compared to Goa.
To target corporate clients, Delta Corp has also created 29,000 sq ft of indoor meetings, incentives, conferencing, and exhibitions (MICE) space. The Deltin will also have high-end retail brands in 8,000 sq ft of space.
Modi said that most of the visitors to the casinos are Indians. Those in the 24 – 34 year bracket prefer to play poker, and 'it is a really popular game among youth'. The 35 – 60 year old like traditional games.
He stated that the group aims to make its presence felt in places like Sikkim and across the border in Nepal and Sri Lanka.
It should be mentioned that the border of Daman touches south Gujarat town of Vapi. Both Daman and Vapi are like twin towns. Many from south Gujarat districts of Surat(2 hour drive or 115 km), Navsari and Valsad travel to Daman in week-end to have a break. Daman is strategically located at 2 hrs, 40 mins drive(180 km) from Mumbai.